Surviving Valentine's on a Tight Budget
Or, navigating the worst holiday because the best person in your life loves it.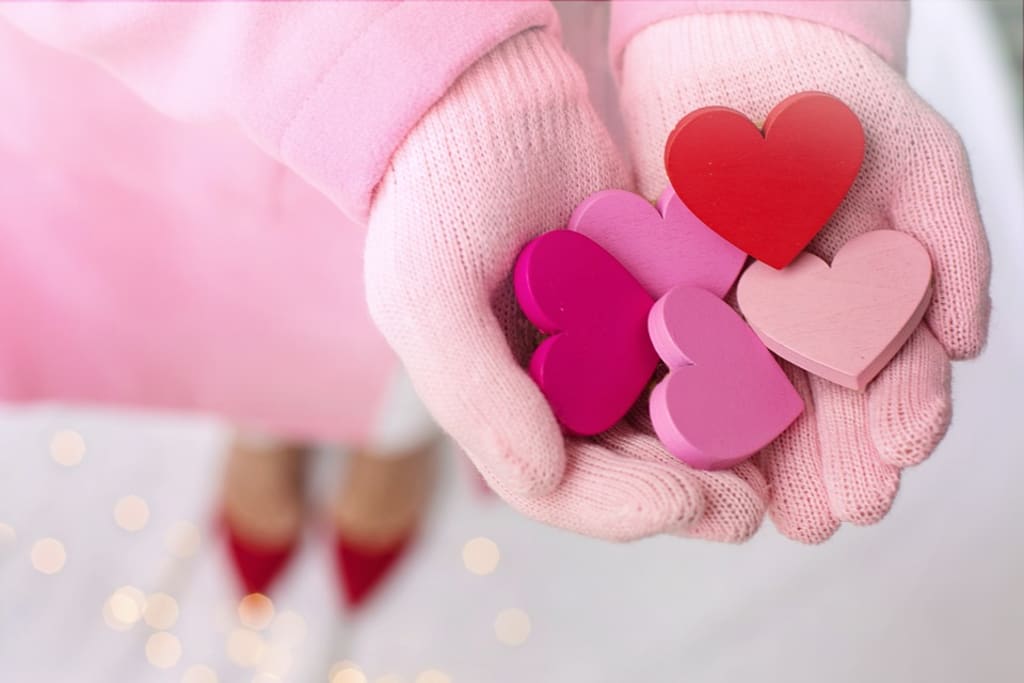 Many people say they hate Valentine's Day because it's so commercial, expensive, and forced. They're not wrong, but some people truly love it. What do you do when you're the person that hates the dreaded February 14th, but you're with a person that loves it? The answer is to make the most of it in a way that makes you both happy.
I can hear you already.
"I can show them I love them any day of the year.""Why does it have to be only one day of the year?""It's all a scam to get you to spend money."
While you can show your partner you love them any day of the year, do you? Many people struggle with romantic gestures and it's okay to take advantage of Valentine's Day to say "I love you" in a special way. Chances are, if you're with someone that loves Valentine's Day, they're already getting you something, so you may as well do a little something. So, here's some ideas to help you if you're struggling.
Skip the flowers.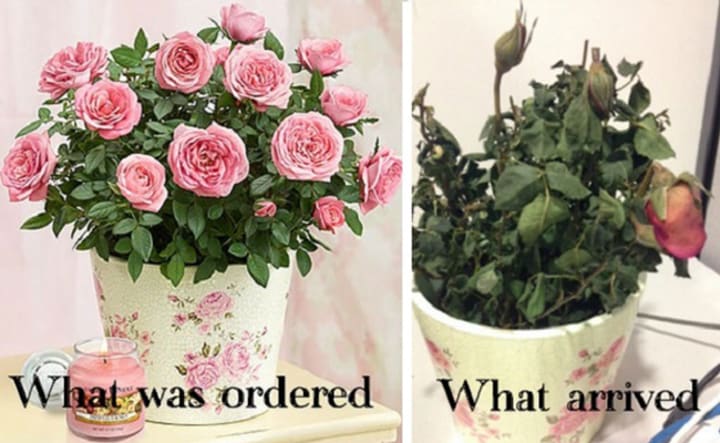 I know it's part of the trope of traditional Valentine's gifts, but this one you can skip if you're on a budget. It's well known that florists hike prices around the holiday because of the high demand. Then, if you do find a decent price on flowers, the chances are high that they're going to be damaged. The last thing you want to do is spend too much on wilted and sad looking flowers. You're actually better off spending this money elsewhere.
I would also recommend avoiding the heart shaped boxes of candy. They are usually way too sugary and don't remotely resemble good quality chocolate. Instead, just get them their usual favorite candy. You could also skip the stuffed animal. They're bulky, take up room, and you can't wear them to show them off.
Jewelry is always a great option.
I know, I know. Jewelry is expensive. However, you can find really great quality of sterling silver jewelry for a lower price tag. On top of that, stores are usually having really good sales for the holiday to move inventory that has been around for a while. You don't have to spend a fortune. For $40-$60, you can find really nice silver pieces with colorful stones. You don't have to go the engagement ring route, but you can give a nice pair of earrings or a pendent. Go shopping early and with your budget in mind. You may also be better off in shopping at a local jewelry store than a big chain store like Zales, Helzberg, or one of those other national chains. Don't be afraid to ask a sales person for help in showing you something in your budget. It's also okay if you don't find something in you budget that also fits the person you're shopping for. Not everything is a winner and you can do other things besides buy jewelry.
It's better to give no jewelry than jewelry they'll never wear. Giving them something ugly is like throwing money away.
Dinner for Two... At Home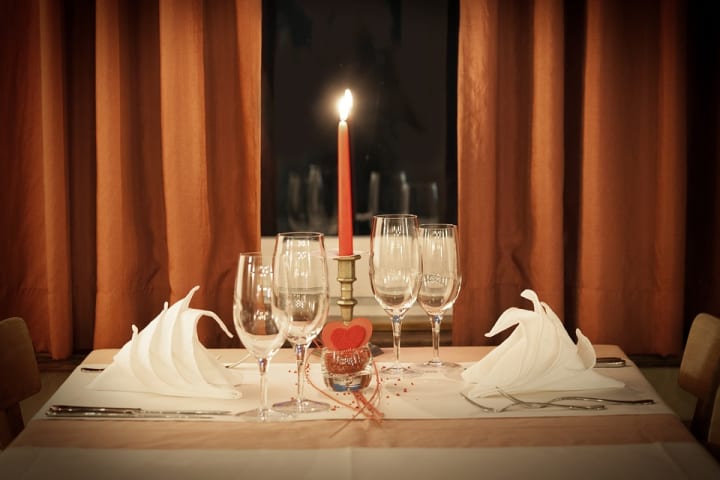 A lot of people hate crowded restaurants on Valentine's Day because it's so loud from the overabundance of people that failed to make a reservation and are now hoping for a table as they wait in the lobby. Then, there's the added expense for "Dinner for two" deals that include dessert and have been up-charged because "it's romantic."
Instead, opt for recreating your first date meal or making their favorite dish. A quiet dinner in a clean house is far more romantic than a noisy dinner in a crowded restaurant where you can't have a conversation. You can get decent wine for really cheap at stores like Trader Joe's, World Market, and even Aldi.
If dinner just doesn't fit into your schedule, breakfast in bed is also a fabulous option. This is a great time to work in some strawberries. They don't even have to be chocolate covered. And a pineapple mimosa is also superior to a traditional orange mimosa, in my opinion.
Romantic Bubble Bath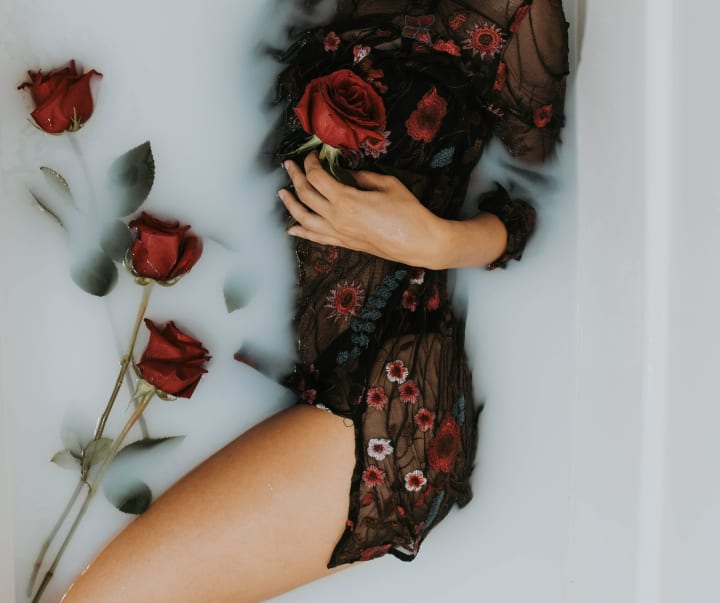 If you're not much of a cook, you can order in via Postmates, Uber Eats, Door Dash, or whatever your favorite food delivery service is.
A romantic candlelight bath for two over dessert is always a great option. You can go to Lush and get their favorite scents in a bubble bar or a bath bomb. Throw in a glass of wine and you have a fabulous evening.
In the event you don't have a tub, a two person shower is just as romantic. Having someone wash your hair is a deeply intimate moment and very romantic. You can still get special soaps in scents you know they love and a shower melt that gives off a great fragrance.
As a tip for candle buying, you can find cheap, unscented candles at Ikea, Dollar General, Dollar Tree, and many of those other budget stores. You want to make sure not to overdue it with scents because then you'll both just end up with a headache and that's not a good time. Maybe pick up one scented candle at most.
Other Romantic Ideas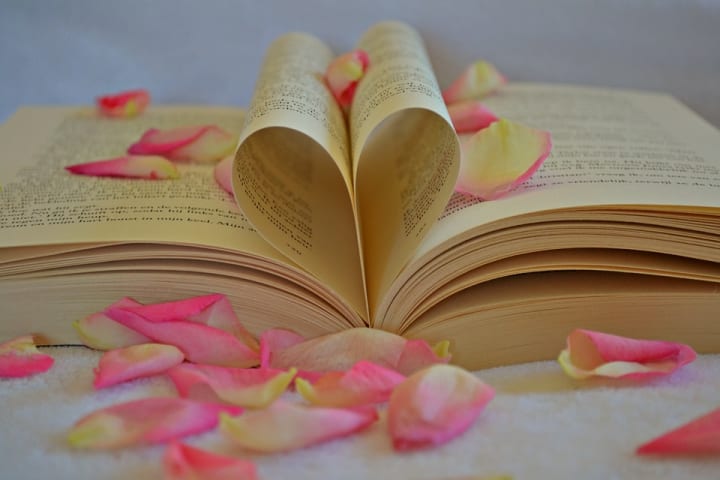 If you want more than dinner and a bubble bath, and maybe expand the romance to the rest of the day, here's some other ideas that are affordable.
Go to a bookstore, find a sexy book, take turns reading it to one another at home. I recommend getting away from 50 Shades of Grey and going for something like The Claiming of Sleeping Beauty or Story of O.
Watch a sexy movie that isn't porn. Seriously, porn isn't romantic. You can find a list of suggestions here. I recommend Secretary from the list. Also, you can fool around in your own living room way more than you can in a movie theater. If you're Netflixing a romantic movie, for the love of all things that are holy, AVOID P.S. I Love You. It is a movie that will make your woman cry ugly tears the whole way through. It's so romantic that it will actually kill the mood. It's the movie you watch when you need to cry.
Go to a burlesque show, not a strip club. Burlesque has a lot more presentation and no one is getting touched or flirted with for cash, so no jealousy. Plus, shows are usually featured at local clubs, which are much more affordable than an actual strip club.
Take a couple's cooking class.
Take a class at a wine & paint studio. They usually have valentine themed classes this time of year.
Go to a paint-your-own-pottery studio. A little non-traditional, but way more fun than you think it'll be.
I understand that not everyone loves this holiday, but we don't all perfectly pair up with someone that feels the same way you do. You don't have to go ultra traditional and spend a mountain of money to make your partner feel special. The day is ultimately about spending time together and letting the other person know how much you love them. I know you can do that any day of the year, but having a special day for it is not the end of the world either. You'd probably be surprised how little you had to do to show them how much you love them. Sometimes even a heartfelt letter sent in the mail will do the trick, and all that costs is a stamp.