Some Tools That Can Enhance a Woodworker's Perfection!
Woodworkers are definitely wood artists! They have the tendency to create unique and accurate pieces of furniture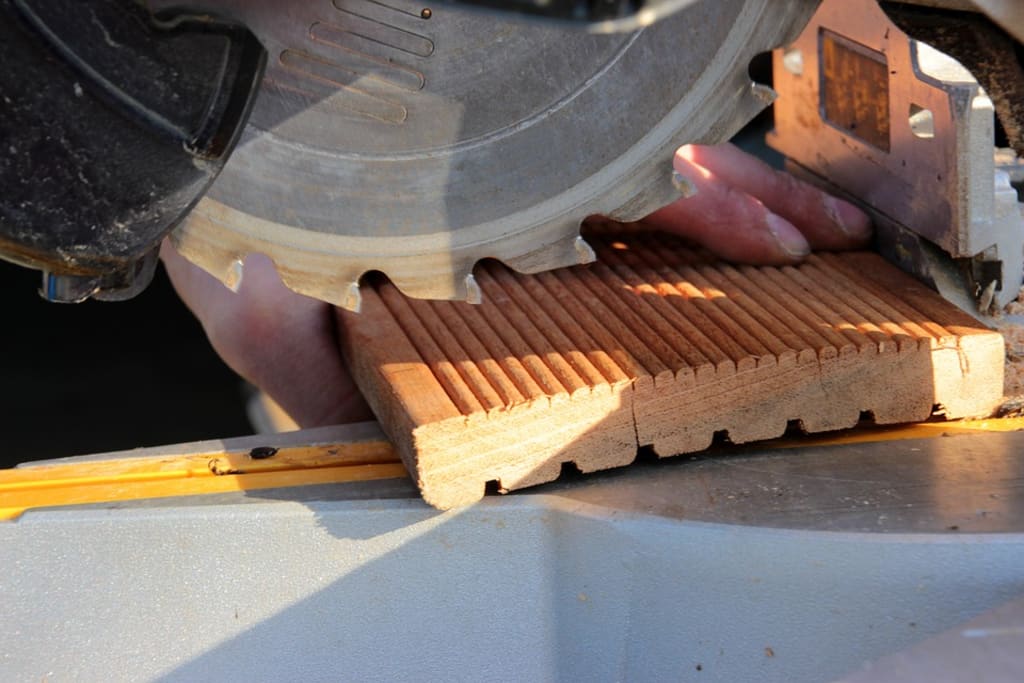 Woodworkers are definitely wood artists! They have the tendency to create unique and accurate pieces of furniture or valuables from a very natural and raw resource. It is not only an act of amazement, but also a pretty difficult task to accomplish. A woodworker has to be very precise and perfect in her/his work to produce perfect pieces of finished wooden goods.
To create those iconic wooden structures, or sculptures, all you need is the basic knowledge to do the same, some skills in that genre of work, ample experience, and some of the latest tools. It's with the help of these tools that you can create some magnificent, artsy pieces of wood easily. There can be innumerable such tools designed to help you with your woodwork. Out of which, some are most useful and extremely convenient.
Some important tools that can help you work better with wood
Out of those hundreds of tools available to make your woodwork more perfect, below listed are some which can really make a huge difference in your work:
Chisel—Woodworkers are like craftsmen. Unlike any factory men working on wood through machineries, these workers mostly go for handwork. A chisel here helps you to create precise and perfect shape. These remove the waste from the joineries, which gives the product a fit and tight shape. These come in all kinds of sizes and shapes and also in various materials. It's better to go for harder materials for a chisel, as it needs less time to sharpen because of the hardness.
Circular Saw—Basically a circular saw is a hand-held or table-mounted saw, which comes with the ability to set the depth of the blade. This helps you to do various cut offs and narrow slots. This kind of saw is quite flexible and has a lot of mobility, because of which you can enjoy the freedom to work at any place with it. Thus, a circular saw leads to a more convenient and varied work in a simple way. If you are looking for a circular saw blades in Australia, check Dimar Cutting Tools. Their tools can be called as a boon for any woodworker, as these are designed in the most unique way, and made to guarantee better precision in your working.
Jigsaw—A jigsaw is a handheld flexible saw. This is mostly utilised for cutting sharp curves. A jigsaw makes your art work more doable, as it enables you to cut curves, circles and straight lines pretty accurately. You just need to be extra cautious while using it for straight cuts on thick wood though.
Compound Miter Saw—This kind of saw is used to create rapid and precise cuts, making way for compound cuts. With the addition to the rotating table, this kind of saw has a rotating vertical pivot which helps in keeping the cutter head and blade to be slightly tilted sideways. This in turn allows both vertical and horizontal cuts, and also both the types of angles to be cut precisely on both planes.
Router—A handheld tool that is mostly mounted downwards and mostly used to cut out an area in the centre of a workpiece. A router is mostly used to create shapes for mouldings and putting in more decorative edges to your work. This in turn enhances the product's beauty and grants it some sharp dimensions.
Table saw—A largely used tool (or more of a machine) in creating impressive woodwork. This is often used when the artwork is in large quantities. There is also some of the work that a hardworking simple tool can't do. To achieve a precision in such kind of work, a table saw works best.
Power drill—The most basic tool everyone should have, especially the woodworkers, is a power drill. This can be extremely useful to create holes, fine designs on any surface. No woodwork can be completed without the use of power drills.
Moisture meter—A moisture meter is extremely essential for any kind of woodwork, as it's used to measure the moisture rate of any wooden surface. The precision of your woodwork in various sectors like wood flooring, kitchen cabinets and fine furniture is totally dependent on the right amount of moisture content levels of the woods.
These are some of the tools that should be in your toolbox if you have that craze and talent for perfect woodwork. With the help of these, you will surely create some astounding wooden masterpieces!