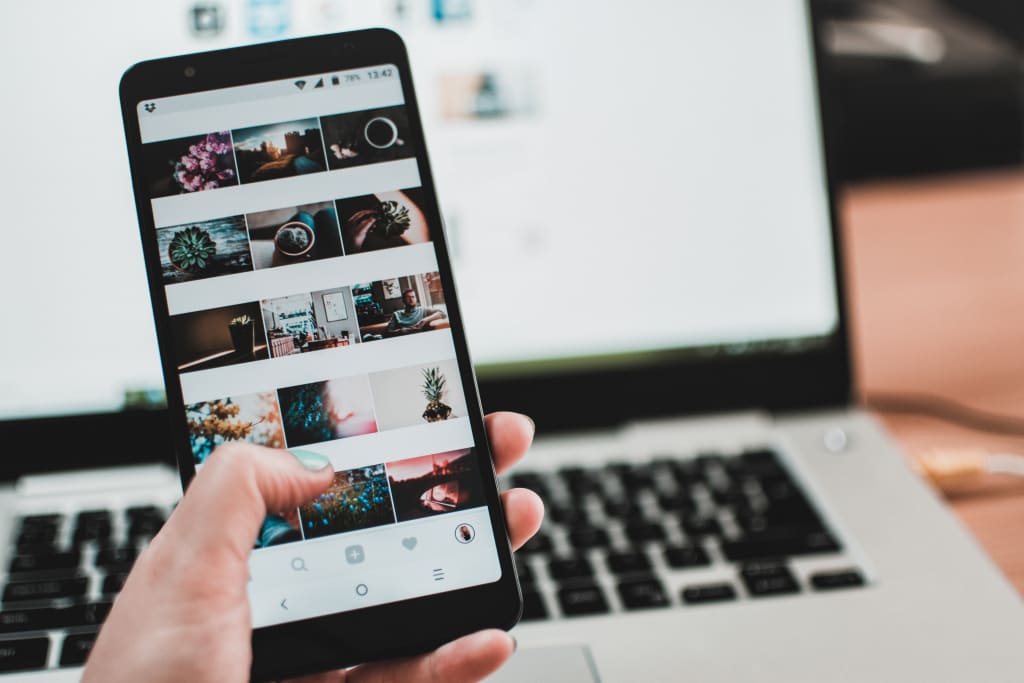 Photo Credit: Lisa Fotios from www.pexels.com
Influencer Marketing is a great way to earn some extra cash. To become an influencer marketer, you must gain the credibility from your audience and prove you have an influence over them through your story telling. Companies are looking for these people to increase their sales and consumer base.
Here are a few tools to check the credibility of followers, increase your audience and to have a more organized Instagram account:
Hype Auditor: Just type in the name of the account and this auditor will give you a free report if the account is genuine. This can help eliminate the hassle of manually checking each and every suspicious account. Be smart and block the fake followers.
Buzz Web is a chrome extension that will provide detailed data on any Instagram account in just one click.
Hootsuite will help with organizing, scheduling posts and give the best times to post. This will increase activity on your account and build a more solid audience.
Hashtest will find the best hashtags for pictures being posted. It is key to use up to date hashtags that are most relevant to the picture and brand you are trying to build an audience around. By posting to different hashtags you will be able to expose your photos to a much larger audience and better your chances of gaining new genuine followers.
Change your Instagram account from a personal account to a business account. By making this change, you will be able to see your Instagram account's analytics. There will be a summary of the activity, content and audience which will help you determine what works for your account.
There are ways of buying followers or amounts of likes/views on photos/videos/stories that have been posted. It can be frustrating to see a person who became popular in less than a day especially when it has taken others years of hard-work to become who they are today. If you have a substantial amount of fake followers it can prevent you from getting companies or brands to sponsor your page.
Here are three simple yet effective manual tips to help keep your Instagram account clean from the fakes:
The amount of followers vs following is aberrant. A genuine account will typically have more followers than the amount being followed. For instance an account with 20k followers will follow anywhere from 0-3k accounts. Look out for accounts that are following 5k and have less than 500 followers.
Giving out high amounts of likes and receiving 0-20 likes in return per picture. Most genuine accounts won't hand out more than 100 likes per day. The accounts giving thousands of likes per day are powered by bots and most likely don't even see the photos that have been liked.
Comments that seem spammy and are irrelevant to the photo. These are usually powered by bots to continually leave messages on thousands of photos. Comments that I have received from fake accounts have consisted from "awesome pic," "great job," "great pic," etc.
Eliminating fake followers from your account will not only increase your credibility but also the chance of an actual sponsorship with a company. Don't let the momentary satisfaction of buying fake followers/likes/views cloud your judgement of working hard to build your account. Be yourself, work hard & enjoy the outcome! Or visit Instaboostgram to purchase followers to inflate your followers and ego! It's an instant and momentary satisfier guaranteed. :)
Make sure to visit, say hello & follow my Instagram accounts:
About the Creator
Hi! I'm Lindsey. I'm originally from Reno, Nevada but now I am currently residing in NYC. I have been living in the city for about a year now and love it! My writing is based around social media, NYC, DIYs, cooking, knitting, stories etc...
Reader insights
Be the first to share your insights about this piece.
Add your insights