Simple Beauty Hacks to Save Money
Glamour Without the Dollar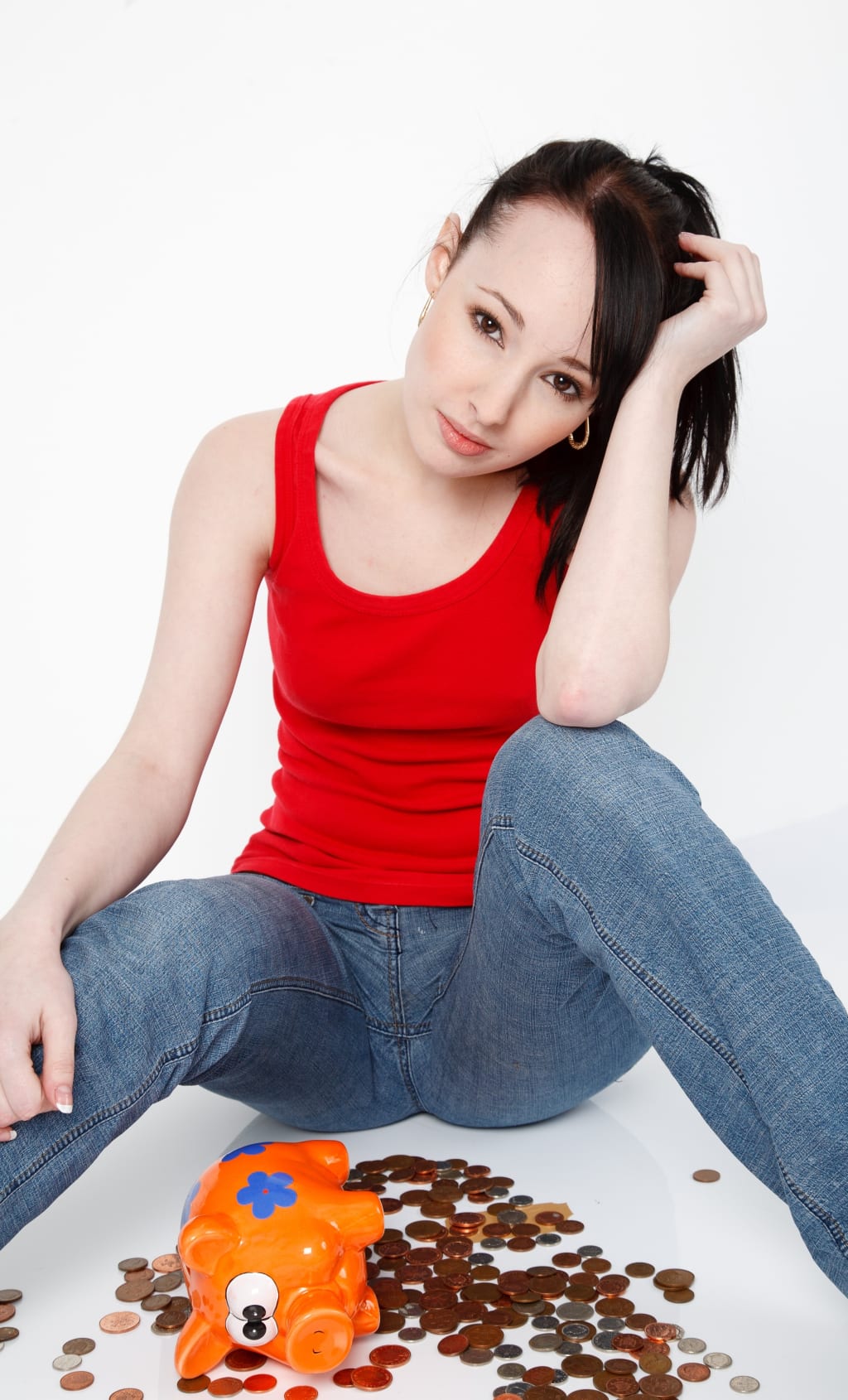 If you're something of a makeup junkie like me, you'll find yourself spending a small fortune every time you get paid because you absolutely have to try a new eyeshadow palette you just watched your favourite beauty guru raving about on YouTube or some indie cosmetic company you found on Instagram.
It's cool—there's no shame in it. I only started experimenting with makeup when I hit 25. Before that, the biggest extent of my makeup use was when I was an emo back in my high school days and slapped on enough eyeliner to rival Jack Sparrow because Pirates of The Caribbean was still relevant then. Just between you and me, I kinda miss those days. I actually had a full head of hair and didn't have to spend like three hours shaving every nook and cranny.
But let me get back to the matter at hand. As much as I love trying new stuff, sometimes I find myself at a bit of an impasse. You see, I'll really, desperately, want to try some new look I've seen, but I just don't have the right tools. Never one to be daunted by a bit of experimentation, I've tried all sorts of stupid things to try and make do until payday. Those bills don't pay themselves ya'know.
A few of these worked so well that I've kept them in my routine even when I could've gone and bought yet another specialised product. It turns out that a whole bunch of stuff you have lying around can actually do two things. Some of them can do pretty much everything.
So enough preamble. Here are my favourite beauty hacks for saving some of that cash money:
1. Use Vaseline for everything.
Before you go absolutely nuts, I don't mean you should use Vaseline as a foundation primer. If you want a truly flawless finish, it's best to get a proper primer. You don't have to spend loads, a drugstore brand like Revlon Photoready does just fine for me, but for eye primer and lip primer Vaseline works great. For ages, I struggled to get a decent smoky eye or to cut crease, and it turns out that applying a light layer of Vaseline works fantastic for giving your eyeshadow something to stick to. It also really worked for lips as well and made any colour stay put much longer. You don't need anything else, as you can easily apply with your fingers. There's no need to worry about being precise, as you can always wipe off any excess with the edge of a cotton pad or something similar like a beauty blender—more on those later.
Thankfully, the benefits don't end there. For a long time, I would use a clear gel for making my lashes appear fuller, before going over it with a volumising mascara. Although I was pleased with the clear gel, because I could also use it for making my eyebrows stay perfectly in place, I've since stopped buying it and now I just stick with good old Vaseline for both purposes. All you'll need is a mascara wand that's very lightly coated and apply as you normally would. If you want to avoid clumping, just run through with a fine lash comb—although obviously, this isn't necessary for brows.
Vaseline is also super handy when you're doing your nails. A little bit around the edges makes it much easier to remove any excess that might have spilled over. In my case, that's almost every single time. I've been a guitarist for years, but my hands are still shaky AF, so I always end up having to redo at least a couple of my nails because I've gone overboard when trying to tidy them up at the end. On top of making it easier to colour inside the lines, it's also a good idea to leave a little on the skin around the nail to prevent that horrible dry, dead skin that's just begging to be picked at.
Now you've probably figured that there are indeed other uses for Vaseline, but these are my personal favourite uses. Let's take a look at some other money-saving beauty tips.
2. Get a beauty blender.
I cannot stress how annoyed I am that I didn't get one of these years ago. You don't have to get the actual brand, as there are plenty of cheap alternatives that work just as well. I have a bunch that I got from Superdrug, although I can't remember the brand name. They've performed really well and they were very affordable.
Like any makeup addict, I have a ton of brushes. Some of them I absolutely adore, and others were pretty naff. However, if I'm in a rush or I just can't be bothered making sure my brushes are clean before using them, I go for a sponge. I use it for everything from applying foundation, blending my contour and applying powder—none of which is particularly crazy. I've also found they can work pretty well in other ways too. Most people I see will use at least two or three different brushes to perfect their eye makeup, but I just tend to use the pointy end of my beauty blender. If you keep one dry and one damp, you can use them from blending different colours and applying surprisingly sharp lines. One of my friends has a sponge which they trimmed up with a pair of scissors to make a sharper angle for an even more precise application. This also makes it pretty handy for applying cream contour to the sides of the nose and other "less is more" places.
The only thing I don't really like about beauty blenders and other sponges is they won't last forever with daily use, as they're magnets for bacteria—so you'll need to buy new ones after a while. However, considering the flawless finish they can give, especially if you're going for a softer look, they can be more than worth it.
3. Mixing Foundation and Moisturiser
Whenever I'm trying a new brand of foundation, I'll often go through a few poor matches before settling on one I like. Despite the fact that it's 2018 and it shouldn't be an issue for guys to wear makeup, especially when there are some huge stars who've built a career around it, and I will absolutely go for over the top, full-on looks when I'm on a night out, I still get a little shy about trying new makeup in store in the cold light of day, so I prefer to order online and hope for the best.
I got sick of accidentally buying a foundation that was too dark, or discovering that it oxidised to a point where it just looked orange and feeling like I'd wasted my money. Instead of throwing them away, I started mixing them with my moisturiser to create a lighter shade that matched my skin tone better. This meant that the coverage wasn't quite as full, but as I was being more consistent with applying moisturiser, it also improved my skin's natural appearance. The best bit was that I also had a darker shade for contouring, and if I wanted to highlight I could just use less foundation and more moisturiser to create another shade.
You can get drops for changing the shade of your makeup, but honestly, it just doesn't seem worth it to me. Perhaps the overall effect would be better, but I haven't noticed a problem. There would be an issue if they used different ingredient bases that don't mix, but I use an all-natural moisturiser that seems to work with pretty much everything. I stole it from my mum, but in my defence, it was just sitting in the bathroom for a month and she never noticed it went missing, so I don't think she minds terribly.
Having said that, don't think you're saving money by helping yourself to your friend's collection. Other people's brushes, makeup, and other bits and pieces will have a layer of bacteria on them which your own skin won't react well to, and you'll end up having a breakout and needing to use even more product to heal and conceal the damage.
4. Stick to the core essentials.
It's easy to find yourself going down the route of thinking you need a special brush for every little job. Now, I don't claim to be an expert in makeup by a long shot, but perhaps this is why I'm happy to just use whatever random brush I pick up first. Over time, I've come to realise that while, yes, those other brushes have their place, it's not in everyday makeup looks. As long as the brushes you have are high quality and you keep them clean, you can basically use them interchangeably—the only thing that will really matter is how soft they are and how large they are, which will basically determine if it's useful for blending, precision, or large areas.
I still like to have other brushes on-hand for creating more dramatic looks and just for the fun of it, but for the vast majority of the time, I just don't need them. They're a bit like a boyfriend—nice to have but not the end of the world.
If you can think of any other random little money hacks, feel free to let me know. It takes a lot of money to feel your best, and anything you can share to make that easier is only going to be appreciated, even if you think it's silly. As I've said, I'm fairly new to the world of beauty, so I'm sure the more experienced individuals of you out there will have loads of tips you can add to this.
While you're at it, why not check out my Instagram.
Reader insights
Be the first to share your insights about this piece.
Add your insights