Sandstone modular retaining walls in Perth: Strong reasons to install one for your home!
Stronglock is rated as the best Wall retaining company in Perth, Australia and can help you whether you're looking for a modular retaining wall or a limestone wall. If you decide that you need a modular retaining wall, get in touch with Stronglock today!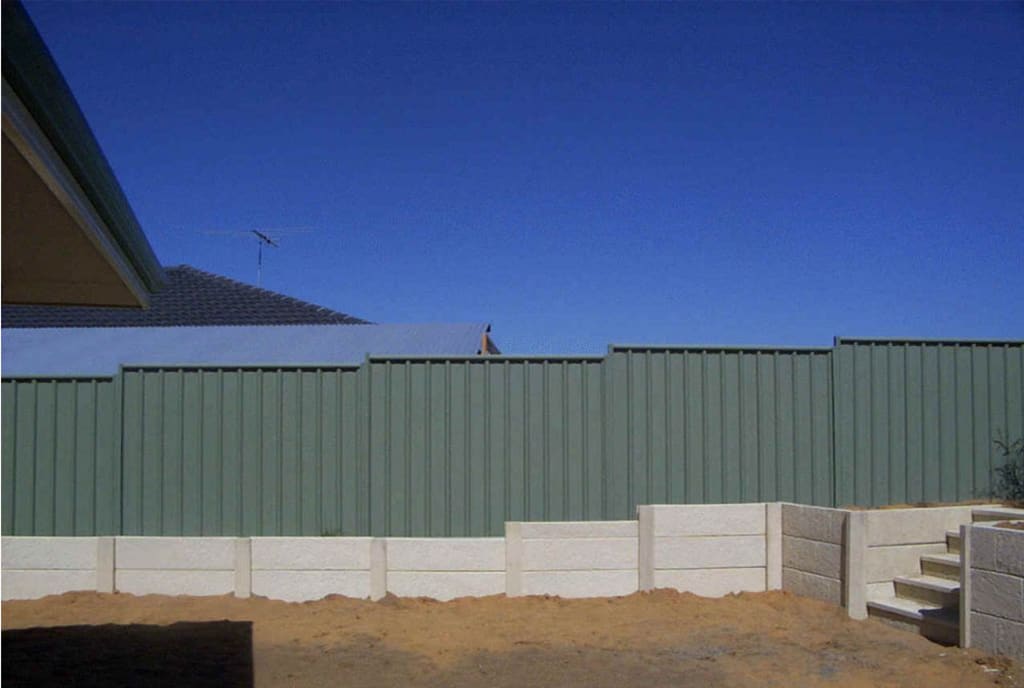 A sandstone retaining wall has some hidden advantages that not everyone would know about. Of course, they look amazing, and in terms of landscaping, one can consider a sandstone retaining wall, a true asset. Sandstone retaining wall gives a formal touch to the landscape making it more classy and sleek. But the true secret behind a retaining wall of sandstone is the cost! That's right, a modular retaining wall in Perth of sandstone is not substantially more costly than a retaining wall of timber. In addition, when you consider what you get for the cost, a sandstone retaining wall has many more advantages!
What are the cost advantages of a sandstone wall retaining?
Sandstone sure costs a little more, particularly to get A-grade sawn block. With B-grade sawn blocks, you can opt to save a little upfront cost and go. The number of cut surfaces and the form of the sandstone blocks is mainly the difference between A grade sandstone and B-grade blocks. We suggest the use of A-grade sandstone for a formal sandstone retaining wall, but that depends on the result desired. The next thing is to consider the availability of blocks of sandstone.
We supply local sandstone of the highest quality.
We prefer local quarries here at Stronglock Retaining Walls to include local sandstone of high quality. We have a number of suppliers to make sure our customers will get the best stone for the best price. Since each quarry supplies slightly different types and colours of the sandstone block, we can also tailor the appearance of the stone to your desired decor. These exquisite natural stones come in delicate pink, ochre, sandstone and pale limestone shades. And the added bonus is the excellent natural grain and textures in the blocks of sandstone. That's what you get for free!
Procuring Sandstone
Since we partner with local vendors, and since StrongLock Retaining Walls works with standard local sandstone consignments for your outdoor modular wall system, when it comes to sandstone distribution, we get preferential care. We will negotiate for the best rates of transport and delivery, and we pass on the savings to our clients. In order to save the total cost of shipping, we know all the tricks like loading a truck and the trailer.
How to save the expense of retaining walls with sandstone
One of the greatest advantages of a sandstone modular wall installation is that it is easy to build. And the team is really fast here at Stronglock Retaining Walls! We will prepare your site in a brief period of time with years of experience and the best landscaping machines available. The next day, we intend to deliver sandstone and build the retaining wall in almost no time! A further advantage of a sandstone retaining wall is that it is self-supporting and completely structural to the retaining wall. Each block of sandstone weighs around 400 kg, and once placed, will never change. Starting from a strong foundation layer, mounting each block one on the other to achieve a very robust and attractive sandstone wall is an easy and quick operation. No other form of retaining wall is so easy to build, and there are few retaining walls that are as attractive or structurally sound. Actually, these retaining walls of sandstone are as secure as homes, except they're thicker!
A sandstone retaining wall provides a stunning and natural look.
It is possible to craft these sandstone walls into any form, including modular walls with slats, geometrics, and even attractive curves. There are many uses for sandstone retaining walls, suitable for all kinds of landscaping, fence lines, terraces and stone feature walls.
No matter what type of retaining wall you need, a sandstone retaining wall is a great choice. Sandstone retaining walls look amazing, last forever, and the great secret is they are extremely affordable!
So don't wait another moment and call us on 0412 812 819 today!
About the Creator
I have gone through longer than 10 years covering news identified with business pioneers and business visionaries around Australia and across the world. He is content author, fixated on advancement and energetic about playing with words
Reader insights
Be the first to share your insights about this piece.
Add your insights