Replacement Windows: A Great Year-End Investment
Add Beauty And Comfort... And, Perhaps, Subtract Tax Expense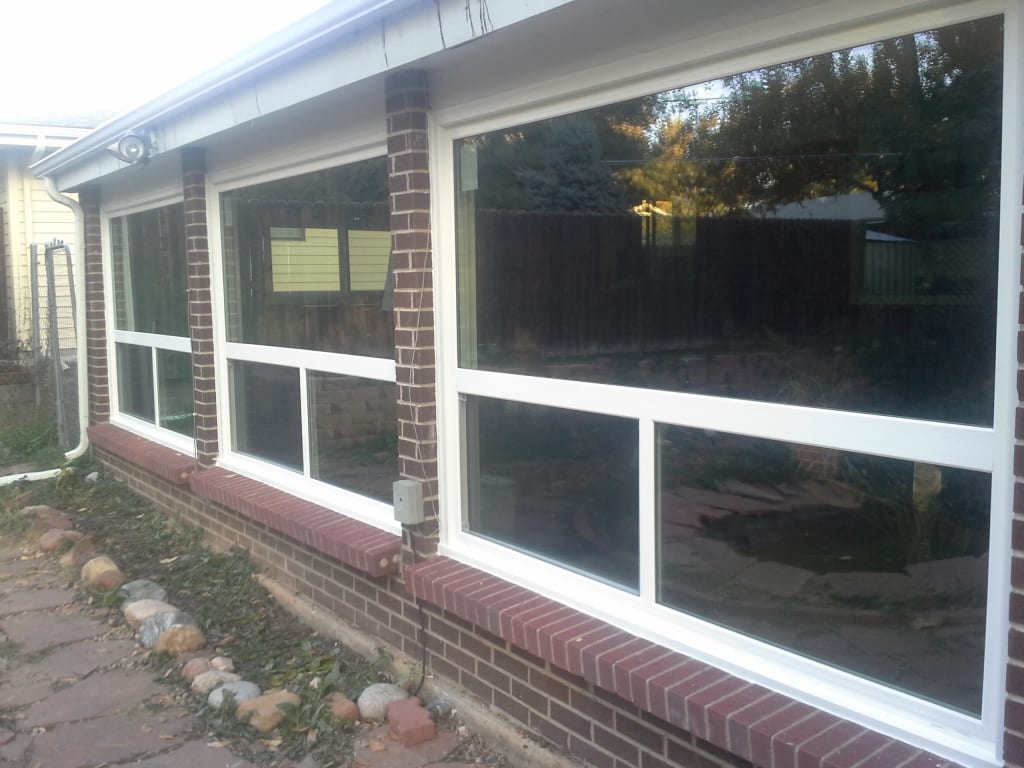 Only your accountant knows for sure.
You should check with your CPA, though, to see if there might be significant tax advantages for you (or your business) in making a meaningful investment in property improvement before the end of the year.
And one of the most meaningful investments you can make – one that adds beauty, comfort and value to your property while creating significant savings in your energy costs – is to replace those leaky, faded old windows with the state-of-the-art products available on the market today.
Contact a reputable local window installation company – one that specializes in window replacement projects here in the Denver area and throughout the surrounding region of Colorado – and your property will be in good hands.
Local expert installers will undoubtedly recommend Amerimax vinyl replacement windows, for several reasons. For one thing, you can't beat the beauty (and curb appeal) these attractive windows provide. But the fact that Amerimax makes these beautiful windows in Colorado makes them the perfect choice.
That's because Colorado presents unique challenges for which locally-designed and locally-manufactured windows are the only viable option.
Our local elevation (windows can warp and break when shipped here from sea level), our climate (if you live here, you know all about the rapid temperature changes), and our close proximity to the sun (and its harmful UV rays) are considerations the East coast manufacturers don't have reason to think about.
So to maximize your investment (and to optimize your year-end cash flow and tax situation), start with a call to your accountant… and follow that up with a call to an expert local window installation company.
The Smart Money Is On Beautiful Locally-Made Windows
A window replacement project isn't cheap – it's a major investment, no matter how you look at it.
And it isn't something you'll undertake often. Many property owners will not invest in more than one full-replacement project during the entire time they own their property.
So your CPA will be the best source of advice on how to time this significant investment to create the optimal tax advantages for you or your business.
But you'll need to be convinced – and you'll need to convince your partners, either at home or in business – that the idea of a window replacement is a strong investment decision in the first place.
Here are a few key points:
• Energy Savings. It's a no-brainer. When you replace leaky, drafty old windows with state-of-the-art locally-made products, your HVAC system (Heating, Ventilation, and Air Conditioning) will immediately have less work to do to keep your property comfortable. When the system runs less often, it costs less to run, and you'll soon see a difference in your utility bills – in many cases, a dramatic difference.
• Project Cost Savings. You might pay a little more for superior products and installation work than you could pay if you hunt for bargains. But beware of "cheaping out." Go with the good stuff – windows made locally with Colorado's challenges in mind – and the extra savings will easily pay for the difference. And when the job's done right the first time, you don't have to worry about re-work or costly repairs soon after the project is completed.
• Property Value. Whether you're contemplating listing your property, or plan to stay a while, it's hard to argue with the increased value your property will enjoy with the added curb-appeal and energy-efficiency your new windows will provide.
Now might be the perfect time to invest in beautiful new windows. Imagine the added comfort you'll enjoy throughout the year, and the pride you'll take in the great new look of your home or business. But even if those aren't your top considerations, your accountant will probably tell you the investment is well worthwhile, if only for its impact on your bottom line.