Renting vs Building a Home: Which One Is Better
Whether you choose to buy or build a new home–the long term benefits are the same, since you'll be owning the property.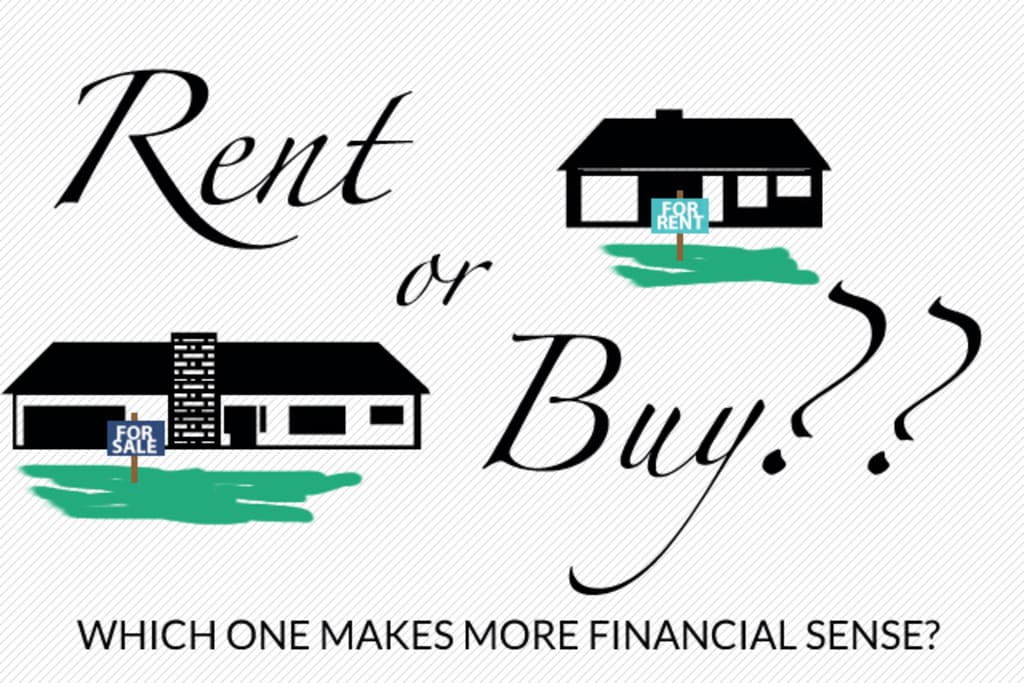 When it comes to the debate of buying versus building a home, there are many factors to consider before settling on any of the two options. The real-estate market is constantly evolving, and is one that is subject to a number of market dynamics. Government policies like house taxes and economic crises such as housing recession often affect consumer behavior and decision making.
According to a consumer report, the housing boom is expected to decline in most parts of the country. The real-estate market has been facing some recovery issues since the 2008 recession. The market has, however, risen, and many analysts are expecting a decrease in the overall sales of houses over the next few years. This can be taken as an indication of how the rent versus build or buy debate is fairing in the real world. These speculations, however, are limited to the market-trends in certain cities and neighborhoods. They may or may not reflect the real situation in the entire real-estate market.
The Major Differences Between Renting vs Building
Owning a home is a dream of every American. People want to live without strict and limiting rules from landlords. This dream, like any other, can be hard to come true. Before choosing to either build or rent, let's look at some case studies.
According to a 2014 home builder survey, approximately 50 thousand people built their own homes that year. These numbers are expected to increase with time as population increases, and the cost of renting/buying escalates. This survey comes hand in hand with a September 2018 IBISWorld report, on the rising Home Builders Industry. The latter estimated an annual growth of 3.7 percent, which will see the industry reach a whopping $82.5 billion market share, including the 2018 boost of 2.5 percent.
Reasons to Build a House
The decision to build a home is often met with challenges such as finding a good home builder, buying land, and the cost of the entire building process. Owning a custom home, built in the right location with the desired number of rooms are some of the things most people pursue in building their own homes.
When building your home, you can control the quality of construction, and even incorporate your own design specifications. This way, you get what you want without overspending on some high-end homes listed on the real-estate market. By building a new home, you have the ability to personalize the building; from the floor patterns, roofing, to the interior design.
Building, as opposed to buying, a new home challenges your mindset, and gives you plenty of options to source your inspiration. Since you won't be picking what someone else built, you can add something new to the market or community that nobody has ever done before. It's also easy to meet your exact standards when you build as compared to buying a home, and then renovating it.
The other advantage of building a new home is that it's a long term investment, and the amount you spent grows through equity. More often, building a home is recommended for residents who are willing to settle, or those with families that are ready to live in the area for at least five years. This is not a standard duration, but staying in a given place for long means there are chances that the property will rise in value. People would prefer building in places where security, privacy, and recreational parks are accessible.
Building a home means it's yours unless you decide to sell it. You can therefore decorate, renovate, or even rent it out. This offers more versatility and stability since you don't answer to anyone, and you can upgrade the property to suit your taste.
Reasons to Rent
Most people who're economically conservative, and appreciate the typical cash flow and currency circulation, would choose to rent a home. There are several other reasons you may want to rent; one is the difficulty of raising the money to build a new home. Building a home is cash-intensive, from buying land and construction materials to paying contractors.
Renting cuts down on the entire building costs, and gives you the freedom to relocate anytime you want to. You also enjoy a comfortable stay without the worries of maintenance and repair costs. Once you rent, the falling markets and tax bills are none of your concerns.
On the contrary, landlords can sell the property or raise rent causing you a lot of inconveniences. This can mean relocating multiple times before finding the perfect rentals. When renting, the tax benefits, and the equity goes to the landlord.
Conclusion
Whether you choose to buy or build a new home–the long term benefits are the same since you'll be owning the property. Renting will, however, give you the right to stay in someone's home following a tenant lease agreement. The right choice will vary following personal preferences and financial constraints among the other factors discussed above.
house
Flora is a young and ambitious who has been researching self-development for the past two years and is now off traveling the world. She helps tourists with free walking tours in London - so get in touch with her if you want a special tour.