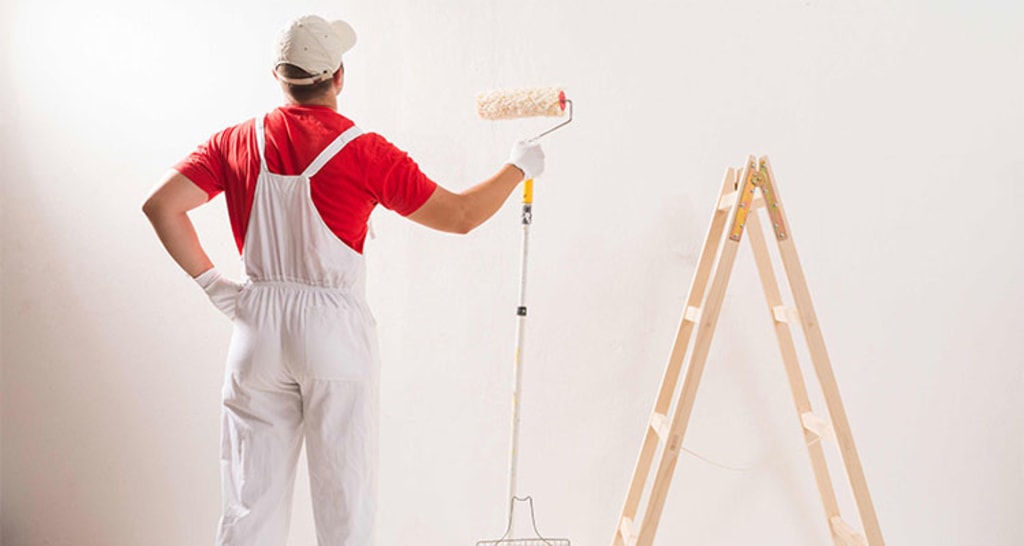 Painting a single room or a wall yourself might be fun, but painting the whole house yourself is an exhausting task and risky too if you are not a professional. Apart from the difficulty point of view, attempting to paint the whole house yourself can lead to an unfinished and unattractive look. To save yourself from all this, you need to hire a professional painter to do this job for you. Here are a few reasons why you need to hire a professional painter to transform the color of your home or workplace:
Good Quality Work
A DIY paint and a paint job done by a professional can be easily differentiated by the quality of work. Professional Painters are experienced and are equipped with the right tools and knowledge to get the job done perfectly. A professional painter will ensure that the wall is well-prepared before starting the paint job and will make sure that the paint strokes are in clean lines, and there is no chipped paint or debris.
Saves Your Time
Painting the whole house yourself can take weeks to months to complete. The process is not only difficult but also very time-consuming. From prepping the wall to filling all the holes/cracks, and from applying the first coat of paint to the final coat, a professional painter will take care of it all while you spend your time with your loved ones.
Well-Equipped
For painting, a lot more tools are required which are essential for doing a DIY paint job other than the basic paint brushes. But if you hire a professional painter, you will get a well-equipped expert equipped with all the tools like safety gears, brushes, buckets, sponges, sprays, rollers, ladders, patching tools, etc.
Cost-Effective
There are numerous tools that are required to pull the paint job successfully. If you are planning to paint your house yourself, you will have to buy all the equipment too along with the paint buckets which can cost you even more than hiring a professional. So the most efficient and cost-effective way of getting this job done is to leave it to a professional.
Timely Completion
Painting your place yourself can take up a huge chunk of your time. You will have to put aside all the furniture and your belongings yourself, remove the wall paintings/decorations, purchase the supplies, etc. This will not only consume your precious time but will also disturb your routine and time at home. To get this job done promptly, the best option is to hire a professional painting company to get this job done for you.
Post-Service Cleanup
One of the major perks of hiring a professional painter is that you won't have to clean all the mess once the job is done, which you would have to do if you had done a DIY paint job. From cleaning the paint splashes on the floor to getting rid of all the mess created during the process, a professional painting company will take care of it all for you.
Risk-Taking
Painting the exterior of the house is a very dangerous job and should only be left to professionals. When you hire a professional painting company for exterior painting services, the painters are professional and are trained for such risky jobs. They come in fully prepared and with safety gears to get the job done safely and efficiently.
Warranty
When you do any kind of DIY job, you are responsible for the final product and you will have to fix the issue yourself, spending your own money. But if you hire professional painters, they will be answerable for the results. Professional painting companies provide a warranty of their services, so if the paint does not look good or starts coming off within a few days, you can get back to them to get the issue resolved. A Creative Media Technology specialist has a great knowledge and involvement with a neighborhood painting company.
About the Creator
Creative Media Technology has been working in the digital marketing industry for years. We have worked with many businesses and have helped their businesses gain more traffic, leads, and growth by helping the business
Reader insights
Be the first to share your insights about this piece.
Add your insights