READ AND EARN REAL MONEY NOW
8 LEGIT WEBSITES TO READ AND EARN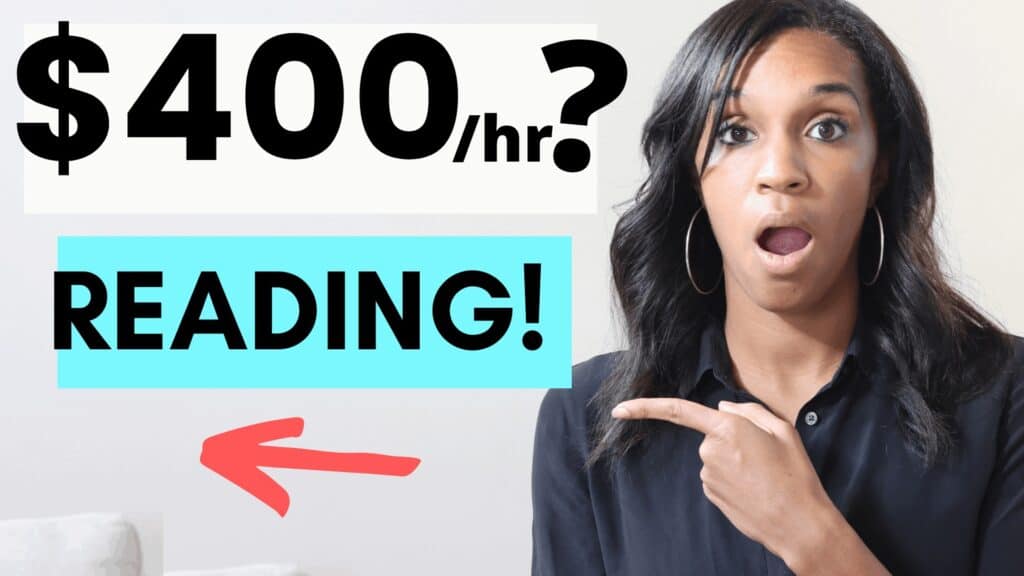 8 Websites to Make Money by Reading Books
Research says that there are 2700 books published on daily basis and that's why book reviewers are always in demand.
I guess every writer is an avid reader. So, why not get paid for what you like?
I believe the internet has immense opportunities to earn money. All you have to do is look for opportunities in different fields of interest. If you love reading books or have a good voice where you can record your audio then you can make it a side hustle and earn money.
I am listing out few websites where you can earn money as a reader by writing book reviews and recording audiobooks. One thing to remember — this can't be a full-time thing and it's not a get-rich scheme. Neither you will earn crazy dollars but it will make you productive and intellectually strong as you will be reading books of your interest from different authors.
1. Kirkus Review
Payment: Freelance basis
Mode: Book review
Kirkus Review is an American magazine that reviews more than 10,000 titles every year. They are mostly looking for English and Spanish good book reviewers. They accept reviews of any book length for all types of genres. The book can be in digital or paperback form. All you have to do is — write a 350-word review in two weeks after a book is allotted.
How to Apply: Mail your resume and writing samples to [email protected]
Further information: Click Here
2. Booklist
Payment: $15 per book review
Booklist reviews 7500 titles every year and their audiences are librarians, booksellers, and educators. Their main aim is to attract librarians by suggesting the best book so that they can purchase it as soon it becomes available in the market. They focus on genres like — adult books, books for youth, graphic novels, etc.
All you have to do is — write a very short review of 150-175 words for them but before applying make sure you go to their website and check their requirements. You can check the samples of the booklist reviews here.
How to Apply: Fill out this application to get in touch with the editor
Further information: Click Here
3. ACX
Payment: Approximately experienced narrator make $150 to $250 per hour or you can opt for royalty share (means whenever the book is purchased you get 50% of it)
Mode: Recording book (Audiobook)
ACX is the platform where you can record a book and get paid for it. The books consist of different types of genres which are sold on audible, amazon, and iTunes. All you have to do is — create your profile, upload few samples and give an audition for the book you are interested in narrating. For that — you have to record the manuscript in few minutes. If your voice gets approved, you will get an offer and you can start recording the book and earn money. These are the titles that are accepting auditions at the moment.
How to Apply: Check out this link
Further information: Click Here
4. Findaway Voices
Payment: $150 to $300 per hour
Mode: Recording book (Audiobook)
Findaway Voices is the same as ACX. It's a platform where you can give audition for books that will be recommended to you after you signup as a narrator. In an audition, you have to record the book in few minutes. The author of the book will select the specific narrator based on their talent. So, make sure you have some great audio samples beforehand to attract authors to narrate their book.
How to Apply: First create an account as a narrator over here and complete your portfolio.
Further information: Click Here
5. Voices
Payment: Based on the job description
Mode: Recording book (Audiobook)
Voices have narrators from 160 countries and work with 221 different languages. They operate with the biggest brands like — Microsoft, Shopify, Cisco, Discovery, etc. On voices, you can browse freelancing voice skills for — audiobooks, podcasting, documentaries, voice assistant, etc. For becoming a narrator for an audiobook, you have to signup by setting up your profile and upload good audio samples. After that, you can start auditioning for different available jobs.
6. US Review of Books
Payment: Not listed but the narrator is paid on the fifth day of each month
Mode: Book review
Freelancers can review books for The US Review of Books and can earn money. All you have to do is — send your Resume, Sample work, and at least two professional preference to the following email. After your application gets accepted, you can write paid reviews based on the request of book you need to review. You have to write 250–300 word reviews and need to submit them in 2–3 weeks. In that, you can add quotes from the book, descriptions of the author, and the gist of the book
7. Online Book CluB
Payment: $5 to $60 per review
Mode: Book review
Online Book Club is a transparent website. It's not a one-way lucky stream of income. It has its fair price disclosed. For the first review of the book, they will just provide a book for free. From the second review, you will officially be eligible for the paid review, and as well as you will get the book for free. All they want is an honest review of the book. As they say, they pay narrators for the fair and smart review and not for a positive review.
8. Women's Review of Book
Payment: $100 per review
Mode: Book review
Women's Review of Book is a deeply-respected publication. It is the longest-running publication since 1983 which is a part of Wellesley Centers of Women. They review different genres like — fiction, visual books, poetry, and biographies. Before becoming a reviewer for it — understand that its writers are great journalists, academics, and experienced reviewers. So, before you pitch make sure you are highly qualified for it to get accepted.
Reader insights
Be the first to share your insights about this piece.
Add your insights