Principles Behind What Makes an Immigration Application Strong
How to make Immigration Application Strong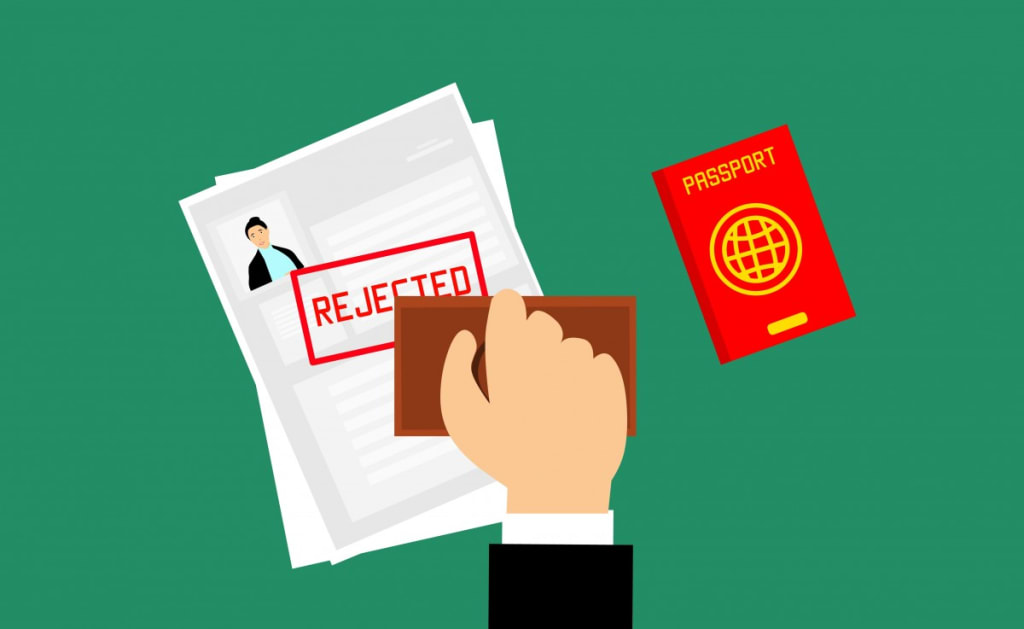 You may have applied for an immigration request that ended up failing. The primary reason behind such disapproval has a weak application. The strength of an immigration application gets determined by several factors that you should put in place.
A visa application must have adequate information and proof. Proof helps in determining whether you have met the criteria or not. Having a robust application is a lovely thing because it is usually self-explanatory.
Today we will discuss what makes an application strong. We have based our research on the Gold Coast Office and how it assesses such applications. The guidelines below will help you to make a robust application.
Make the application clear
Your application should be obvious and less complicated. Such clarity plays a role in making the officers get the facts quickly. The necessary information, such as the applicant's names and the referees, should be apparent.
All the other information should also be apparent without errors. It is, therefore, vital to ensure that you have crosschecked the information you key in. One thing you should avoid is to give false information or one without support.
Attach supporting documents
After an officer goes through your application, the next thing to look at is your documents. Each document attached should have details as they are in the application forms. Your records should, therefore, be evident for visibility.
One thing you need to be very careful with has the wrong documents. Attaching such documents will probably lead to disqualification. Having a checklist at this stage is very important.
Some of the documents that you should include:
● The identity card
● Birth certificates
● Passport size photos
● Marriage certificates
● Spouse photo and others as requested on the application form.
Verification of these documents can be done hence the need to have original documents. In case you have documents that need the approval of a lawyer, it is wise to ensure you do some consultation. Getting an immigration lawyer to guide you is the right decision.
Recommendations
It is a fact that once you give information, there is a need to have someone who can be trusted to recommend you. Having recommendations from people you know and know you well is a lovely thing. The immigration office will tend to trust the perform who suggests you better than doing it yourself.
The person recommending you must always have facts about you. They should be better placed to understand the family and provide reliable information about you. One thing you should ensure is that the information you provide and the one on the application match.
Purpose for immigration
If the purpose of immigration is not clear, it will lead to automatic disqualification. You should, therefore, ensure that you have highlighted the reasons why you are immigrating clearly. As you write the logic for immigration, you should also consider attaching documents to support the rationale for immigration
Most immigration applications get rejected because the purpose of immigration is not clear. If you are moving to another country because of a job, then it should be clearly stated. If it is because of marriage, then there is a need to provide proof and more information about the spouse.
In such a case, you should ensure that the images are self-explanatory and the proof can get verification from the government.
Information on the duration of stay
There are many reasons why people choose immigration. Jobs and education are some of the main reasons why people go to other countries. Durations of staying are dependent as either long term or short term.
The period you will stay should, therefore, be indicated. If it is for further studies, always ensure that your application clearly states when you intend to immigrate. As you will move back to your country, there should be a specific period you will leave.
Extra basic information
Other things add up to the approval of your application. A good example is a language. It is a sensitive issue because people may go to countries, they are not familiar with the terminology used. Such a scenario creates a communication barrier that is not professional.
Having English as the primary language is incredible. Additional languages that are used in the country you are immigrating to is vita. Here are other basics that seem to be secondary include health reports, criminal record reports.
Immigration lawyers
One thing that most people ignore has an immigration lawyer. A lawyer is crucial because they ensure that you have adhered to all the guidelines provided. You should therefore engage an immigration lawyer to guide you on the dos and the don'ts. Immigration companies have such lawyers who guide you on a step-to-step process.
Conclusion
Having a robust immigration application is a straightforward process. When you adhere to the applicable principles and engage a lawyer, you will have the most relaxing time. Ask your immigration company for a clear guide and officers who will help in making your application successful.