Perks of Sharing an Apartment With 3 Men
What is it like to share an apartment with 3 men in a foreign country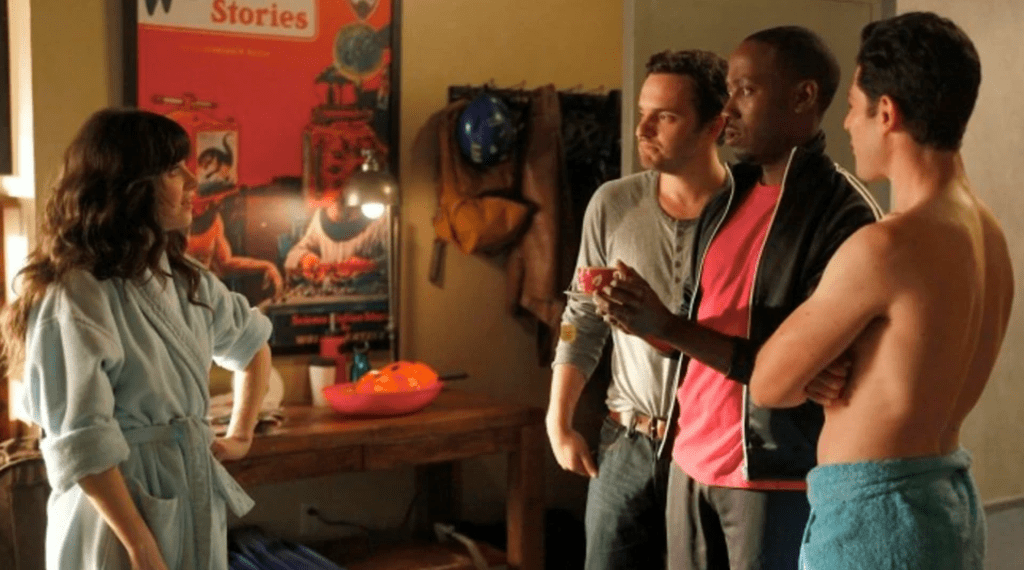 I was basically a girl living in a small cacoon. My entire life revolved around my family and friends. I never had any such experience of sharing an apartment or living in a foreign country. On the other hand, my friends used to hang out with new people and live their life to the fullest. They have had crazy night outings, unforgettable sleepovers, filthy fights with their friends, sharing an apartment with strangers, cooking anything next to rubbish because no one was good at cooking food, and I, on the other hand, used to watch movies with my mom and dad every night and had no idea of what adult life was like.
My life turned upside down when my parents pushed me to move overseas for further studies. I never wanted to get separated from my parents and this was something I could have never dreamt of. I am a person who hates changes and loves to be the way I have been for ages even though if that means wearing a pajama for an entire month. I just like the way things are and want them to be the same till I die. But my parents wanted me to go overseas so that I could get more exposure, meet new people, get drunk, and live my life that every other youngster. The time had come, I was ready with my suitcases, photo books, and gifts given by my friends. I had no idea what I was going to do once I reach Melbourne. How will my life be? Will I be able to make friends? How will I accept the culture there? So many questions and not even a single answer. The world was going to change for this introvert, stubborn girl whose entire life revolved around her family!
I was too reluctant to adjust to the culture here in Melbourne and I basically had no new friends for a year. My classmates used to invite me to their parties but I was clever enough to come up with some or the other excuses in order to avoid socializing with new people. So basically my life was boring as hell and I myself wanted to change it but did not have the guts to do it. Finally, I gathered some courage and contacted one of my seniors and asked him whether he was looking to rent an apartment or not. Even though I wished that he would refuse me to join him, he and his friends were actually looking for one such apartment and offered me to join in.
Now here is where the adventure begins. Everyone has experienced the real power of karma in their life and even I got the chance of experiencing the sweet taste of my past deeds. Before moving in with the boys, I had contacted a girl who also was looking for an apartment to move in. I went for a house inspection and my only condition was to have non-smoker housemates. I noticed a pack of cigarettes on the table and asked the agent whether there were smokers living in the apartment or not. To my surprise, it was a smoke-free apartment and the residents could be fined $200 if caught smoking. The agent fined $200 from the students living in that apartment and I dropped off the idea of searching for an apartment because the girl with whom I was going to move in ditched me for some another girl!
After a few months, when I contacted my senior about moving into an apartment, he and two other boys were also looking for an apartment and offered me to join their group. I joined their group and we rented a 2BHK apartment near the city. Now, this is where the karma hits you hard. The boys hid the fact that they were all smokers even though when knowing that I was allergic to smoke. I could not even back off as it was too late. So basically, I made a group of university students pay a fine of $200 for illegally smoking in their apartment and after few months when I moved into a new apartment, I discover that all my housemates are smokers!
This was the first time I had rented an apartment because earlier I stayed at my maternal uncle's place after having a really bad experience of living as a paying guest with a family. Now, I had no other option than accepting the fact that I have to live with these boys who were all smokers. All my friends were shocked by the fact that I was moving to a new apartment with three boys! During the initial days, we were all very happy and enjoying each other's company but after spending a week together, we all started having issues with each other. We had no balcony so the boys use to smoke in the living area. I started wearing a mask and kept 2-3 masks in my pocket in case if I needed more. All the three used to laugh at me for wearing a mask just because I was allergic to smoke.
Those who have shared an apartment with boys know that you can never have the toilet seat down after they pee! I think its a universal law that boys will never keep the toilet seat down after peeing. Then there is always that one guy in every apartment who roams half-naked all the time even though if its summer or winter. He does not care, he roams in the entire house wearing his towel before and after taking bath and there are no exceptions. Then there is one boy who considers himself to be a Masterchef and thinks that no one can ever match his impeccable cooking skills. And, then there is this guy who seems to be an introvert in front of his family and friends but suddenly becomes an extrovert in front of girls at a party. The boys at my place have all the three above described traits and its entertaining to have all the three under one roof.
By the way, according to the boys, I am a nagging mom who keeps on advising her children without any reason, an introvert girl who has not lived her life at all, and judges everyone even on the silliest matters like smoking or having casual sex. After spending three months with the boys, I have realised that you can never keep a secret from them, you will never be judged for being imperfect, and you might be given special treatment during your periods. You have crazy drink parties, get to learn some new bro-code terms, listen to their dirty talks, and uncensored confessions of their past.
Now, imagine the level of awkwardness between a girl who has never enjoyed the adult life and the three boys who have lived their lives to its fullest. I still have a lot of flaws in me but I have learned to accept it and improve myself after trying to adjust with my three housemates. I think that getting this experience of sharing an apartment with three boys has really changed me as a person, I have learned to hide my food because the boys will have it finished by the morning, I have learned to take a quick shower because there are always two boys banging their heads to the door in order to go in first, I have learned some new swear words which I can use in future, and the most important of all is that I have learned to drink.
We still have fights over who will use the washroom first because we have one bathroom and four people living together. Every morning I hear arguments between the half-naked sarcastic guy who takes a long time to take shower and the introvert guy banging the door and telling him to hurry up or he will get late for work. Then there is me who's morning begins at 12 in the noon or at 6 in the morning and there is nothing in between. The Masterchef guy has still not got a job and is eating our heads to find him one or else we all will be jobless! Every day we have a long discussion on what will we make for dinner and our neighbors can hear our loud voices while we are trying to convince each other to make our favorite dish. And, we have marathons going on every day from the living room to the washroom and the one who wins gets to use the washroom first.
I never thought that I would come to a foreign country for my Masters's studies and will be sharing an apartment with 3 weird yet cool housemates. The half-naked sarcastic guy turned out to be the coolest and the most matured of all of us who cracks the most sarcastic jokes. The introvert guy is very popular amongst women and even though if he is driving he makes sure that he stares at each and every girl walking on the street. And, the Masterchef guy finally completed his studies with the help of the half-naked sarcastic guy who helped him complete all his assignments and is currently looking for a job.
We all fight a lot early in the morning and while making dinner because while cooking dinner everyone turns out to be a Masterchef and the food we cook will someday be given to Gorden Ramsay for tasting. I would suggest that everyone should once in their life share an apartment with unknown people where you will fight for using the washroom every morning, washing clothes, hiding food, smashing eggs on the birthday boy/girl's face, making weird yet new dishes, making embarrassing confessions while playing the game 'Never Have I Ever', playing UNO, and bonding with each other while spending those sleepless nights.