New Year's Resolutions for Your Kitchen
2019 should be the year that you finally make some changes to your kitchen! I am not talking about how it looks, but how you use it.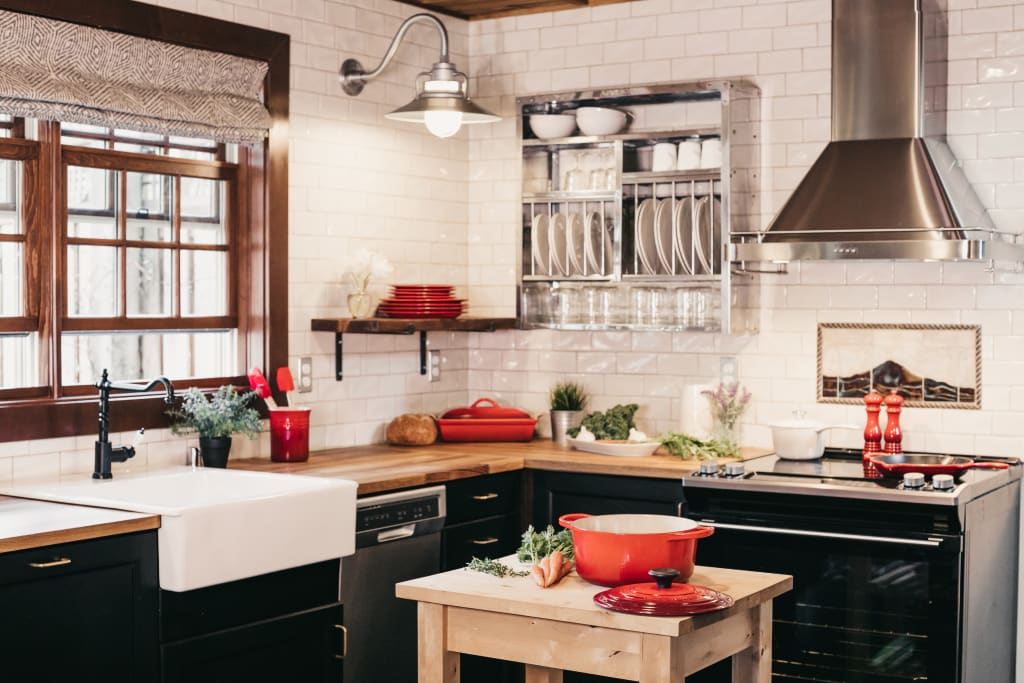 If you are like me, you have been cooking the same meals, and using the same techniques for your whole adult life. That's all gonna change this year. This year you can eat healthier, cook smarter, remove all the clutter and, not spend so much time cleaning!
Remove the Clutter
Most kitchens are filled with old pots, pans, griddles, and spices. Go through your cabinets, and throw away those old dishes that you haven't used since the 90s, or throw away those old condiment bottles in your refrigerator. Marie Kondo, a professional organizer, has published many great resources on ways you can declutter your kitchen. With an organized kitchen, you are more likely to eat healthy, feel better about yourself, and get more done, as you won't be spending 20 minutes looking for the china gravy boats you got for your wedding.
Get Organized
Similar to removing the clutter from your kitchen, you should spend time this year organizing your appliances, plates, and spices. You'd be amazed at how many duplicates you might find when you start grouping things. Additionally, you might consider putting your most used utensils or appliances within arms reach. Try putting your fancy dishes in a corner of your kitchen that you don't access very often. You will find that as you organize your refrigerator, you might find old spices or sauces that have long since expired.
Plan New Meals
As apart of your New Year's Resolution for your kitchen, why not consider planning new meals? On days when your family is busy at soccer practice or work, you could consider cooking a meal in the crockpot for when everyone gets home instead of eating out. You don't need a lot of time to make some yummy and quick meals! It just takes a little preparation. Additionally, planning out your meals is vitally important to eating healthy.
Take a few minutes this weekend to plan what your family is going to eat this week. Breakfast, lunch, and dinner! You might find that you could try some new recipes, or pack lunches in a fun new way. You should try letting your children assist in packing their favorite snacks (Apples? Grapes? Oranges? String Cheese?). An important part of planning meals is asking the right questions. Do I need to make extra food for more leftovers? Should I make a crockpot meal? Do I need to thaw anything for dinner tomorrow?
Try Something New
I am ashamed to admit, but I have been making the same meals for my family for the past few years. It can be hard to break out of the rut! Why not try cooking a little healthier? Instead of deep frying a food, you could try air frying a food. If you are afraid to try a new appliance you could read some air fryer reviews or panini maker reviews to see how to use them, or which one you should buy. You could try swapping out steak for chicken? Maybe try something as simple as using less oil, or switching from white bread to wheat bread. New doesn't have to be scary. It can be fun!
Have a Process
If you are like me, after a meal you usually have no motivation to do the dishes. That is going to change in 2019! As apart of the your New Year's Resolution for your kitchen, you should try doing dishes as you go along. For example, if you are waiting for something to finish up in the oven why not do a few dishes while you wait. Just remember to set a timer so you don't burn anything! Try using as few dishes as possible, and reusing utensils if everything is going into the same casserole dish. There are dozens of ways you can do less dishes!