Natural Yarns for Knitting
My ranking and review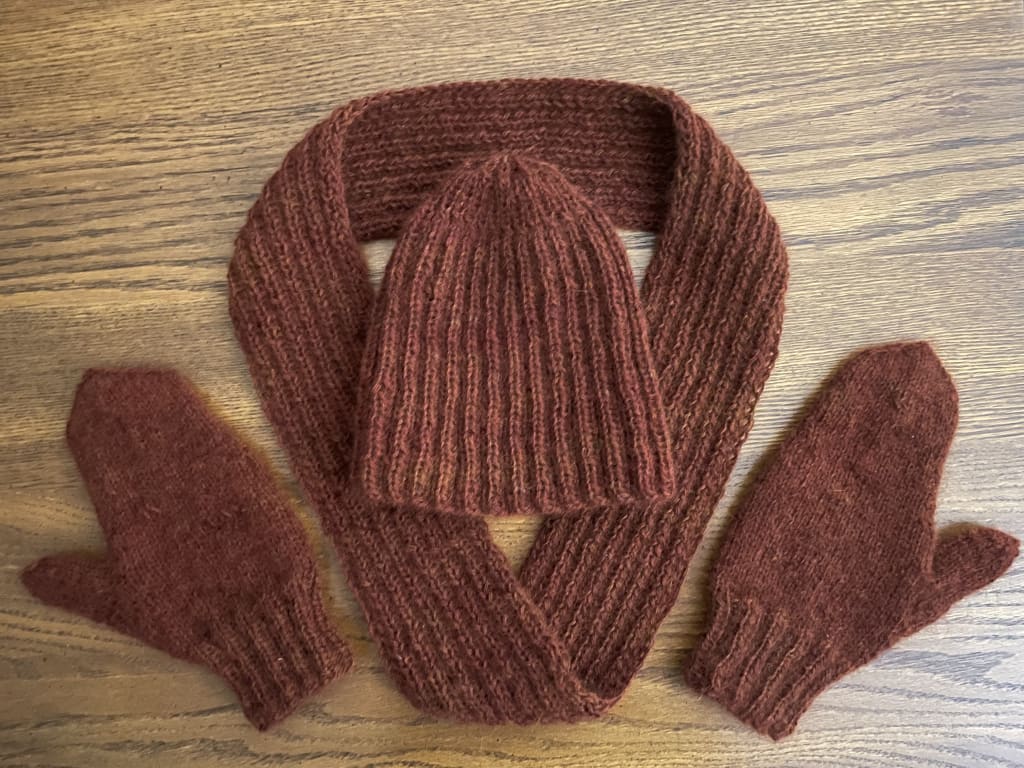 Pure Qiviut Cold Winter Set I Made for a Dear Friend
I have been knitting for over 40 years of my life and knitting is my solace and passion. Recently, I have discovered and worked with some of the rarest and highest quality natural yarns on earth, so I feel it's time to create a ranking system for myself and those who might be interested in this type of information. I will start with the most desirable and highly valued yarns that I hunt for on Etsy as they are usually more expensive on other sites.
0. Vicuna. I rank it at 0 because I have never worked with it and nothing compares to it in terms of rarity and scarcity. When we visited Peru, where there's only about 5,000 vicunas left in the entire country, I saw vicunas at a yarn farm. They are cute little animals of the alpaca-llama family, and the fiber is harvested from their under layers (commonly referred to as "down"). Vicuna yarn is harvested with great care, is never died because it has a beautiful light brown color on its own, is incredibly soft, warm, and not as moisture-absorbing as other natural wool yarns. It is expensive beyond my budget: a ready-made knitted man's scarf in Peru was priced at $2,500 and ShepherdTextiles on Etsy sells a 25-gr (.88 oz) ball of pure vicuna lace yarn at $265. One ball should be enough for one hat or two mittens, so there. Incredibly expensive. One day I will buy it just to check out how it feels in my hands and how easy it is to work with.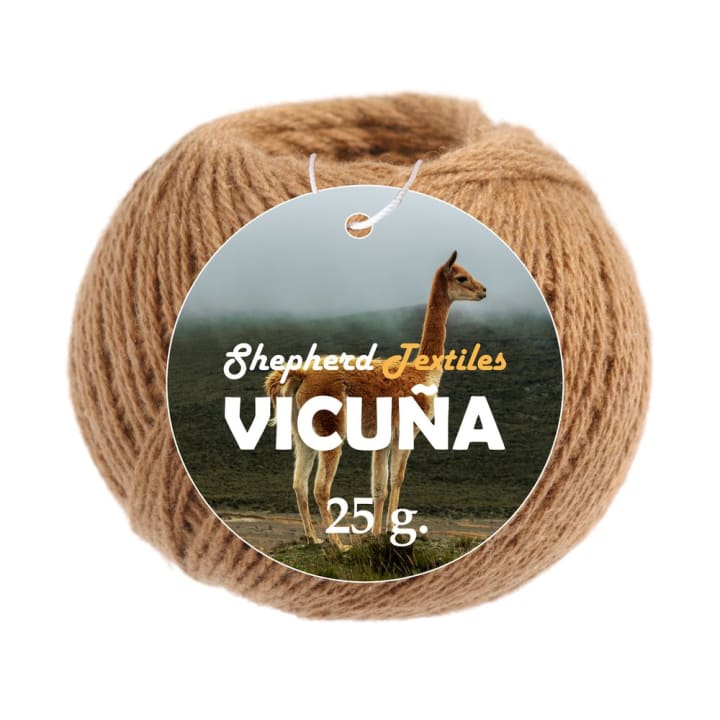 1. Qiviut. Currently, my absolute favorite yarn to work with. I have made several sets of hats, scarves, and mittens/gloves with it, and it is an incredibly versatile and pleasant yarn. Harvested from the down of musk ox in Alaska and Siberia, it is nine times warmer than any other type of wool (including cashmere). It literally saved my hands and neck in this winter's freezing temps. It is lighter than cashmere, and is often described as "weightless." It is also incredibly soft and has a tendency to expand, or "bloom" with wear, so it will become even softer and more comfortable and pleasant on the skin as you wear it. It never itches. Moisture rolls off of it easily, I tried making snow balls in my newly-knitted gloves and they never got really wet like lamb wool does. It can be blended well with reindeer, silk, merino wool and bamboo yarns, which will make it a little less expensive and more durable for projects such as socks. I am now working on a pair of socks that are 70% qiviut, 20% silk and 10% bamboo, and it is the ultimate knitting experience. On Etsy, some stores sell pure qiviut at $110 for a 1-oz (about 28 gr) skein. Blended qiviut yarns start anywhere from $40 to $80 per skein. However, I wouldn't buy a blended yarn with less than 50% qiviut content because less than that defeats the purpose of buying it at the price. My favorite stores selling qiviut on Etsy are AlaskaNaturalFibers, MocoQiviut, and OvibosStore.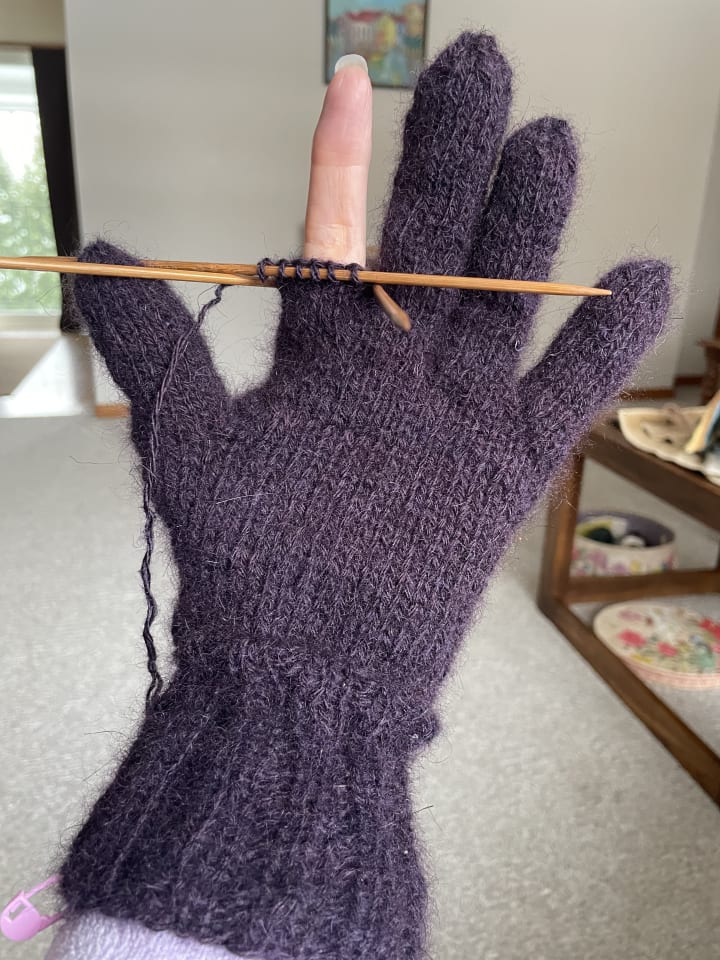 2. Cashmere. Sheered from the goats originating in Himalayan Kashmir (hence the name), it is soft, warm, and pleasant for layering. It is, however, not as rare as it used to be: now it comes not only from traditional artisanal farms in mountainous parts of India and Pakistan (which I wouldn't mind paying more for), but also from big commercial productions of cashmere in cold hilly parts of Mongolia, New Zealand, and Scotland (in King's Man movie, cashmere is almost a character on its own). Because it is so commercialized now, I would never buy a mass-manufactured cashmere sweater for more than $60. Don't let advertisers dupe you into buying them for more, it's a marketing gimmick to artificially keep cashmere at the level of diamonds among natural yarns. Lots of sellers online, including on Amazon, find your own favorite. Artisanal cashmere on Etsy sells for $20-30 per 50-gr ball, commercial starts at $12. Cashmere yarn stretches, lints, and loses shape easily, so it is almost always accompanied by an anti-pilling thread like nylon. Another characteristic of cashmere to look at is how many plies (number of individual threads spun together into yarn) it has, and here the more the better. A 4-ply cashmere yarn is thicker, warmer, and more durable than a 2-ply. But a 2-ply is lighter, can be easily packed for travel and layers well with cotton for additional warmth. Cashmere never itches; if it does it means it's blended with sheep wool.
3. Baby alpaca, or virgin alpaca. It is the product of the first sheer after alpacas are born. Because it can be sheered only once in an alpaca's life, it is softer and more expensive than regular alpaca. In general, alpaca yarn is soft and light, and pleasant to work with and to wear. It is not as rare as vicuna or qiviut, just because there are a lot more alpacas in the world and most of their coat (not only down) can be used for yarn production. If you are experienced enough, you can tell the difference between baby alpaca and regular alpaca in terms of softness and feel - adult alpaca is more coarse, thicker and heavier. On Etsy, a 50-gr (about 2 oz) baby alpaca ball starts at $6, adult alpaca - at $4, so it is a lot more affordable as well. Alpaca, however, is not as warm as yak or cashmere, so it will be more suitable for light sweaters you'd wear in spring and fall. It is also a non-itchy yarn. The best quality alpaca yarn comes from the Peruvian coop Indiecita, and there's a number of stores on Etsy that sell it.
I never worked with it, but llamas are also sheered for yarn. Their yarn is similar in quality and warmth to alpaca, comparable in price, but is a lot bulkier and thicker. I'd think it would be great for chunky things like rugs or blankets. KarmilKnit on Etsy sells colorful llama yarn at $7/50-gr ball.
Camel wool is in the same category as llama as they are from the same family. I've never knitted anything from camel but growing up I had an incredibly warm camel blanket which lasted us for many years. It was very itchy, though, so it had to be put on top of a cotton sheet if you wanted to use it for night sleep.
4. Reindeer. Also rare, hardly anyone ever sells pure reindeer yarn. But it blends incredibly well with other types of rare yarns (I already mentioned qiviut) to give them additional structure, sturdiness and warmth. AlaskaNaturalFibers on Etsy sells a 130-yard skein of 20% reindeer and 80% superfine merino blend at $55.
5. Yak. Comparable to cashmere in warmth, but a little more coarse. It is also not as commercialized as cashmere. May come from baby yak down, in that case it will be as soft as cashmere. Great for socks, which I knitted and gave out as presents on several occasions. I dream of making long pants for the winter of yak or cashmere wool. On Etsy, Mongolian 100% yak yarn is sold at $30 per 90-gr ball. YarnLux from Russia sells a 50-gr of baby yak/yak down skein for $15. Artisanal Tibetan yak yarn goes for $65/200-yard skein.
6. Silk. Notoriously hard to produce, it is rarely found in pure form for knitting (Mulberry Silk is an exception and sells on Etsy at $22 for a 100-gr skein). Most of the times it is blended with other natural yarns - wool, cotton, and bamboo. I have a blend of Mulburry silk and Peruvian wool yarn with which I can't wait to start a bigger project like a dress or a long sweater. Silk will give any yarn shine, smoothness, coolness and sheer glideness. My favorite blends are silk with merino wool and silk with cotton or bamboo yarn.
7. Merino wool. Softest and least itchy among traditional sheep's wool, but with any wool coming from lambs, rams, and sheep you are entering the itchiness territory. I know that many people are turned off by how itchy the natural wool is. If you can live with it, it is a more affordable option than cashmere. Italian Merino wool has earned the highest reputation in the class.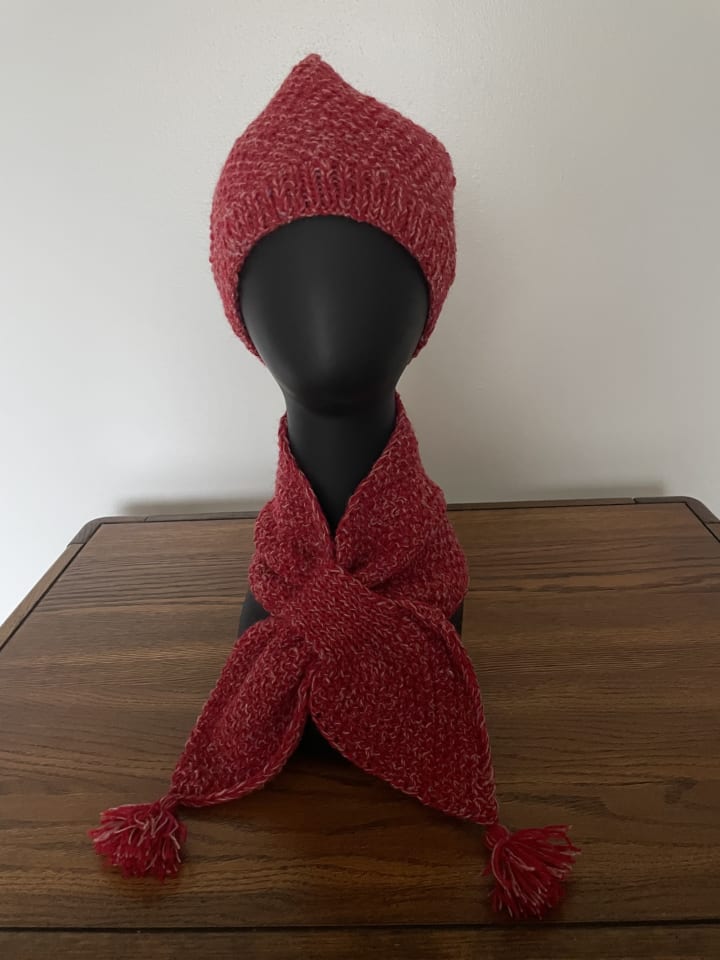 8. Regular traditional wool. Most commonly used, widely accessible and affordable natural yarn. If you want to go for high quality brand, look for Patons' yarns. They have several centuries of experience of making wool yarns in different parts of the world. Companies from New Zealand, England, Ireland, and Scotland also produce high quality wool yarns. Multitudes of options out there to buy from. Some really interesting wool yarns are of the tweed variety.
9. Cotton and linen. These are last on my list because I do not crochet and do not like knitting with them due to their "papery" feel in my hands. Unless they are blended with something else. For example, I recently knitted pillowcases (pictured below) from a 6-ply 80% cotton/20% silk blend and the yarn was pleasant to work with, albeit a little too heavy.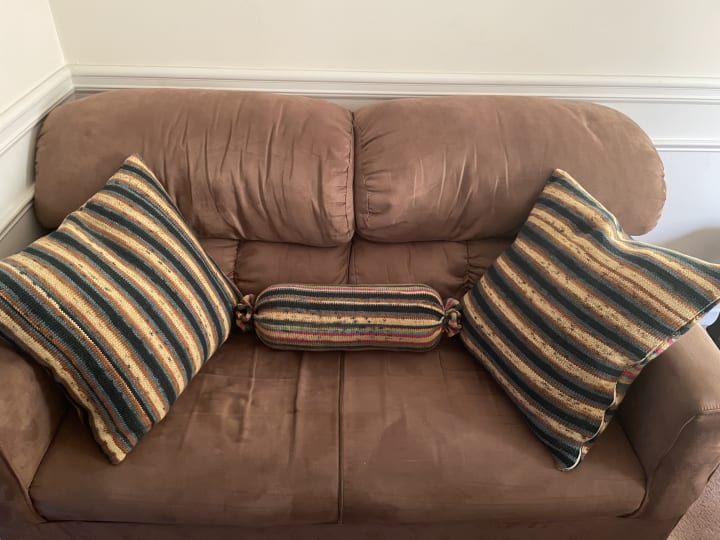 Hope this was helpful. I'm not even going to rank any natural/synthetic blends or artificial fibers because I never work with them. There's enough of that stuff produced by the mass fashion industry. Even 10% of acrylic in a wool yarn will turn me away. The only reason it is added there is to sell more yarn at a lower price point. Call me a yarn snob, but only pure natural yarns for my hand-made pieces, please.
About the Creator
Avid reader and occasional writer of satire and dystopia under a pen name of my favorite wild cat.
Reader insights
Be the first to share your insights about this piece.
Add your insights