My Leather Crafting Journey
by Cedar Creations Leather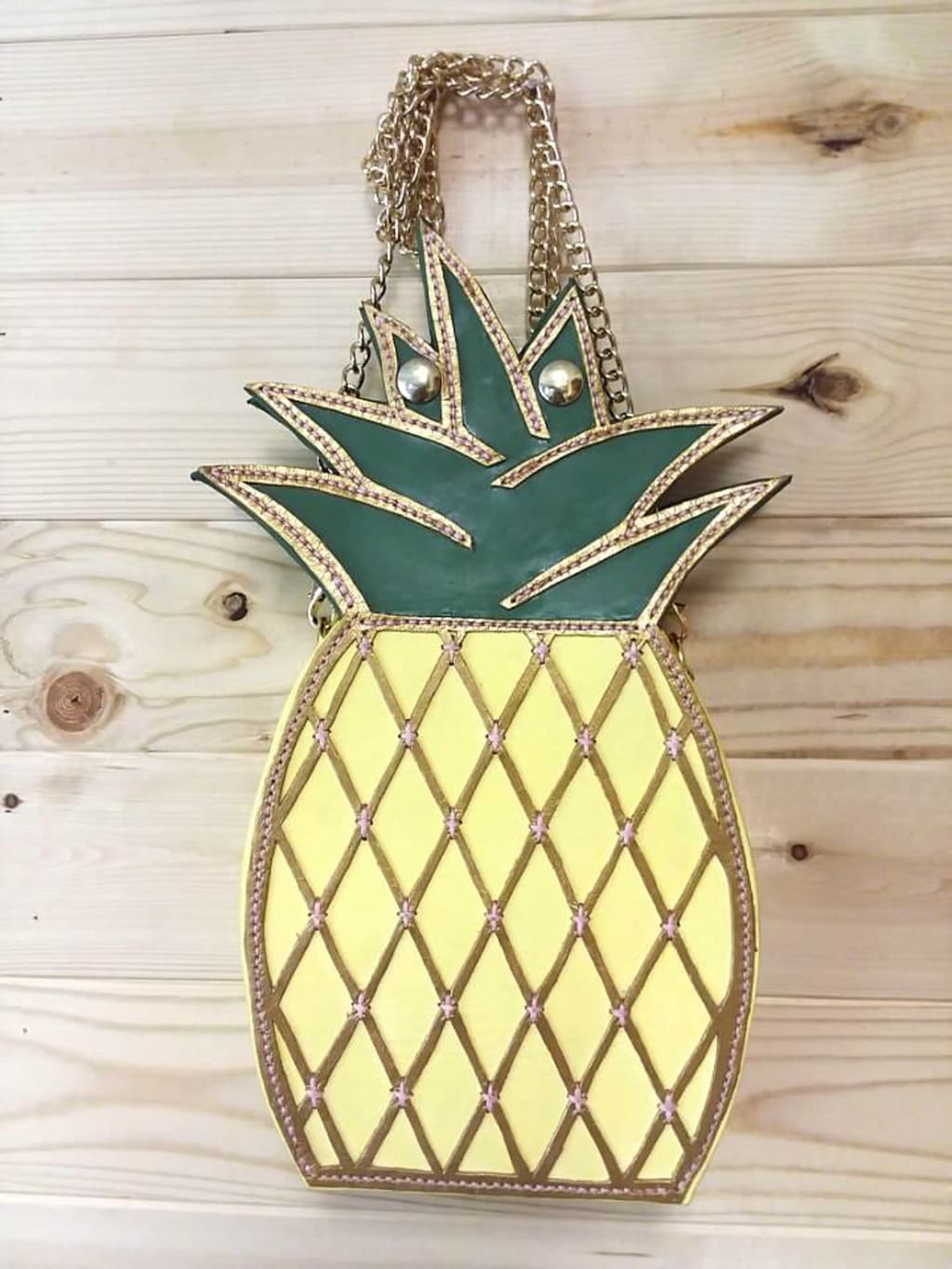 I have always wanted to be a "crafty" person. I have dabbled in almost every craft there is, and never found one that fit me personally. I would play with a hobby for several weeks only to slowly stop working on it and lean towards something new. That all changed when my boyfriend was talking on the phone with a friend and told him that I was burning a small room sign for my sister's foster daughter for Christmas. He started asking questions of whether I could burn a design into leather. I said I would give it a shot and down the rabbit hole I went making a camera strap. My first project came with a lot of learning and a lot of hand sewing. I was extremely worried that it would not be good enough or would not hold up, but my "customer" was incredibly happy as was I.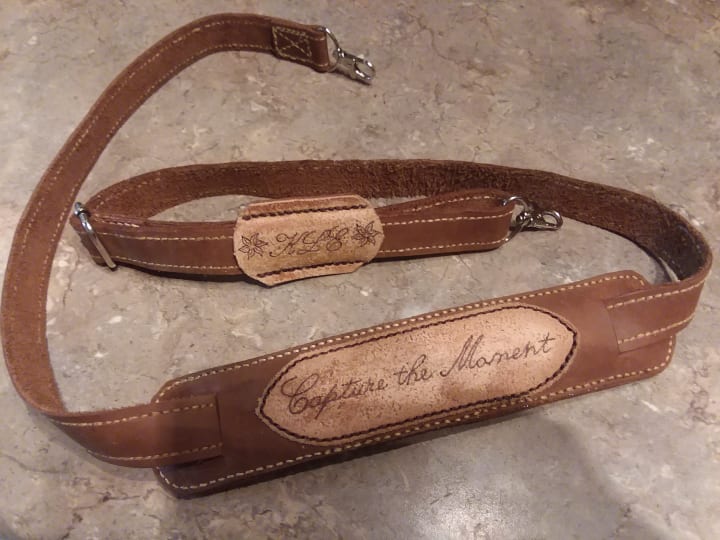 My second real project was a purse for a co-worker. We were at lunch, and she pulled up a designer dinosaur handbag. She decided that she loved it, but the price tag was much too high. I looked at it, and said, "I can maybe do that". This project was extremely intense as I had to design a full pattern, cut very thick leather, learn to box stitch, and slowly create a new work of art based on the original but with my own design and flare. Several weeks later, I had created a 3-D dinosaur from a picture with nothing more than leather, thread, paint, snaps and rivets, and some scissors. I was hooked, although I vowed to never make a dinosaur again for the cost of materials alone!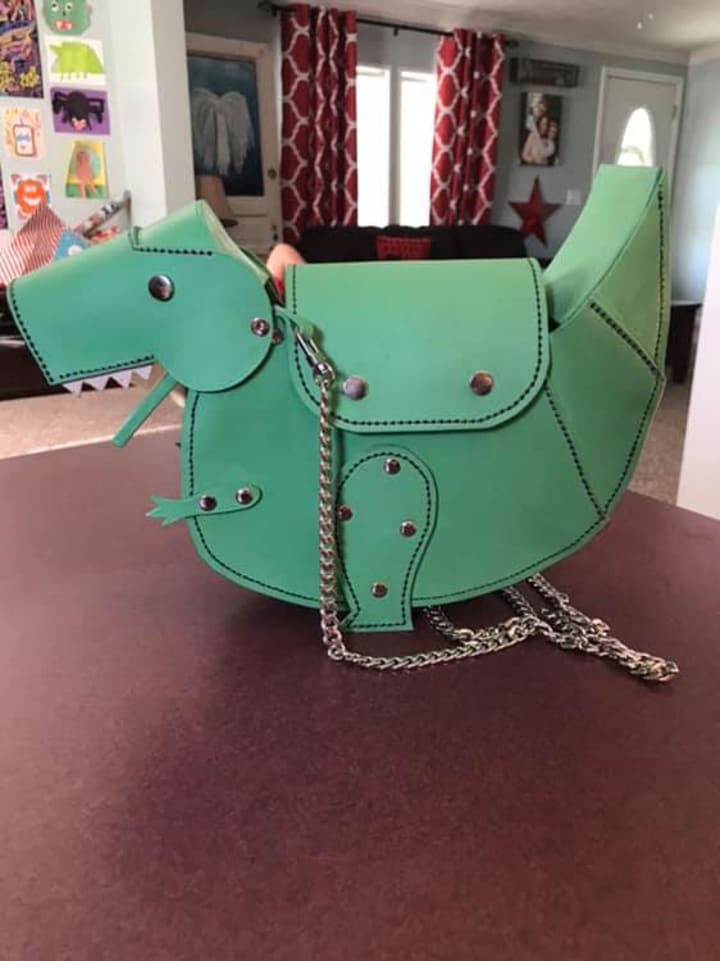 Shortly after the dinosaur, I made my own purse. I am not a feminine person, but I loved making and designing my own purse to my own specifications. It is beautiful yet functional, rugged yet feminine. I really enjoyed figuring out how the pieces would come together and changing the design as I went when things went side-ways. I finally had a purse that I loved, and I had designed it all myself. I realized for the first time that I could produce beautiful products for both men and women that were customized to each person's individual preference.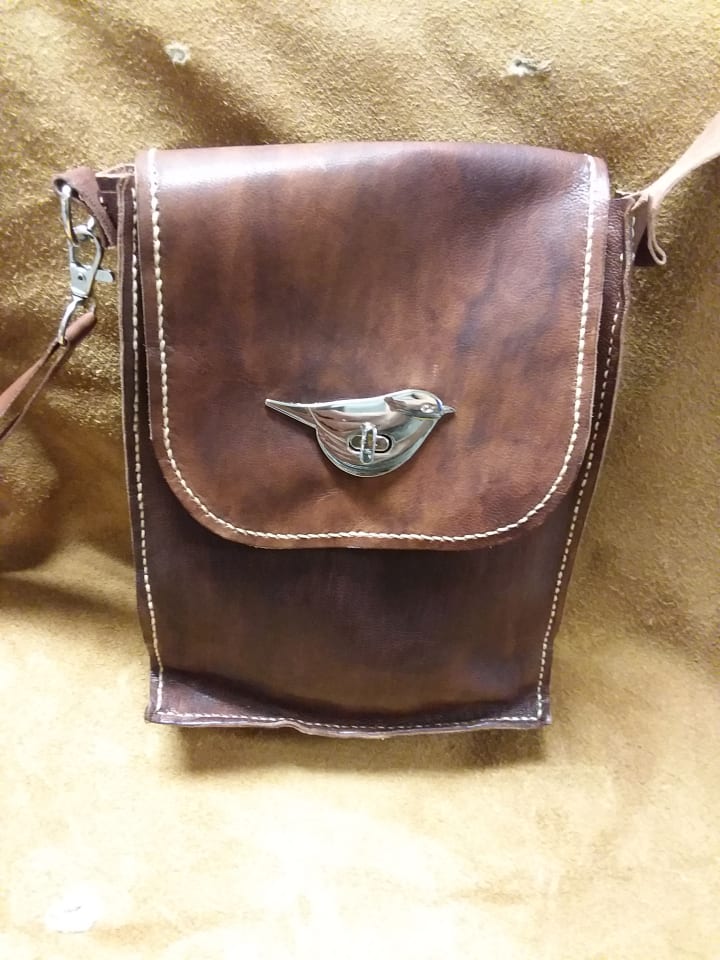 After starting a small booth at a local antique and craft mall, I began to get more custom orders. I have found that I thoroughly love getting to know people and teasing out the small details that will make a one-of-a-kind item for them or a gift for a special someone. I enjoy showing them the prototypes or mock-ups and getting the thumbs up. I also enjoy when they ask for a slight re-work or design change as it challenges me to create more and rethink each design. Leather crafting is about finding your own style, but you also get to create wonderful pieces based on other's style as well, which is in some ways more challenging than designing your own pieces.
Through the process, I have learned a great deal about myself and my preferences. I have talked to people from around the states and designed them one of kind items that they enjoy from nothing more than a phone call or two. I like envisioning that my products may one day be passed down to a loved one or will become a cherished gift. I have also gained a great deal of confidence throughout the process. I am always nervous when presenting a new item to a customer, but I have started to gain the experience needed to be less anxious and more confident during the entire crafting process. This confidence has also transferred into all other facets of my life and I am a more rounded person because of my experiences with leather.
After several years, I am still crafting with leather. I make purses, wallets, bracelets, earrings, straps, and more. I love creating new items still and challenging myself to create new items based on a picture alone. I still love to do pyrography into leather, and I continue to do it whenever I get a chance. I am now in a transition period of moving from hobby to trying to make a real business. This presents much different challenges, but those challenges are fun and engaging as well. Trying to make designs that will speak to strangers is often more difficult than making a custom order. I currently have two permanent booths at craft malls, and I go to several vendor fairs a year. I have realized through my leather working that I would love to craft full time instead doing it as a side business. I am currently working towards establishing a full business, which brings great challenges of its own. However, the confidence and skills that leather crafting have given me have also pervaded all other aspects in my life and I look forward to the challenges, successes, and occasional failures that will come next in my leather crafting journey.