MY GIFT TO YOU COMES WITH LOVE
THE BEST GIFTS TO GIVE TO OTHERS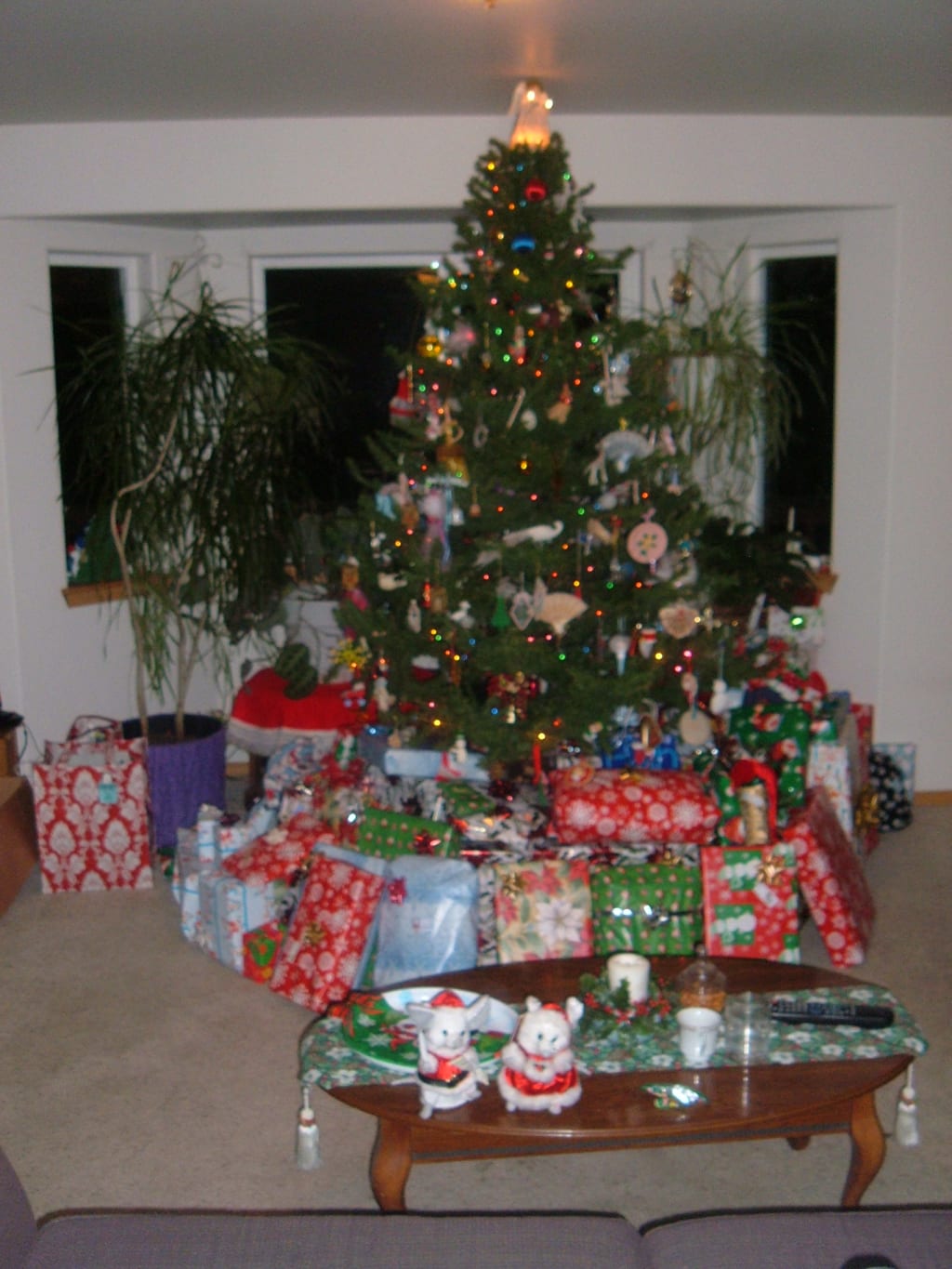 Since I was a little girl I always loved Christmas I could not wait to see what I would get from Santa Clause! One year when I was a teenager (I am a little older now) I wanted a record player. I must have told my mother a million times that I wanted one for Christmas. I do not know where she bought the stereo and 45rpm records to go with it. She hid the present she was giving me until Christmas came. When Christmas came I got up and ran to the living room. What I saw was a stereo with a big bow and records. I screamed and knew my parents were the best parents ever! All Christmas day and the days after I would put on some records and dance to the music. Yes, I loved that stereo! I used that stereo until it broke.
I grew up and met my husband and married him. During the years I would make my kids happy by trying to give them what they wanted for Christmas. My two girls were the apple of my eye. The gift I would buy them is Barbie dolls. My oldest really liked the dolls and my girls would play with them every day. I also learned that giving a gift from the heart is far better than not giving a gift at all! I also learned from my mother-in-law making a gift for someone is far better than buying a gift. I love the placemats she made me and I still have them to this day. She used to crochet a lot of the gifts she gave to people. I cherished all of them and sadly I lost many of her great gifts by moving.
MAKING A FLEECE BLANKET
The best gifts are hand made by me and my daughter. My daughters grew up and my oldest wanted to learn how to sew. I taught her how to sew and her younger sister too. One year we sewed many gifts we sewed PJs for everyone and they loved it. We sewed fleece Pants and my husband wore the Pants until they wore out. You do not have to buy all their gifts from the store. We also did fleece tied blankets and all of them loved it. Hand made is far better than bought gifts. Yes, your gifter will love you for this great fleece blanket you made for them. If you are not crafty you can learn online to make a fleece blanket. I am not a crocheter but I am a knitter and I do a lot of different things. I also love to do other things too like Painting Pictures. I also love to do Diamond Paintings to give to people. You can think of what the person likes and then give them a gift you know they will love.
Too often you will get caught up thinking of what to give the person for a gift. When that happens think of what they like to do rather than give a gift that they do not like. I will like to think of the person and know what they like and either make the item or if the price is right or buy the item. Giving a gift is always should be what the person would like to receive. I have not had a person, not like a gift I give to them. One of the things I give to them is cookies that I bake for them. I give them a gift from the heart rather than go out and buy it at the store. I love baking with my daughter and enjoy doing many things with her. By giving a gift you buy which is nice but if you really want to give to them make the item. I would rather see a handmade gift than a bought one. It is your choice as a person to try and find the best gift possible. A list will be beneficial to you when you give the person the gift.
These gifts are great and they are number one: FLEECE BLANKETS number two: KNITTED SCARF OR A NICE BOUGHT ONE 3: FOR THE ARTEST A PAINTING 4: FOR THE MUSIC A GOOD RECORD 5: FOR THE GARDNER A GARDNER BOOK AND 6: FIR ALL OTHERS ANY FOOD GIFT WILL DO!
So these are samples of gifts to go by and if you would like always try baking, or sewing. etc. I love to do things that my friends and family would love. I always try to give what they want. I hope this helps with the few gifts I mentioned to you the main thing is to have fun with what you are doing.