My First Time Buying A Mattress Online. Here's What Happened.
The Best Decision For My Sleep (And My Wallet!)

Supported ByLull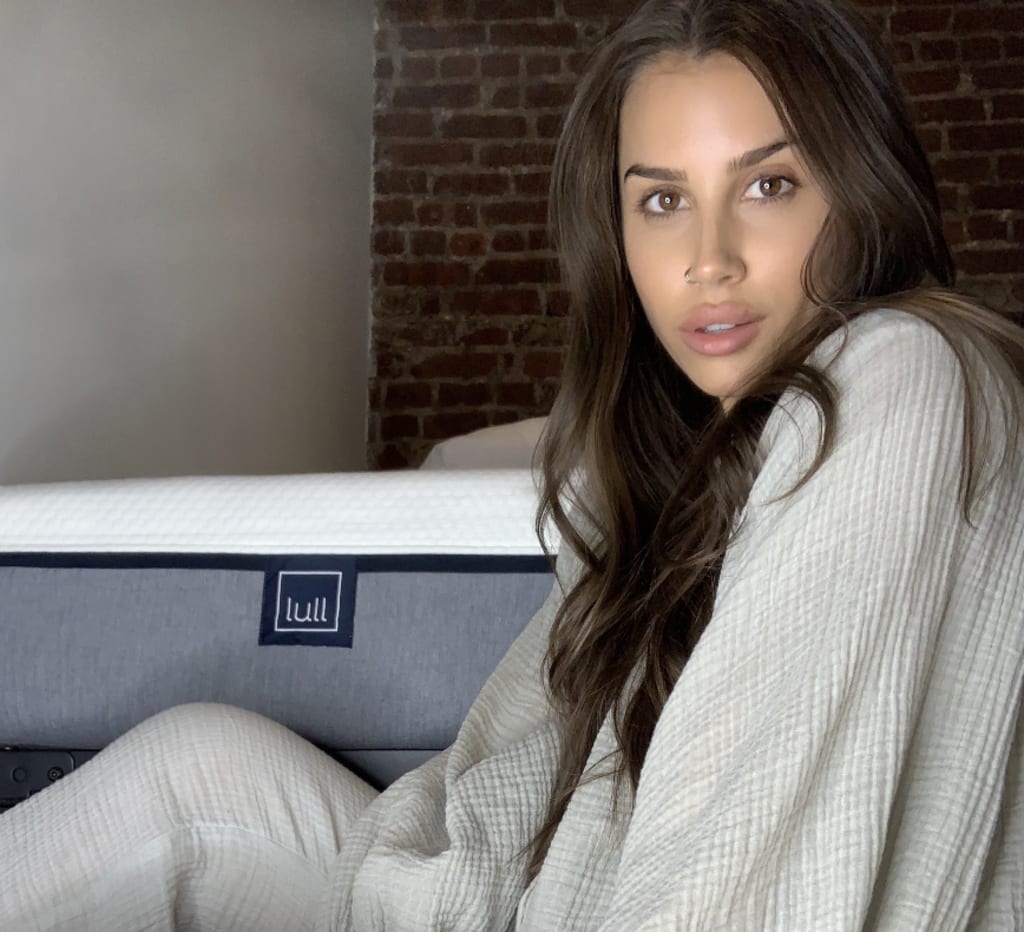 As I recently decided to pack up and move back to New York, I was instantly faced with having to rid of any big pieces of furniture that I could not only fit during the transport, but also up my 4 flights of stairs, and into my tiny apartment. One of those things being an outdated mattress that I was secretly looking for any excuse to part with. I saw a lot of my friends purchasing mattresses in boxes and I was curious to know what all the rage was about. After a few nights on a blow-up mattress and scouring the internet for the best mattress on the market that wasn't going to break the bank… I came across Lull and I knew it was going to be a match made in sleep heaven.
Mattress Buying for the 21st Century
Gone are the days of walking into the desolate mattress stores filled with associates trying to get you to purchase a bed as hard as rock. Going into a mattress store feels equally as intimidating for me as getting my oil changed. You know you don't necessarily need whatever they're trying to sell you… But before you know it, you've walked out with a mattress for $2,000 that you didn't really want in the first place. And you can forget about the department stores. (Do people still go to those?) Everything we do from shopping for groceries to streaming a movie on a Friday night has adapted to the 21st century… So why shouldn't buying a mattress be, too? I'll admit it, I love to see brands with innovative products that evolve to keep up with the times, and that's exactly what Lull has done.
Survey Says Yes
Lull's Mattresses have almost 40,000 reviews. And they. Are. Good. Like, really good. In a day and age where everyone has something to say about everything, it seems that everyone has nothing but good things to say about Lull. With a 95% customer satisfaction rating, I was put at ease with worrying about if I was actually going to love this mattress beneath all of the hype.
Efficiency is Key
I am the biggest lover of all things efficient. If buying one thing is going to help me save time, effort, or stress… It's in my cart. During my time perusing the web for the best mattress on the market, I kept seeing articles claiming how easy it was to set up and unbox a Lull Mattress. So as the efficiency junkie that I am, those reviews naturally caught my eye and I began doing my research. When I saw the entire process was only three steps long, I think I fell in love. You order it, it arrives, you unroll it, and voila! Let's say that 3 times fast: order, arrive, unroll! As I mentioned, I was really looking for a mattress that was stress-free. I needed one light enough to carry up my stairs and assemble on my own. Before I knew it, I was deep down the rabbit hole for hours of just watching people unbox their Lull Mattress... It's extremely fascinating and satisfying to watch what starts as a rolled up figure transform into a premium mattress - and almost instantly. From watching other people going from unrolling to sleeping on it in less than five minutes, I was sold.
The Results are In
I went to the website and put the mattress straight in my cart. I love that Lull offers free shipping and no-contact delivery straight to your home. A few days later, it was waiting for me at home! From recently going through the moving process, I was at my wits end with having to schedule delivery times and having to wait around for hours for someone to either deliver or assemble something. I carried my Lull upstairs (with 0 stress) and instantly began unboxing and unrolling. Because it's a memory foam mattress, it expands the second you remove the plastic. I was truly shocked at how fast it inflated and was the perfect amount of firmness that I needed. I love to feel supported, with hugs of comfort and softness to where it just feels cozy. Lull's Mattresses are defined as "medium" firmness therefore, if Goldilocks was searching for a new mattress, this one would be just right for her. And if it's good enough for Goldilocks… It's good enough for me.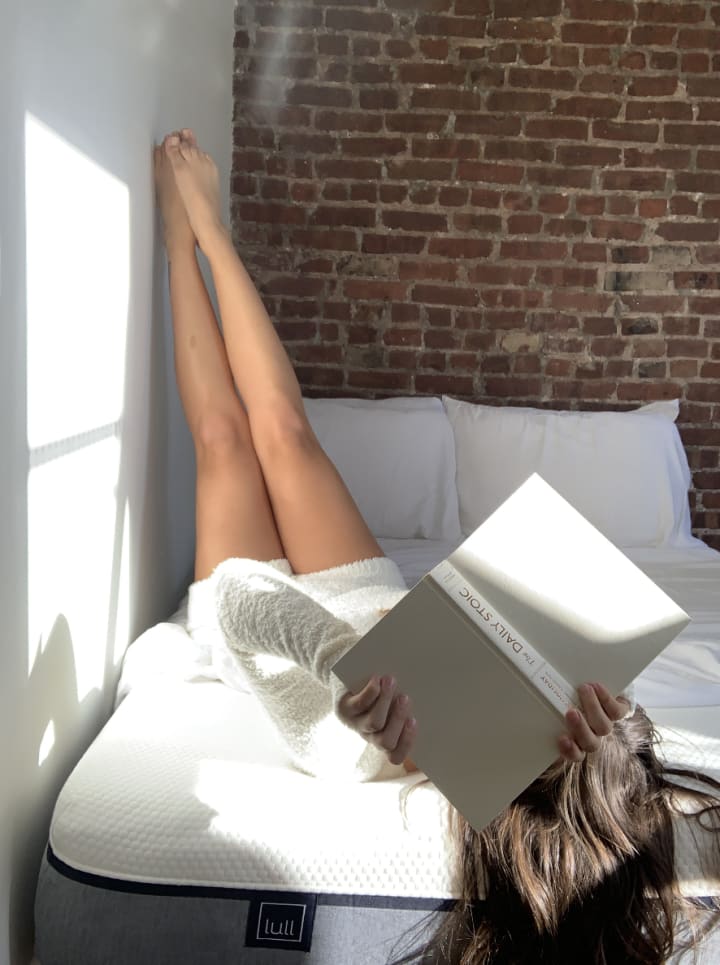 Afraid of Commitment?
I did worry what would happen if I wasn't as big of a fan as everyone else… But I was instantly put at ease by Lull's 365 night risk-free trial. From the time your mattress is delivered, you have 365 sleeps to decide whether or not this is the one for you. If not, Lull will fully refund you. Not to mention, they also offer a lifetime warranty. Therefore, it's truly no stress and you can rest easy for those 365 days.
It's Not Getting Hot, Hot, Hot
After sleeping on my Lull for a few nights, I noticed I wasn't getting so hot at night anymore which has been one of the biggest wins for me! Living in NYC, most apartments unfortunately do not have the luxury of controlling the heat - including mine. I have been sleeping with the window open every night since I arrived back as I was waking up in the middle of the night being so hot. My Lull definitely helped to minimize this issue for me thanks to their advanced sleep technology, and the window has since been closed (noise be-gone!). The mattress has a gel-infused top layer, which helps wick away heat from your body to keep your sleeping surface cooler. This feature is actually super unique to Lull as most memory foam mattresses don't have the gel-infusion. Not only am I not getting hot, but I'm waking up feeling so well-rested and having the best sleep of my life. It's truly been the most pain-free experience from start-to-finish. I mean, I literally ordered a mattress online and was sleeping on it in less than a week. For that, I'm already a Lull-lover for life.
If you're looking for the easiest mattress purchase and the most comfortable sleep, I couldn't recommend Lull enough.
About the Creator
23 year old entrepreneur + influencer
Founder of Amavi
www.instagram.com/victoriavanness
www.instagram.com/amavi.agency
Reader insights
Be the first to share your insights about this piece.
Add your insights