My Creative Journey Combining Multiple Hobbies
That won me a contest with a fabric prize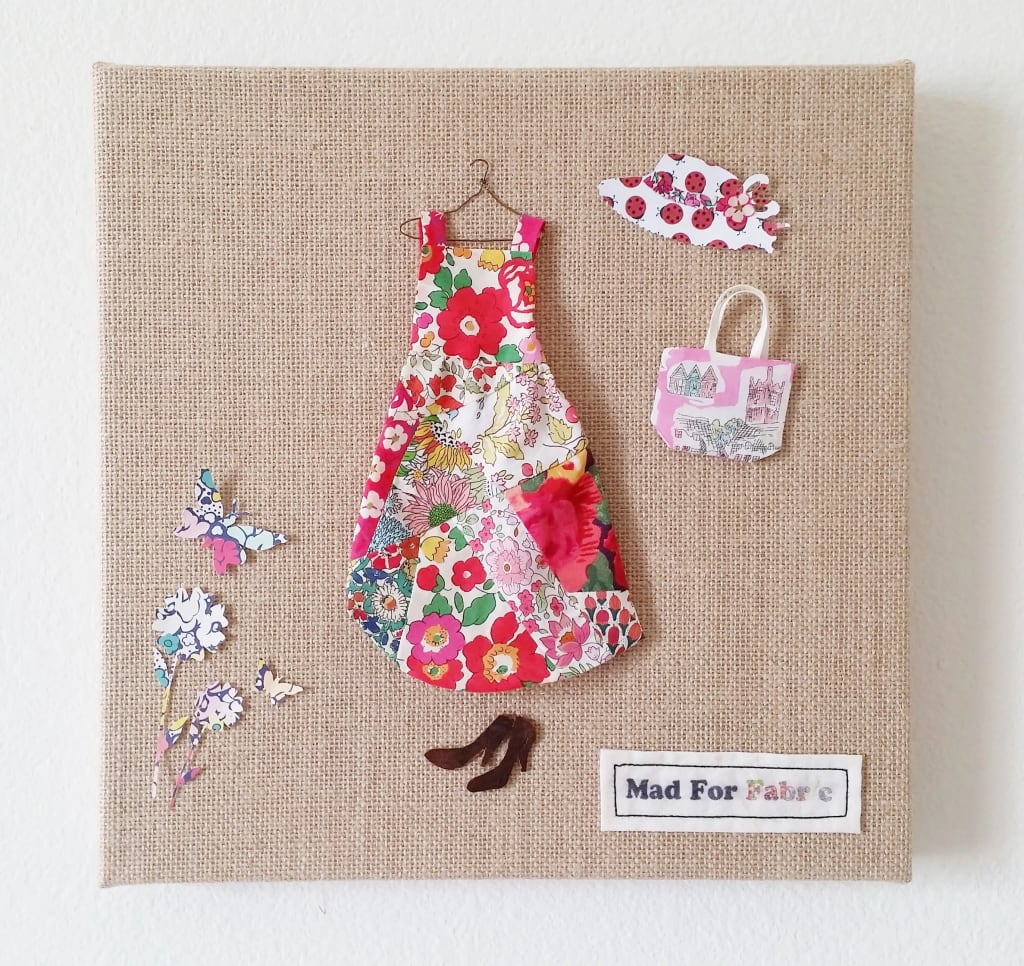 Canvas mixed media fabric scrap art made by author
Growing up I was never interested in being a creator. I preferred dealing with facts and majored in finance where my day job involves numbers with no need for a creative side. Since I'm a data-driven person, what was the catalyst that sparked my interest in creative endeavors?
It all began with a tote bag that caught my eye in the gift shop during a museum visit in Chicago. At the time over ten years ago, the purse was priced at $70, way out of my budget. For reasons I still can't fathom today, my analytical mind decided I had the capability to learn how to make this tote for less. Never mind I would spend a couple of hundred dollars buying a sewing machine and supplies to make this said tote. I also didn't consider the time I needed to learn how to sew. For a numbers person, I wasn't thinking straight because I would've lost time and money if I never used the sewing machine again after I made the tote.
Thankfully, I didn't stop sewing. Since making the tote, I've made numerous practical items and my return on investment has exceeded the money I spent on sewing supplies. I discovered my love of creating and tried other creative pursuits including fabric painting, beading, wire jewelry, and scrapbooking. During this time experimenting with various hobbies, I decided to make something to hang in my craft room.
Enter a creative challenge to myself. How many hobbies could I incorporate into one piece of artwork?
I knew I had to use fabric but what would be the theme? I decided to start sewing fabric scraps together to see where inspiration took me. I love to use fabric scraps because I can combine multiple prints together to create unique designs and the surprise element of the final product is a bonus.
I ended up with my fabric scraps sewn together ( picture on left ) and it looked like a skirt. If it doesn't, you need to use your imagination here. I turned over the raw edges on all sides and this is when it really started to look like a skirt especially after I gathered the top of the fabric to make that into the waist ( picture on right ).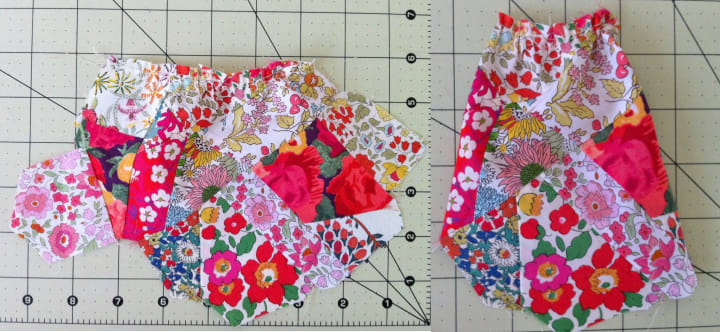 At this point, I thought why not make an entire summer dress because who doesn't love the feel of summer. But a dress wasn't enough. What else could I add to compliment this dress?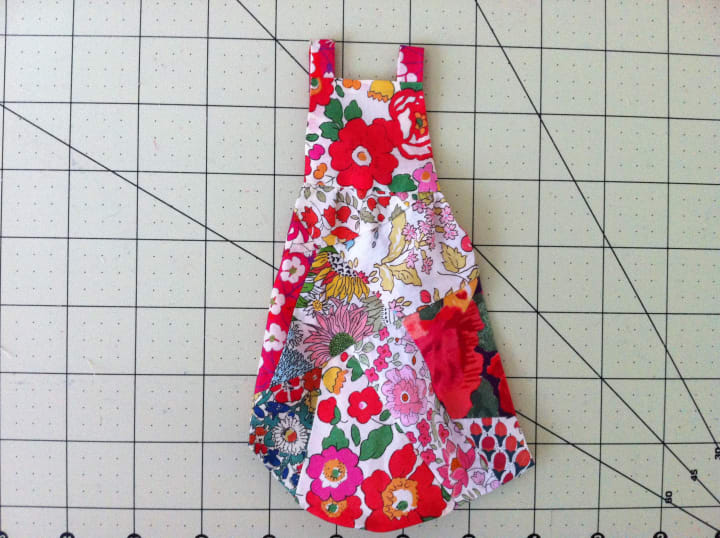 I had a paper cutting machine I bought for scrapbooking with the perfect cardstock and summer theme cartridge I used to cut flowers, butterflies, and a sunhat to add to my dress.
Since a tote bag started my creative journey I made a miniature one with ribbon handles.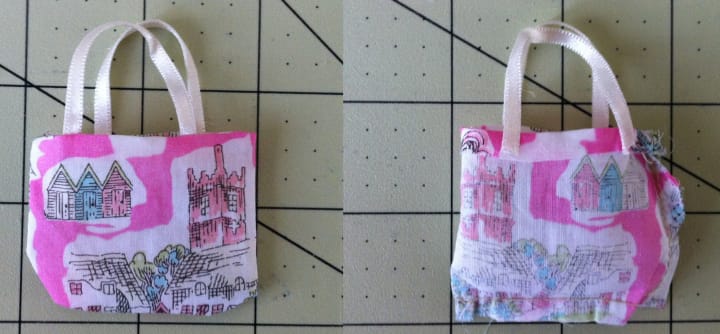 After the sundress and tote bag, I thought this could become a summer outfit. I found a wire jig in my wire jewelry supplies to construct a clothes hanger to showcase the dress as if it was ready to be worn.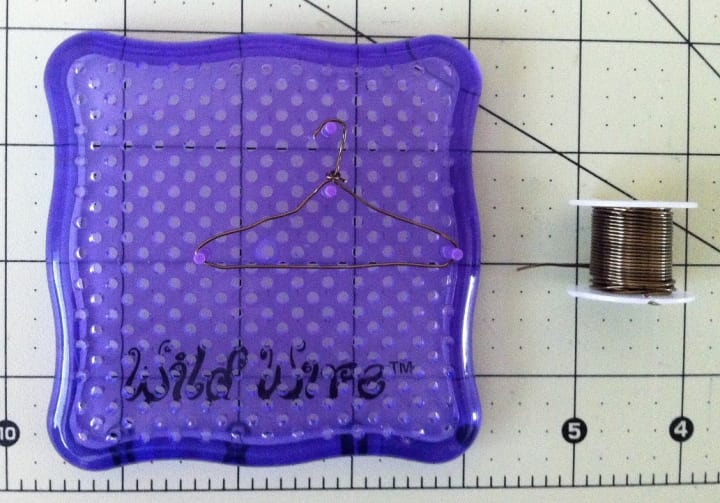 I completed the outfit with shoes I cut from a piece of scrap leather and I was done.
I didn't know where inspiration would take me by combining multiple hobbies into one artwork but I was thrilled with how this artwork turned out.
The story doesn't end here though.
How did I end up winning a contest when my original intention was just to have something to decorate my craft room?
Enter my love of Liberty fabric scraps. A seller I had previously purchased from was holding a scrap competition for customers to show off projects they had made with scraps. I entered their contest and ended up winning! My prize - Liberty fabric scraps. That was a very happy day...
To this day I can't believe I won the contest. Being an analytical person I never imagined I could create something others felt was prizeworthy.
If you're reading this and feel creative inspiration has struck don't stop. Follow your imagination and make it into a reality. If a numbers person like me can do it, you can amaze yourself at what you can create too. Start finding your own creative happiness today.
Thanks for reading and happy creating!
crafts
About the author
Sewist and fabric obsessed. Sharing my creative journey one story at a time. Blogging about my creations at www.madforfabric.com
Reader insights
Be the first to share your insights about this piece.
Add your insights