Mother's Day Gifts and Activities on a Budget
Spoil your mama and keep a hold of those pennies!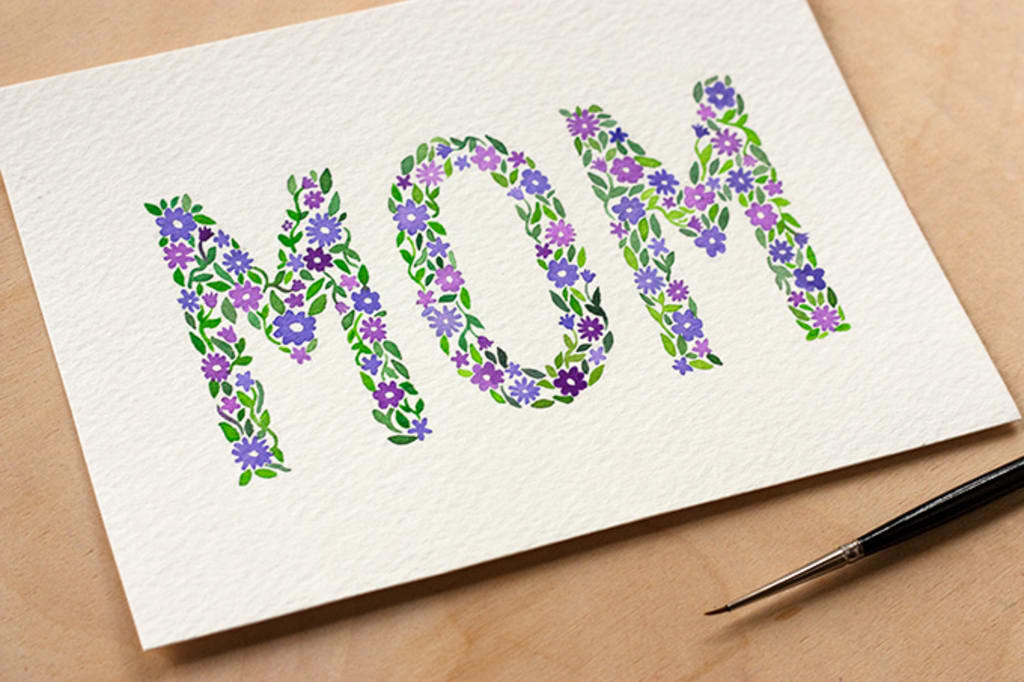 If you guys are anything like me, when January rolls around you are so broke you have to start rationing the tinned food in your cupboard to make sure you'll be able to eat for the foreseeable future.
Christmas is expensive, New Years? Also expensive…. throw in the fact that most work places shut between Xmas and New Years (if you get a Christmas bonus, believe me you are living the dream, being self-employed over the holidays fills me with dread).
Shortly after Christmas is my Dad's birthday, two days after is my boyfriend's… Then it's my eldest brother coming up a few days before Valentine's. In the UK, Mother's Day falls on Sunday, March 11 this year, so it is fast approaching. I am a big believer in celebrating my parents, they raised me, supported me, put up with my shit (I've had a lot of shit to put up with) and continue to be there for me everyday. I call my mother more than anyone else, aside from maybe my boyfriend. She is kind of my best friend in a weird way. I tell her everything, even things she definitely does not want to hear, and I have given her hell throughout my life. Over time I think of the shitty things I've done and how it must make her feel, I know that I need to spoil her when I can.
Here are a few of my favourites on Mother's Day, on a budget, that really make my mother (and I'm sure most of yours) smile.
The Homemade Card
This is my mother's FAVOURITE thing ever, I'm guilty of not doing it anymore, but my brother always does and he's a way better artist than me. If you're not an amazing drawer/painter, maybe make a collage out of magazine clippings of things she likes, or a photo of you and her, or your siblings… mount on some card with some sequins or dried flowers and VOILA! Art.
Visit her.
My mum doesn't live near me, so the physical act of traveling to see her is a gift in itself. Especially now I'm an adult and I work/travel a lot, live with my partner and generally have a busy lifestyle that doesn't allow much of a social life, let alone time to travel two hours out of London to visit my mother, so when I do she is always so excited to see me.
Coffee and Cake
One of my mum's favourite things is taking my Pug to a cafe. So much so that my dog now will not respond to anything except the word 'cafe' because he thinks this means he will get a treat. When we are in London or I am visiting in Hastings, I love to take her for a coffee at an independent hipster cafe.
Herbs and Spices
My mum loves to cook and a low budget but thoughtful gift is always to make a little bag with all her favourite natural herbs and spices, fresh basil and cinnamon sticks, turmeric, paprika, sunflower seeds and pine nuts. I put them all in a cute paper bag with a ribbon tying it together and it's the perfect gift.
Flowers and Plants
Probably the most obvious on the list is flowers, they are a slightly generic gift but all mum's love them. I've NEVER been given flowers, I hint this all the time, I love them and always think it's such a beautiful thing to be given. Actually, I'm lying, I got sent flowers once by a fan… I loved them.. thank you… but would have preferred them coming from my dear sweet boyfriend.
Dog Walk
If you don't have a dog then ignore this one… unless you can borrow someone else's dog! (If you don't like dogs I'm afraid I don't have any time or words for you.) Walking your dog can be incredibly therapeutic. I remember being in the park with my partner and our two dogs last summer, there was a group of dog parents standing around and one woman was with a friend who didn't have a dog. She turned to us all and said "Do you do this everyday?" It took me aback, of course we do! We have dogs, they need to be walked, we take them to the park or the marshes or down the canal every day… I've had a dog for so long I forget that other people don't go for walks in the park everyday. "It must be so good for your soul," the woman replied. It is. IT is SO good for my soul, even if its gross out I still get fresh air, it's time with my boyfriend or time to myself, I must admit I hate it when it's rainy and I have to walk them but other then that it's great. Other dog people are almost always polite and up for a chat, my mum LOVES walking my dogs, she really enjoys talking to people and being outside, so for me to want to go on a long walk with her and my dog would make her day. IT might make your mum's too!
Side note: if dog is not possible, just go for a walk! March is the beginning of spring and the perfect time for a nice long walk.
Bring the generations together.
If you are lucky enough to still have your grandma around, why not go with your mum to visit her, the past three Mother's Days, this is what I have done and will be doing again this year. I take my dogs and we walk and cook and I play the piano for them (which my grandma and grandpa both love), simple things are sometimes the best.
Photo Frames and Albums
All mums love photos, I've started getting really into having the best photos off my phone printed on proper photo paper and framing them in multi frames, I also have two polaroid cameras. I realised last year that there were no photos in my house, growing up we always had albums and frames everywhere, filled with memories, I want to start that tradition again. It's so easy to forget things when they are just stored on your phone and computer.
Cook for her.
I've recently started getting into cooking, much to my mum's delight, I often send her photos or recipes of things I've made or ask her for advice on how to make things. It is a real treat for her if I cook, she gets to feel pampered and also proud that she passed on some of her skills to me.
So, now you have a bunch of low budget ideas of how to spoil your mama, go make her feel like the queen she is, and thank her for bringing you into this world and raising you right!
how to
About the author
Born and Bred Londoner, Mother to baby Roman and my two pooches, Plant Eater, Yoga and Aerial Teacher + Learner, Music Maker... was once in Game Of Thrones, was once a Penthouse Pet, used to win awards for getting naked.
Reader insights
Be the first to share your insights about this piece.
Add your insights