Mining the Potential of Miniature Quilts
Kathie Ratcliffe creates gem-like art from bits of cloth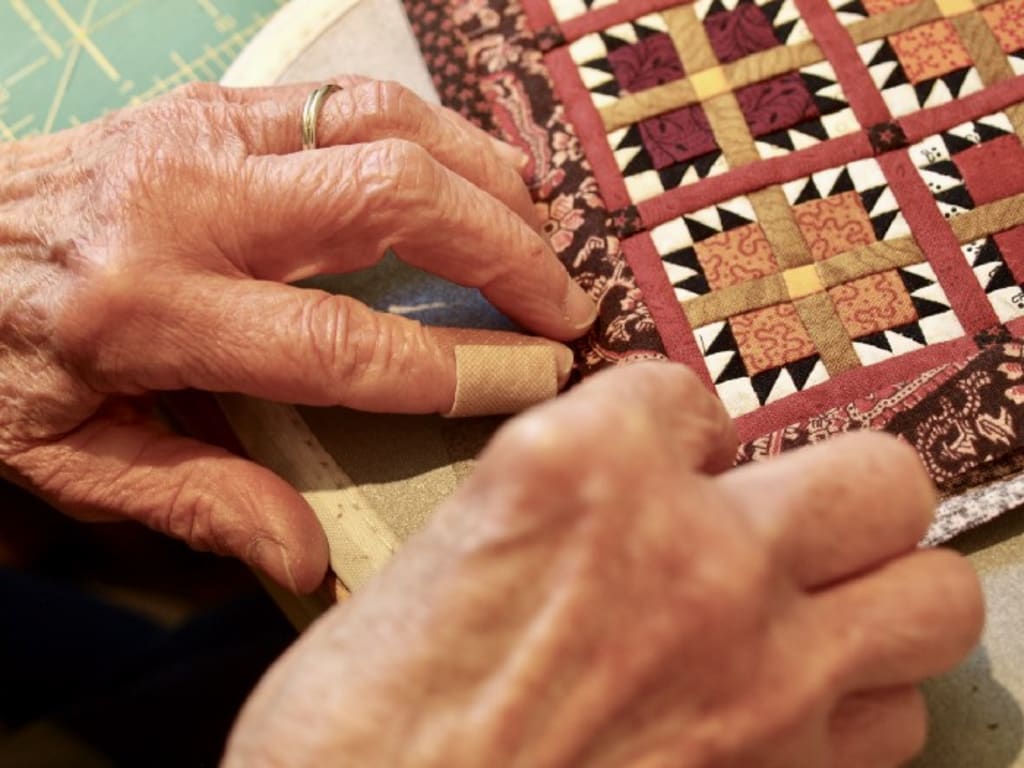 Kathie Ratcliffe with a quilt. Photo by author.
With an air of tranquility, the village in Virginia sprawls along the Catoctin Creek. To the west, the Blue Ridge Mountains rise. Less than fifty miles to the east, bureaucrats and powermongers elbow each other in Washington, DC. Yet Waterford exudes peace as if recalling its Quaker roots. Historic homes — brick, clapboard, stone, and log — string along the few streets in an array dating to the 1700s. Sprinkled among the houses nestle a one-room African American schoolhouse, a button-size grocery with sheep grazing out back, churches, and an old-fashioned post office. The entire village is a designated National Historic Landmark district. In the quiet of midday, the occasional tabby cat crosses the street unmolested.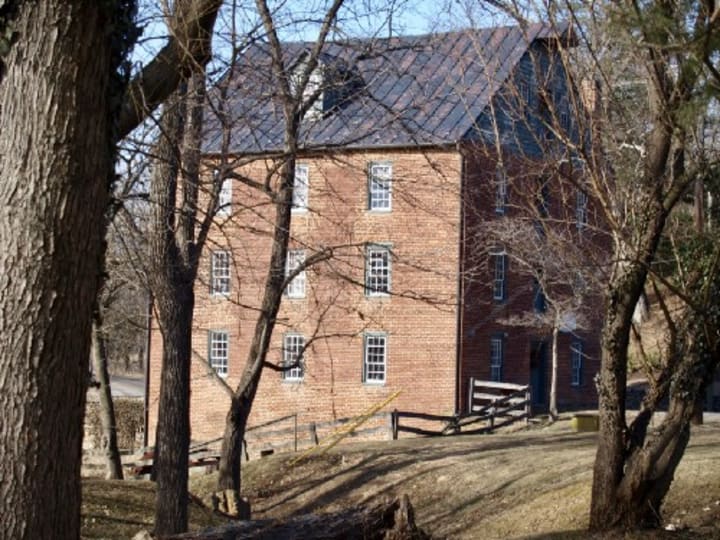 Few have the good fortune, as Kathie Ratcliffe has, to live in a place so synchronized with their work. Kathie is a world-class creator of miniature quilts. Her predominant style celebrates history and fits seamlessly into the Waterford esthetic.
The 1971 groundbreaking "Abstract Design in American Quilts" exhibit at Manhattan's Whitney Museum boldly acknowledged quilting as an art form and spurred Kathie, already a quilter, to experiment. For years, she pieced together bed-sized quilts, "all hand quilted…they took so long." But then, twenty-three years ago, Kathie went small. She switched to miniature quilts. By going small, Kathie gained the pleasure of designing and completing more quilts than if she'd stayed with the larger sizes.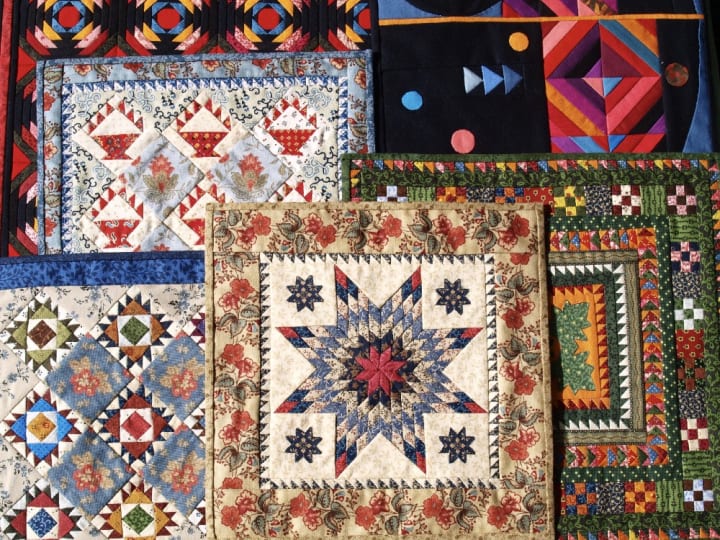 "I piece quilts in miniature form, inspired by antique originals. My work emphasizes the 'art' of the quilt and the great blaze of color and graphic design of the 1800s era of 'American Fancy,'" says Kathie. "With quilts at miniature scale, the eye sees the picture in one glance, and the artistic impact is thus immediate and strong."
On a visit with Kathie, she pats a diminutive quilt, smooths out her kaleidoscopic work, and squares up its corners. Gliding from room to room in her home, she pulls out tiny quilt after tiny quilt while pointing to other jewel-like ones hung on the wall. Today, she's framing her latest creations for an upcoming event. As with all her endeavors, the soft-spoken woman goes about her framing with the care and precision of an aeronautical engineer. That hallmark of the serious seamstress, the "stash" of leftover and not-yet-used fabric — taking over guest bedrooms, formal dining rooms, or hall closets — is missing. Miniature quilts generate a miniature stash and Kathie has stowed hers out of sight. A corner in a bedroom houses few items, none of them complex or exotic. A Viking sewing machine, iron, wall cabinet, hand tools, and a seat by a window meet all the needs of her Nine Patch Studio workshop.
Her quilts are usually eight inches square in size, with no dimension larger than thirteen inches The smallest ones, at four inches across, fit easily into the palm of your hand. Many of these exquisite quilts springboard off 19th century American patterns. While favorites such as Tumbling Blocks, Courthouse Square, Cake Stand, and Log Cabin are jumping off places, other less well-known themes show up. An 1820's Naval flag from New York's Lake Champlain region inspired a handsome brown and white American eagle quilt.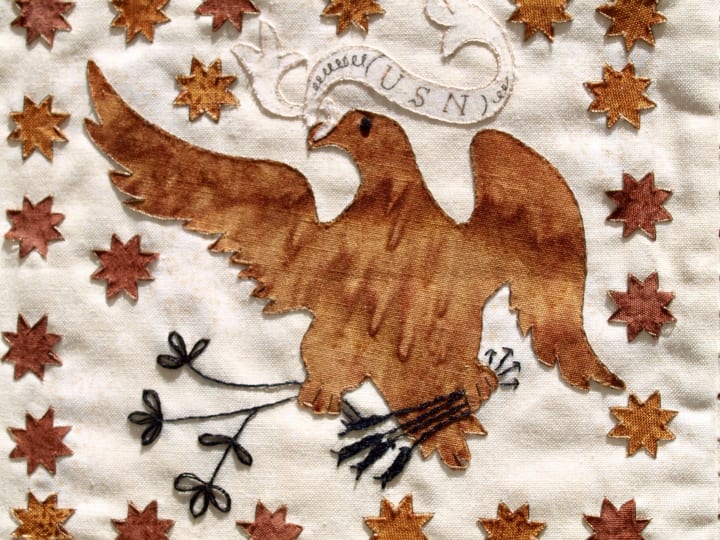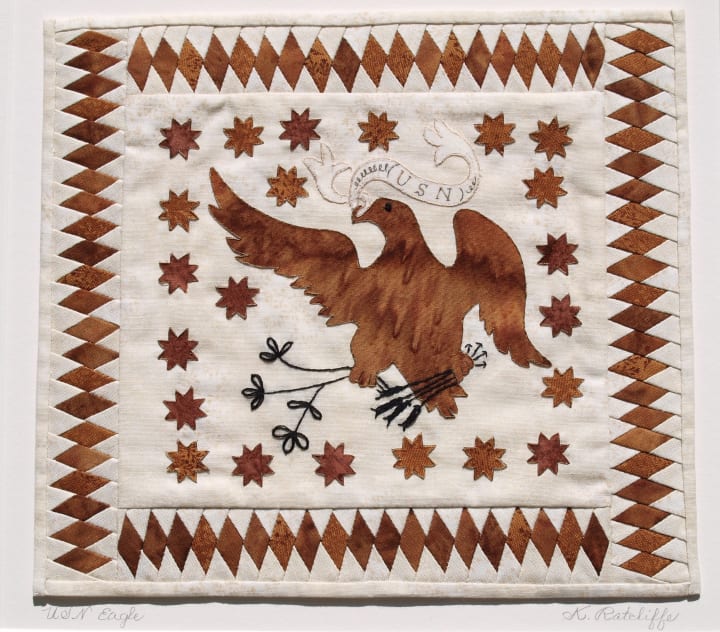 Kathie also likes to make contemporary abstract quilts. "It's fun to switch back and forth." She believes changing up time periods enriches her artistry. "My new patterns incorporate abstract design elements of modern art. Some are quiet and elegant. Others use quilt motifs in imaginative ways, with a contemporary twist."
These are also miniatures, sometimes rectangular in shape. Her latest contemporary quilt features "starburst circles." Done mostly in blues and reds, touches of gold-colored fabric add "pop and give movement."
After settling on a design, Kathie hand makes the patterns used to cut out the fabric pieces. The smallest shapes in her quilts, when complete, measure a mere one-fourth of an inch in size. Examples of these can be seen in her saw tooth edgings. All Kathie Ratcliffe's quilts are made with a sewing machine. Occasionally she embellishes them with hand embroidery or applique. Kathie's hand stitches are small and tidy enough to make a heart surgeon proud. The fabric is "all cotton, good quality" and must be "tightly woven" to hold up to the quilting process. Reproduction antique prints make their way into her historically inspired quilts. The colors of these fabrics harken back to the original shades of the 1800's. When finished, the small quilts are each matted and framed, ready to liven up a home or office.
Kathie Ratcliffe sells her miniature quilts online through her Nine Patch Studio. She also sells them at juried artisan shows across the Mid-Atlantic region, including the Waterford Fair. Held each October, the Waterford Fair showcases historic and artisan crafts. One of the most popular East Coast fairs, thousands saunter through the old village.
From time to time, Kathie opens her home as part of the local artist studio tours. Visiting the Ratcliffe home carries the visual wallop of a memorable art gallery or museum tour. Her 1888 house gives a nostalgic setting for her quilt displays. No one would be surprised to hear the sound of hoof beats coming through the screen door from the street.
Over forty years ago, Kathie helped start the Waterford Quilters Guild. The guild, open to local quilters of all skill levels, preserves and promotes quilting. Kathie's Nine Patch Studio website in addition to displaying and making her miniature quilts available for sale, includes resources for those interested in learning more about quilting.
Kathie Ratcliffe owns a firm place in the quilting world. It's not outlandish to expect her tiny treasures to be a future museum display, exemplars of the beauty in American quilting.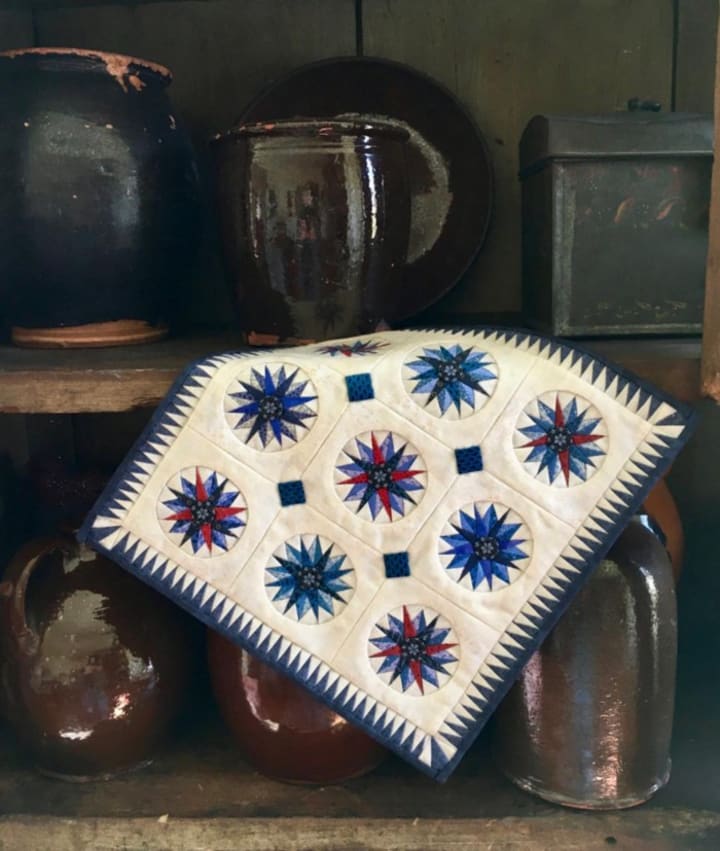 About the Creator
Diane Helentjaris uncovers the overlooked. Her latest book Diaspora is a poetry chapbook of the aftermath of immigration. www.dianehelentjaris.com
Reader insights
Be the first to share your insights about this piece.
Add your insights