Make Your Kids Bedroom the Best Place to Relax and Play
Kids Bedroom Setup Ideas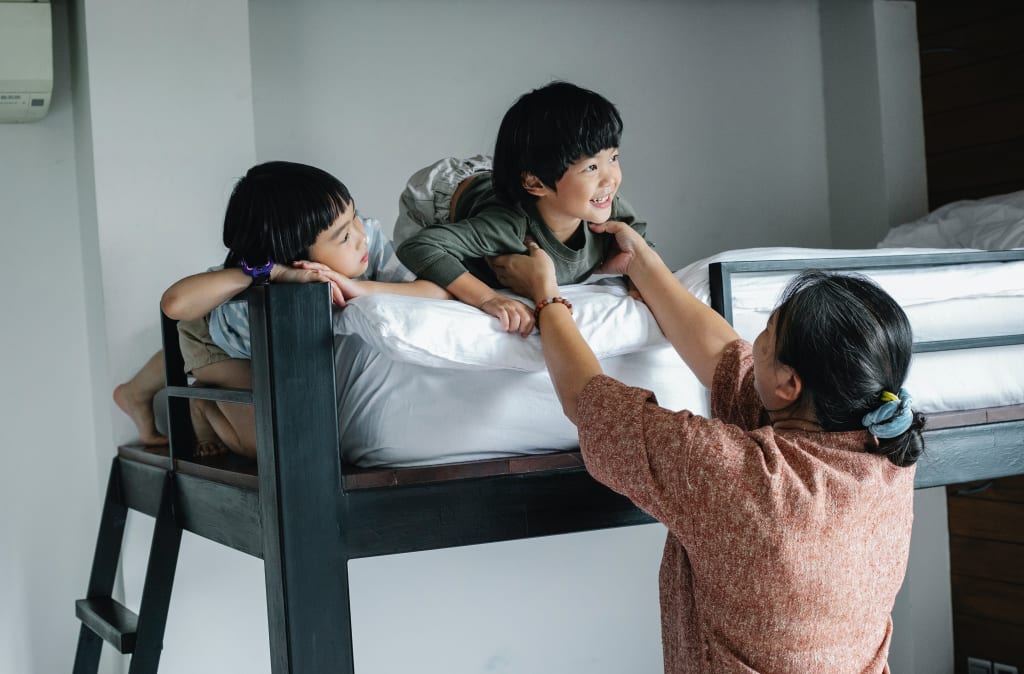 Kids bedroom setup ideas can be found in different sources. Most of the times, parents find it difficult to choose the perfect design, color, and theme for their kids' room. It is important that you should find a good idea and then consider implementing them for the benefit of your child.
Children Bedroom Setup ideas
1. A good way to start is by getting the basic furniture. You can start with the bed set, which includes the twin-size bed, a full-sized bed, and dressers. As the sizes of the beds are different, it is advisable that you choose the one that provides more storage space. This way, you can also provide your kid's room a nice, organized look. For instance, if your child has his or her own playroom set, it is advisable that you get the same set in the bedroom as this will give the room a more organized and tidy look.
2. Other furniture which you can consider for your kids bedroom set is chests of drawers and dressers. These can be useful storage spaces for toys and other stuff that your kids would love to play with. Chests of drawers can also help organize the room. In addition, furnishing the kids bedroom with chest of drawers and dressers can also add some class to the room. This is especially so if your kids have their own playroom set.
3. Another great furniture idea for your kids is toddler beds. These are best suited for younger kids who need support while sleeping. Toddler beds are generally sturdy and strong. Aside from the fact that they give support to your kid, they can also be used as study areas for your kids or even a place where you can lay down to watch television.
4. The standard height of the beds for kids is different than the adult beds. However, it doesn't matter because most kids bedroom sets are designed according to the age of your kids. So, you can choose toddler beds which come with a lower elevation if you have smaller kids.
5. A good bed set for kids should also have cabinets underneath the drawers for additional storage. Some kids beds have cupboards under the drawers. It all depends on the needs of your child. The quality of the bed as well as the design of the bed set matters most. It's very important that your kids set is built well so it won't fall apart soon after your kids use it.
6. You can also spice up the look of your kids playroom by using lamps and other lighting fixtures inside the room. This will create a more magical ambiance for your kids. Kids like to play in dark places so the use of proper lights can help them do so. The brightness of the lights will also make their little face brighter as they sleep.
7. You can also buy a kids bedroom set with cupboards as the footboard. Some of the footboards also have cupboards underneath, where you can put your stuff. You can also add shelves to keep their books and toys. Before buying a kids bedroom furniture set, you have to consider a lot of things like the material the furniture is made of, the size of the room, the design of the furniture, and the space in the room etc. These are the factors which will help you make the right choice of furnishing your kids' room.
8. Once you have chosen the furniture pieces, you have to decide about the color and the pattern of the furniture that you want to buy. It is important because you don't want the kids to be bored in their room. You can also consider getting bunk beds for your kids as there are some great kids bed sets available nowadays. You can also use the space for play purpose.
9. You can also get matching play tables and toy boxes for your kids bedroom. A toy box is one of the best pieces of kids furniture that can provide play space for your kids. These play tables can also have different toys for your kids. You can find a lot of great wooden play tables in any home stores.
Conclusion
Once you are done shopping, the next step is to sit with your kids and plan everything about the kids bedroom set that you have bought. There should be proper lighting in the room, the appropriate height of the chairs, cupboards that should be placed in the proper place, and all these must be decided before you start setting up the room. You have to make sure that your kids are safe when they are playing inside the room so the safety of your kids should be the most important thing in your mind when you are planning a kids bedroom setup. Now, you can easily find some kids bedroom set for your kids at the local store or shop online.