Make the Most of Spring with Seasonal Fun!
Get out and about this Spring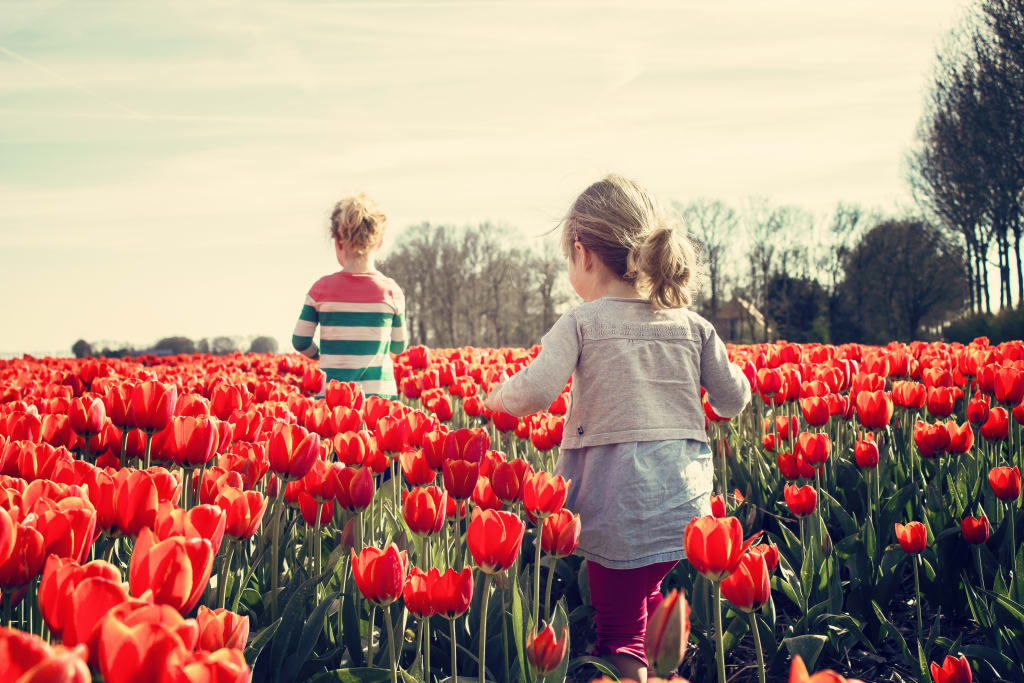 Spring has sprung, and this year, we are all looking for fun ways to safely enjoy the sunshine, flowers, and joys of spring. After a long, difficult year of staying inside and feeling uncertain about what is safe, getting out safely for some springtime fun seems more important than ever before.
However, many people who didn't enjoy the reveries of spring as much in years past are now wondering how exactly to enjoy spring in 2021. No worries! There are so many great ways to get out and make the most of nice weather and longer days, and to help you out, this article features an entire list of the best ways to get into the spring spirit! Browse through the suggestions and go spring into fun!
Get Your Nets and Go Find Some Butterflies
When was the last time you felt the joys of chasing butterflies around a garden? Butterfly-hunting doesn't have to be just for kids! Get outside to local parks, trails, or even your own backyard and get on the lookout for some of these beautiful, winged bugs exploring the world fresh from their cocoons. Don't know where to start? No worries. Michigan Bulb compiled a map of the best states for butterflies, featuring lists of different varieties of butterflies that you might find across the country.
Have a Picnic!
After a year's worth of bringing food to the couch or picking up takeout to devour in the car, what sounds better than a scenic meal enjoyed at a local park. You can choose to make your picnic as casual or fancy as you choose, opting for PB&Js and juice boxes or picking up a baguette and some jams and cheese for a charcuterie in the city green. Or, if you're a seasoned picnic pro looking for some new recipes to pack up, check out some picnic-friendly recipe collections like this one from Delish!
Get Artsy!
With budding flowers and bright green grass, spring is a beautiful season. Why not take a shot at capturing that beauty through your own arts and crafts projects? Little kids can make their own canvas with some chalk, you can bring some watercolors and a canvas to the nearby state park, or even grab some colored pencils and head down to an outdoor cafe for some socially-distanced people sketching. Don't worry, the art doesn't have to be good. Just think about how nice it will be to put down your phone and pick up a paintbrush instead.
Get Planting
Regardless of whether you have space for a garden or only room for potting some herbs by your windowsill, see how green your thumbs are this spring. With so many internet guides at our fingertips on how to keep different plants alive in different climates, it's easier than ever to try your hand at gardening. Or, if you don't want to take on the long-term commitment of keeping your own plants alive, consider volunteering at a local community garden that can beautify your city while cultivating produce to combat food insecurity. Check out this article on how to find a local community garden.
Get Moving
Whether you walk, run, bike, or even roller skate, get outside and get moving. And this spring, hopefully, you can expand the place you explore beyond the confines of a neighborhood loop that you've been making your way through all year. Check out the closest national park for a long hike or try biking along a boardwalk. Get creative and enjoy the endorphins of some spring exercise.
There are so many fun ways to enjoy spring safely, so make the most of it with these activities and more!