Looking For The Sunbrella Patio Furniture? Here Are Some Of The Pros And Cons Of Sunbrella Material
Looking For The Sunbrella Patio Furniture?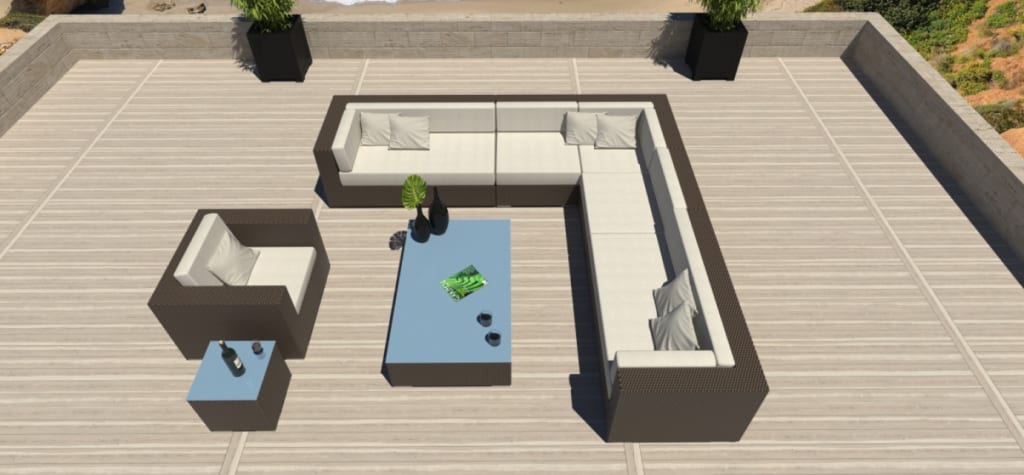 Patio furniture which is also known as garden or outdoor furniture, is especially designed for outdoor comfort. Furniture such as tables, chairs, sofas, couches, dining sets, lounge chairs and swivel chairs are kept outdoors and they are designed using materials that are able to withstand the sun , rain or other environmental situations. When you want to spend some time outdoors, reading a book along or sipping a coffee, patio furniture gives comfort and you can relax there all day long. Even spending some time with family , friends or to entertain guests and also kids can play there all day long.
When designed in the right manner. Your patio can be your exclusive getaway way from the hustling bustling of the town. You can mix- match the furniture according to your idea and and make it a perfect place to relax. It feels very soothing enjoying the sunrise and sunset with the family, brunching and dining, playing games and a pool bath makes a perfect weekend. While buying patio furniture, shapes and size should be taken into consideration according to the space area of your garden, verandah or a passage.
What materials are ideal for your patio furniture?
As the patio is an outdoor area of the house, while buying furniture its material and fabric should be taken care of due to atmospheric changes. Materials like teak, eucalyptus and cedar, Metals like aluminium, steel and wrought iron and others like wicker patio furniture and sunbrella patio furniture.
At present, sunbrella material is the most used for patio furniture as it is water resistant and sun resistant. It is widely used as it can be easily washed engineered with stain and dust free fabric. This fabric possesses high durability and is mold and fade resistant which is the most convenient for outdoors. One should buy sunbrella patio furniture according to their environmental convenience, keeping in mind the effect of sun, wind and water.
Sunbrella fabrics are made of dyed-acrylic, they are dyed to the core of the fabric so that they will not fade for a longer period of time even in the exposure of the sun. Sunbrella fabric seems to be distinctive as it blocks the utmost amount of ultraviolet rays of the sun and prevents it from damage.
Sunbrella Patio furniture keeps you worry free as there's no stress about its maintenance as it's contemporary though traditional , classic, of premium quality , long lasting and resistant to environmental changes. You can shop for sunbrella furniture for worry free outdoor living.
Sunbrella materials can not only be used outdoors but indoors too, it can be used for curtains and cushions for worry free living as no stress of getting stained due to childrens and pets rambling to and fro in the house. The fabric is convenient for washing, you just need to pull out the cover from cushions and curtain rods, can use washing machines and finally dry it out and your job is done.
Some additional tips
You can also get creative with your patio furniture set by mix- matching with your interior decor. You can choose design by surfing the internet and even can get customization done, for an elegant look of the patio. Sunbrella would go best with bright colors as if you don't want to change your furniture sets every couple of years.
Before shopping for patio furniture, make sure you take a seat before buying it . Patio is likely to use during weekends and especially in warmer months, so choose the sets which are cosy and cause very low maintenance. If you are looking for the patio sets such as sofas, dining sets, lounge chairs, swivel chairs and many more, you can refer to shop4patio, it has amazing products with a variety of collections and choices in colors and designs. They have uploaded a few pictures of their art work.
Reader insights
Be the first to share your insights about this piece.
Add your insights