Living in a Crafter's Paradise
Cutting and pasting my way to community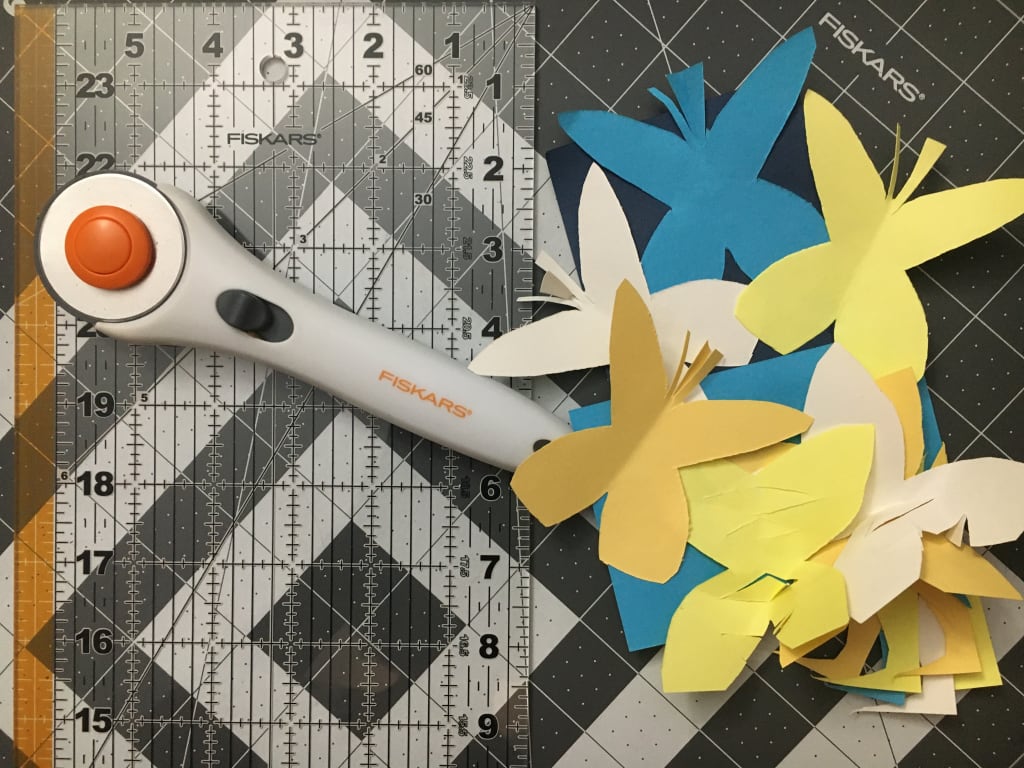 Tools of my trade
I am a multimedia artist. Because why do one craft, when you can do all the crafts? My art has grown out of the long-held love of all things artistic. Let's start with a background on the young artist from when she was little. I grew up with creative parents who encouraged, indulged, and participated in all my creative endeavors. My father is a photographer, sketch artist, and go-to handyman. (He made a wooden carrying case for my rock collection when I was 11 and taught me watercolor and drawing). My mother is a writer, painter, seamstress, and all-around crafter. We made Christmas ornaments together when I was 13 and we still hang those ornaments on the tree every year. This was also the year we started making jewelry together, taking exciting trips to Michael's and Joann Fabrics to search for findings, beads, and charms. (Or to find fabric for one of the many dresses she made me, including my prom dress). If that wasn't enough, we traveled down to Office Depot where she bought a set of business cards to help me launch my first foray into entrepreneurship. My best friend and I had started to make hand stamped stationery and chocolates, which we took to school and sold to classmates. And so it began.
Whether I am cutting flowers from my garden to press, clipping magazines to make a collage. snipping string to bead my way to beautiful necklaces, or turning old clothes into new fashions, you can call me Edward Scissorhands. And if you don't know that reference, I've probably been making crafts since before you were born. In fact, I may not have been born with a silver spoon in my mouth, but I might well have been born with silver scissors in my hand. I was made for this like a copy cut from my parents and pasted on to a paper doll.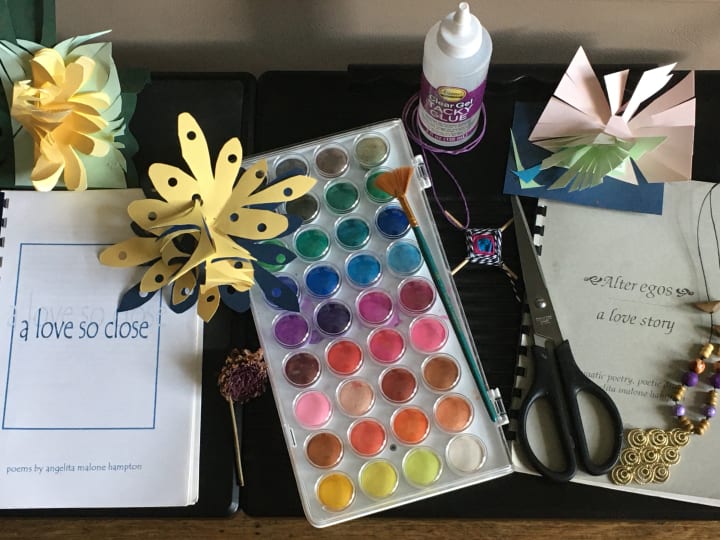 When I started making paper crafts into little popups, I was watching Hulu, looking for something to do with my hands. I just started cutting, imagining childhood snowflakes. I didn't think about what the piece would be, I just let my hands be free. I would turn the scissors this way in that, cutting holes and trimming corners until voila, a craft is born. The process of making is as meaningful as the finished product. Like a journey of discovery, I like to see the phases of my art, with each phase beautiful and whole, as I add more and take away a bucket full of joy.
Art was passed down to me like a heritage. I pass it on because art is meant to be shared. Recently I saw again, the power of art to create community. While being featured in my first art show, I watched the array of people come together to support the Art and Activism Exhibit at Gallery 924 in my hometown Indy. (And I spoke with the two amazing souls who purchased my pieces. Now we're Facebook friends.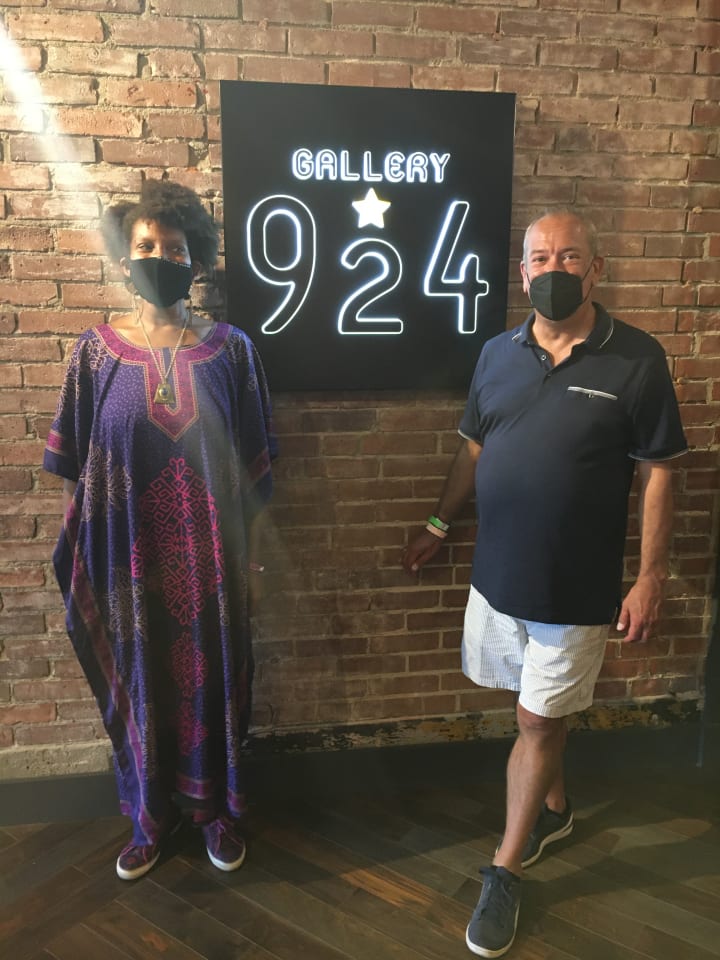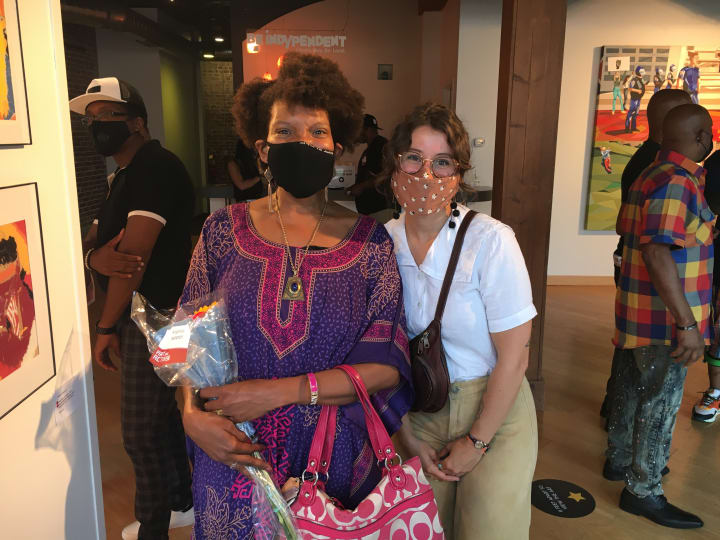 I love to share joy. there are many ways I like to spread happiness but none more than creating something beautiful for someone else. I did not just make art, I create joy.
The next day, still high from the excitement of the gallery, and the amazing turn out of art lovers, I attended an art swap. community members had donated a room full of every art supply imaginable, to share, swap, and start creating more. I happily went in with my box of donations and happily left with a box full of new supplies. I got home, snapped and posted my photos, encouraging my friends to be a part of this great community event.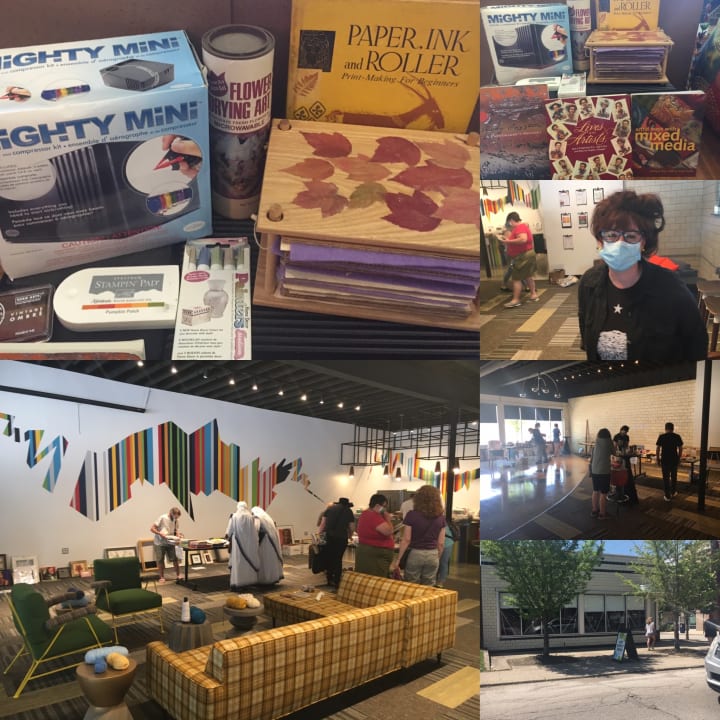 Growing in popularity, the art of "making," has extended in all methods, and reaches more people all the time. I totally "geeked" out, watching Hulu's Making It, where crafters from across the country, cut and paste their way to friendships that glued them together. Making art is an act that connects us to others.
This is the call to action: Ready?
Make art and make yourself happy.
Craft your way to community.
Follow your heart, head, or hands and have a blast!
Here are a few tips to add fuel to your creative fire:
-use your paper scraps to create abstract picture puzzles
-add coloring pages to collages
-get back to being a kid. cut loose and try a new craft
-check out your local thrift store to find amazing deals on art supplies and expand your treasure trove of possibilities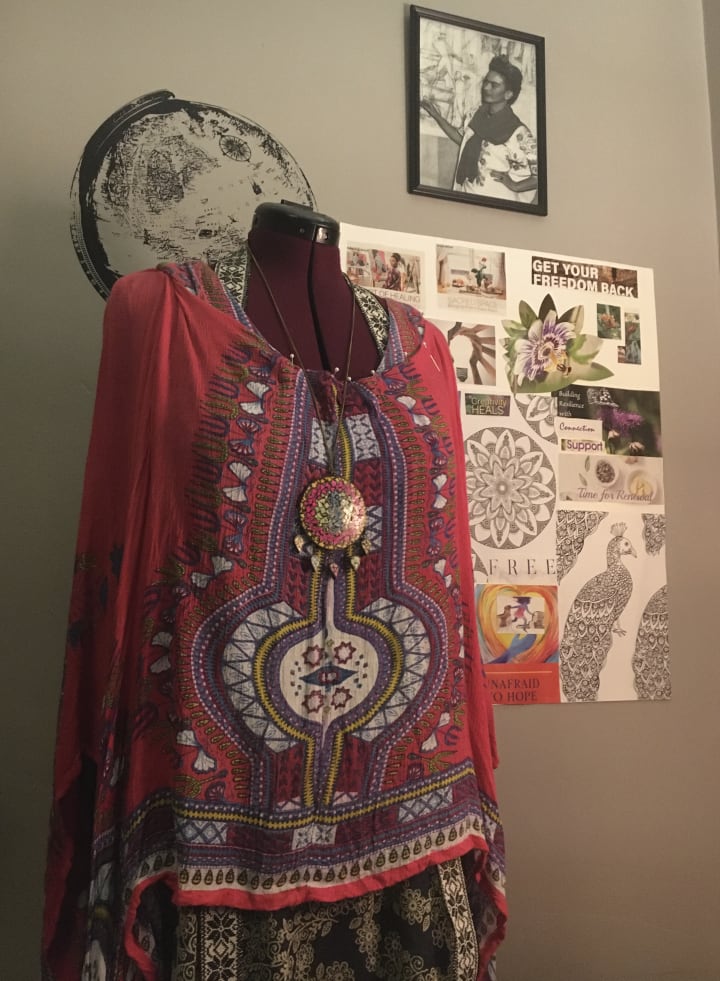 For little musical inspiration on your crafting journey, listen to Stevie Wonder's "Pastime Paradise."
My "Pastime Paradise," is crafting beauty to share with and build my community. Art can change the world. I hold on to the idea that art that makes people think and see in a new way, can make a real difference. I craft for change.
And because I love the crafting and re-crafting of music, you can hear a cool Coolio remix. Check out this cut…..
Now after all the years and all the crafts, I am working towards becoming a professional full-time artist. What a joy that would be. It's time for me to stop putting off what I am called to do, and cut to the chase. I have high hopes that my new business venture, Collective Liberation Arts, will bring communities together and create change.