Know-How Hiring Handyman Services Can Make Your Life Easier
Know the significance of hiring certified, experienced, and professional handyman contractors to make your living space appealing and enriching.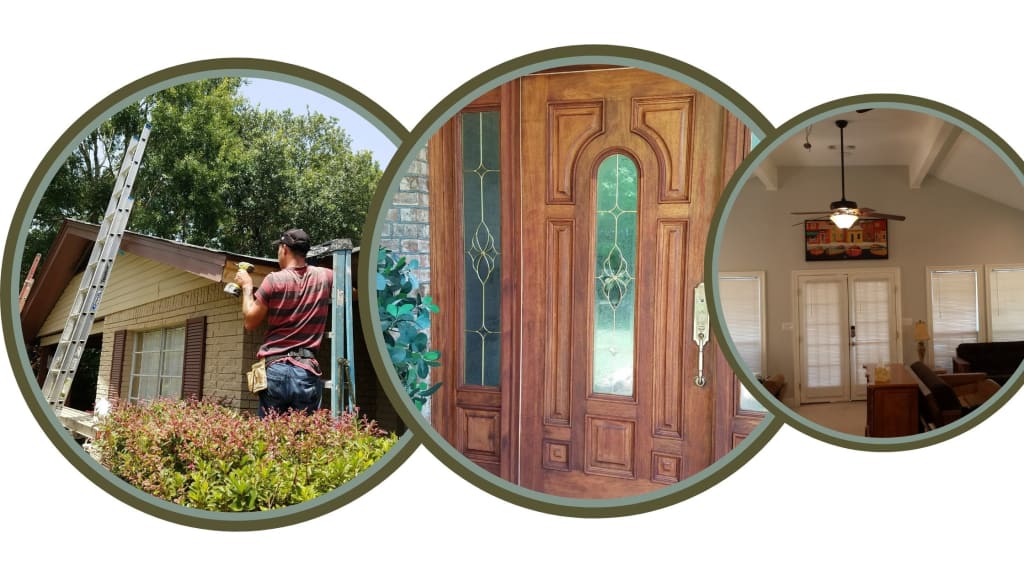 Are you one of those house owners who love their home but don't have enough time to care for the repair jobs that continuously pop up around the house? In such situations, hiring handyman services can prove helpful as they can help the house owners tackle the maintenance jobs quickly. Further, these professionals have a broad range of skills like carpentry, plumbing, and more, so one can get multiple jobs done at once.
And for the people who are unsure whether they should hire handyman professional services or not, they can check out the details below to find out how these professionals make the house owners' life easier.
How Can Hiring Services From the Handyman be Helpful?
1) Assistance with Plumbing Fixes
For installing a new fixture or repairing a small leak, a handyman can be helpful as they have all the basic plumbing skills and offer the services at an affordable price compared to the specialized plumber. So, this is why reaching out to the handyman is considered a good idea, especially for minor plumbing issues.
2) TV Mounting
Like a fine piece of art, TV is heavy and expensive to replace. In such situations, it becomes essential that people get the TV mounted on the wall properly by seeking help from a professional. And in such cases, reaching out to handyman contractors can be beneficial as they will securely mount the TV in just a few minutes.
3) Painting Jobs
For house owners who require quick painting services for an individual room or multiple rooms, they can quickly contact a handyman for the painting services and save their time and costs, especially in situations when the space is small and doesn't require a professional painter.
4) Minor Repairs
For cracking doors to a fixture that fails to fit properly or gaps in the windows, a handyman can prove to be handy as they have the required skills to fix the minor issues around the house. So, for the house owners who have failed to resolve the minor issue for years, then one can consider fixing this issue quickly by hiring these professionals.
5) Assistance with Wall Hangings
For the house owners who have recently purchased a new painting and have no clue how to hang the painting, getting help from the handyman can prove beneficial. A handyman can help the house owners to find the best place to hang the heavy mirrors, artwork, and more. Moreover, these professionals can help install the piece with much precision so it can be anchored safely.
After reading the above information, one could agree that hiring a quality handyman can complete all the repair jobs in time without any backlog of unfinished repairs. So, if one hires the right professional, one can make their life a lot easier and quickly fix the issues in a timely and affordable manner.
The term "Handyman" covers the extensive range of professional services such as plumbing, electricity, renovations, room addition, carpentry, construction service, etc. Although you are well aware of their services, big-name, and reviews, it is also equally important to verify the type of service they offer, how they are prepared, and how capable they can do this task. However, you can verify the above-listed services.
Bottom Line
Finding the best handyman professional services can be challenging, but if one performs proper research and reads the reviews carefully, one can easily find the best team of professionals. However, for the house owners looking for handyman services in Waveland or Gulfport, one can consider contacting Larry Gerard Inc. to hire the best team of professionals and quickly improve the condition of their house.
With them, you can have the best home improvement, renovations, and handyman services at your door in a very less waiting time.
how to
About the author
Get an excellent and professional service of residential and commercial home improvement and construction at Larry Gerard Inc. We are proudly offering home improvement and handyman services in Mississippi.
Reader insights
Be the first to share your insights about this piece.
Add your insights