Every time I go to a bookstore, I will do one thing — looking for magazines about Japanese stationery — and I always look at the Top 10 Stationery. The innovation in such a small item interested me every time I look at them.
I often wonder how they come up with such solutions for those particular, often omitted problems in our daily lives. That is what I am going to talk about why I love Japanese stationery. (and you will, too!)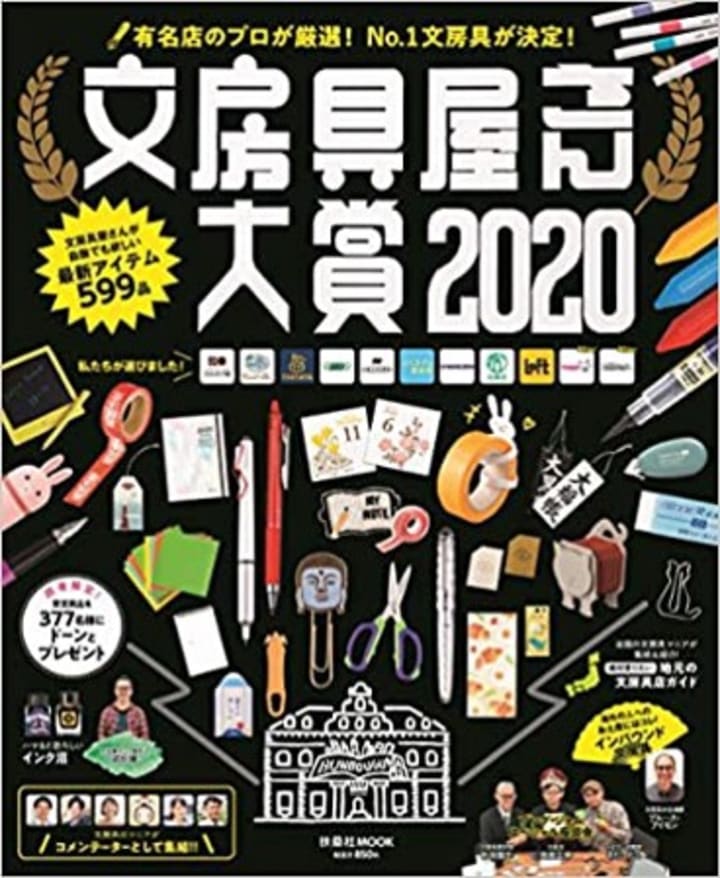 Why is Japanese Stationery — Bunbōgu (文房具) special?
Bunbōgu has a reputation for quality, innovation, and thoughtful design. This is because Japanese customers are demanding quality, and manufacturers respond accordingly. You can find the same demand in all parts of the Japanese people's life.
Artisan — Shokunin (職人)
Dedicated teams of engineers and artisans examine the most insignificant details to make practical, engaging, and trustworthy products. Even everyday note-taking paper and pencil are usually well made. Putting Craftsmanship in stationery is what causes Bunbōgu to so unique.
Japanese Craftsmanship — Shokunin-Waza (職人技)
Shokunin-Waza is a "lifestyle" for artisans who continue faithfully making their traditional crafts while devoting themselves to enhancing their skills.
Nowadays, many traditional crafts are maintained, with the ultimate quality that makes the design and product last so long. Some of them are transformed and become innovations.
Writing tools, for everyone, is a part of daily life. You do not need to spend a lot to experience what is Shokunin-Waza. Instead, it is remarkable even if you purchase the cheapest item like an eraser can help you understand. Do you know an eraser in Japan causes less abrasion on paper and produces less dust? (A special polymer material makes it by Pentel.)
A Focus on Writing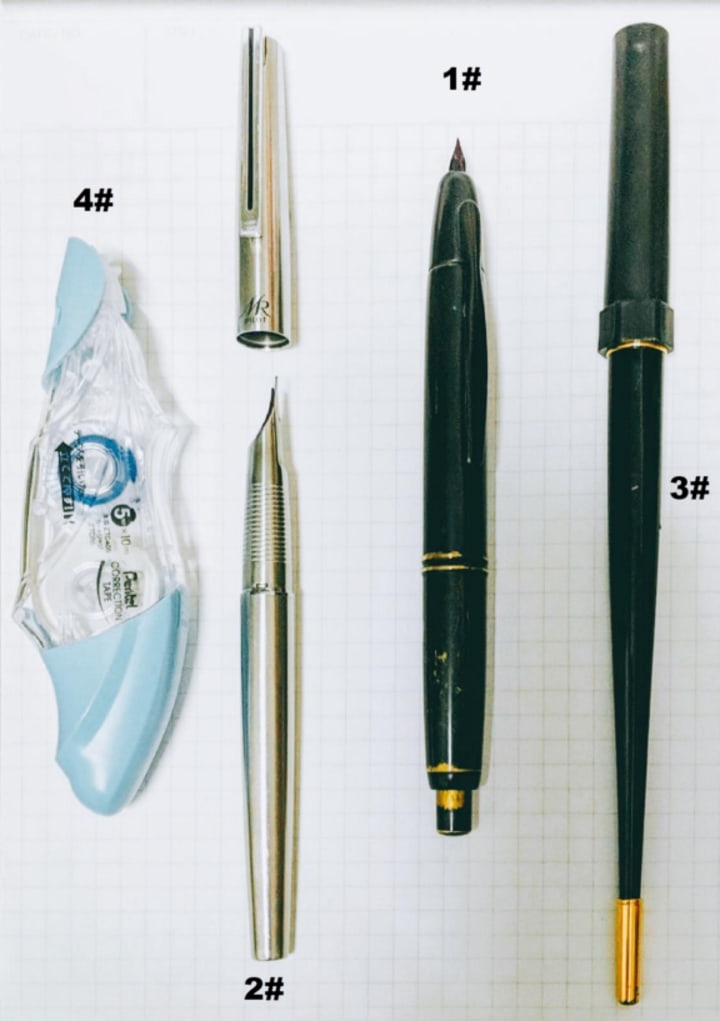 In Japanese, a fountain pen is called — Man'nenhitsu (万年筆) — 10,000 years pen. It doesn't mean 10,000 years but a very long time. Japanese people will give someone a fountain pen as a gift because it represents a long-lasting relationship (friendship, romance, or family).
There are too many items I want to share with you, but if I need to choose, I will focus on writing instruments. I don't use a ballpen anymore since I started using a fountain pen. The whole writing experience is so offhand that inks will flow out without applying any pressure.
1# Pilot Vanishing Point Fountain Pen — Black Matte
Have you seen a retractable fountain pen before? Only a few companies rarely produce a few models. (LAMY, Pilot, and Platinum).
My favorite one is Pilot Capless (Pilot Vanishing Point), a friend present before leaving Hong Kong. I later found out the nib was made by a special alloy (limited to the old edition). This rare alloy nib provides the best writing experience.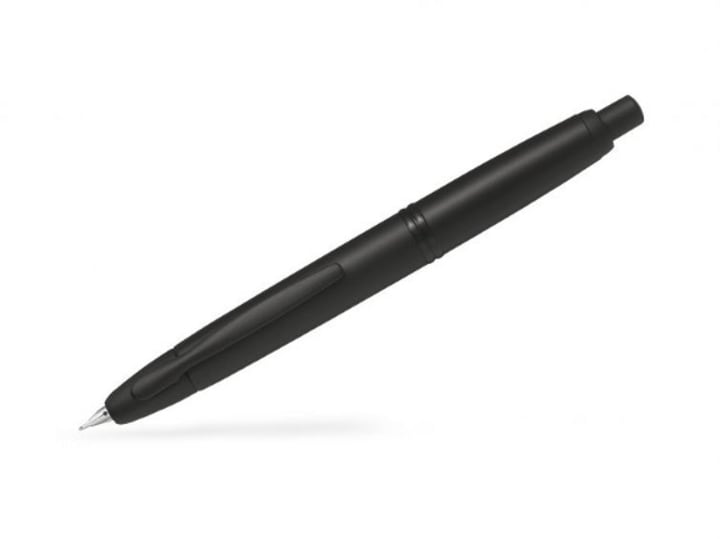 In 1963, Pilot's engineers created many new products to celebrate the Summer Tokyo Olympics Games. The Pilot Capless fountain pen was their most outstanding achievement among all items. This design combines the convenience of the most hassle-free fountain pen in the world with the push of a button. That is the reason it was popular in Japan among news reporters.
Pilot Capless is my first fountain pen. Intuitively, I can open it single-handed while keeping the smooth writing experience. Therefore I use this pen as a ballpen substitute. I hold this precious and most frequently-used pen with me anywhere I go.
2# Pilot Murex Stainless Steel Fountain Pen (1977 Long Murex)
The Pilot Murex is a fountain pen model produced in the '70s and early '80s only. The pilot discontinued the production of Murex for a while now. It is pronounced in Japanese, "MYU-REX."
It is another present from a friend as he knew I kept a fountain pen with me. This second Pilot is another luxury piece that is only sold in Japan. I knew it was a vintage pen but do not know how rare this one was. Pilot Murex was crafted by a single piece of stainless steel, including the nib.
This pen has tiny date stamps on the barrel under the cap, consisting of an H (for Pilot's plant in Hiratsuka) with 3 or 4 digits. Mine is <F> H278, meaning it was made in February 1978. F means fine.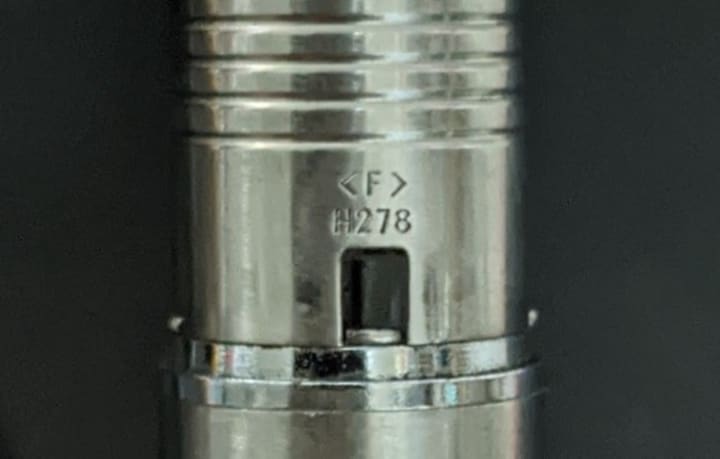 Murex is no ordinary pen.
As it has the same durability as a surgical knife (in fact, they are made of the same material), this is the ultimate modern fountain pen infused with Japanese craftsmanship.
You can bring this pen anywhere with you without special care. It is so tough which you can place it in your pants. It makes it the most reliable traveling companion. The only one shortcoming I noticed is the hardness of the nib. It is too hard to adjust the thickness of the writing rigid and unlike other fountain pens.
3# Platinum DP-1000AN
DP-1000 is the model of "Desktop Pen," which initially comes with a stand on the table. As you can see from my photo, it is longer than an ordinary one. You will understand why if you write about it once. The pen's weight is carefully crafted and balanced so that DP-1000 is at the perfect angle with the user's hand to provide the best writing experience.
My pen has a little golden alloy at the end to provide extra weight. It suits people who write with a smaller angle with the paper. I bought this one online at a reasonable price (around USD 7.5). Sounds too good to be true? The most comfortable pen for writing for a long time. I put it at home mostly for journaling.
Platinum was started right after WWI, in 1919, when Shunichi Nakata, the founder of Platinum Pens, began to sell pens. Nakata had found out that in France, students are required to use fountain pens in primary school.
This caused him to think about converting fountain pens from a misunderstood instrument, thought of as a problematic tool, to a more practical device while making it cheaper. He kept his promise through dedication and ultimate craftsmanship. Even though Platinum Pens are inexpensive, the quality is higher than expected.

The nib is the soul of this pen. All Platinum pens are finalized with a special treatment called Maki-e (蒔絵). It's a traditional and precise technique that requires years of training and craftsmanship, resulting in layers of lacquer and gold and other powders, giving a pen depth and warmth. Each pen is done by an artisan that requires up to several months. As each layer of lacquer is added one by one.
Japanese people use this pen as a drawing tool for comic books. The nib is so subtle that the ink lasts longer than others. This is another reason that favors people to use this pen to write/ draw for a long time.
4# Pentel XZTC40 Correction Tape (kachitto)
Correction Tape became a show-off tool when I was at school.
The student who brought this to school would get attention from the others. However, it was still difficult to use it by pressing it with the spatula's tip while turning the feed roller. The erase marks are much more clean and comfortable to handle.
Pentel Correction Tape kachitto was first available in 2012 in Japan. The name "kachitto" is the sound when you use it (In English, it is more like "Kac-Chak"). This one is special because it solved the most challenging problem using a correction tape roller, which is how to cut it at the end.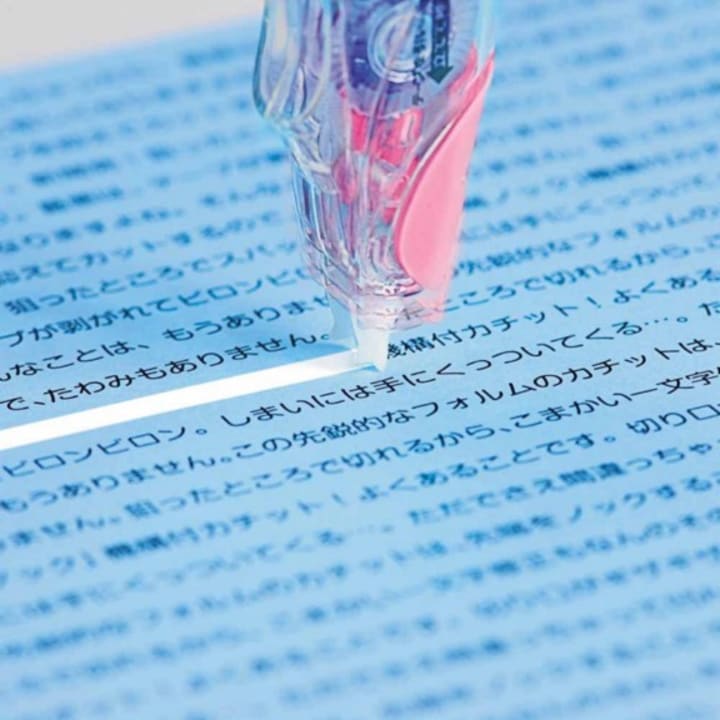 With "kachitto," at the end of the line you want to erase, you will hold the roller at a right angle with the paper and then push down. You will hear a sound similar to have punch, and it will cut the tape. It is a game-changer for students and professionals like lawyers and accountants in Japan.
Final Words
When you have a chance to go to Japan, remember to plan for a visit to a large bookstore. Only by appreciating their cleanliness and tidiness would it be worth going. Also, you will absolutely be surprised by their stationery, the new one or the old one.
Shokunin-Waza is what makes Bunbōgu distinct from other stationery. I love to watch and learn how they discover such inventions and satisfy the world's highest demand for quality from something so familiar in our life. While technology makes us free from writing, we can write when we are free. After reading this, I hope more people would love the "real" writing.
Happy Reading and Writing.
About the Creator
Interested in Infosec & Biohacking. Security Consultant. Love reading and running.
hackernoon.com/u/z3nch4n
Reader insights
Be the first to share your insights about this piece.
Add your insights