How Would You Renovate Your Bathroom?
Tips For A Bathroom Renovation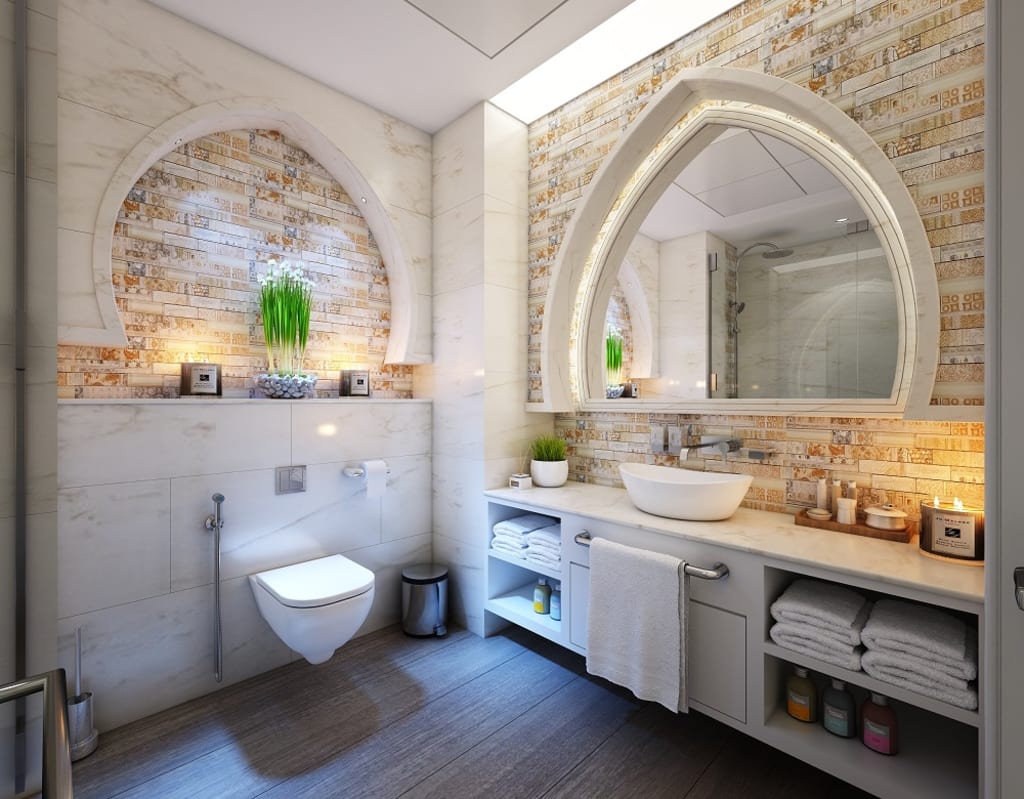 Bathroom Renovation
So, you are planning to remodel your home? Remodelling your bathroom requires proper planning and the right execution. We want a bathroom that is a reflection of your style and should be highly functional. From choosing the right fixtures to amenities, you must choose everything that matches the interior of your bathroom. For example, you can install shower cubicle instead of shower curtains and you can save your maintenance cost. Similarly, ceramic tiles will help you to keep your bathroom neat and clean. So there are so many ideas available for your bathroom renovation and you must choose the best one according to your budget.
Key tips for a bathroom renovation:
1. Planning is important:
For any renovation project, you have to stick to the right plan of action. One of the key aspects that you must not miss is to check what needs immediate attention and what can be avoided. Don't make unnecessary changes in the bathroom, as it will add to the cost of renovation. So you can reuse and renovate your bathroom cabinets and save your overall bathroom renovation cost. In this case, you can talk to your designers and they will recycle your existing materials to save your expenses.
2. Don't ignore the plumbing issue
When you are going ahead with a bathroom renovation, you have to look at the basics, i.e. check if all the pipes and faucets are working well. They must be in good condition. If you notice that the pipes have worn out or are damaged, you must repair them. The elementary features of the bathroom like wiring, plumbing and lighting should be in good condition. So, you must find the best electrician and plumber for this task.
3. Choosing the right sanitaryware is important
You have to ensure that the bathroom has the right sanitaryware. There are umpteen options available in the market and you can choose the best one based on your budget and requirement. Some of the elementary bathroom accessories that you should add to your list include:
Toilet
Sink
Bath
Shower
Bathroom cabinets
Mirror
Taps
You can add more bathroom accessories, but these are the basic ones that are a must for every bathroom.
4. Ventilation is quintessential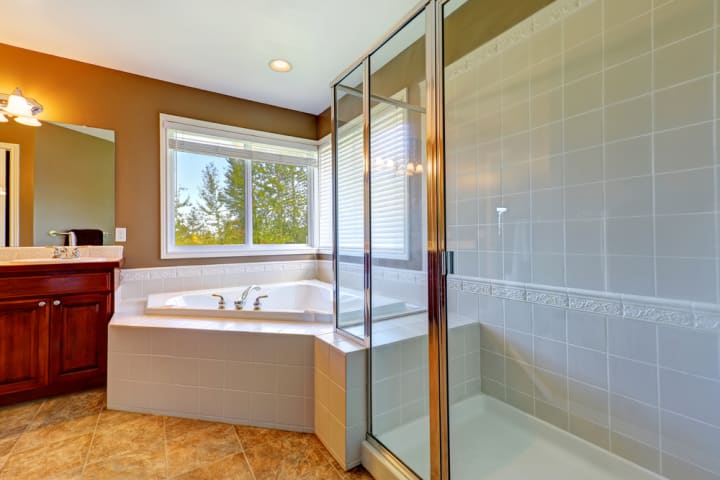 If you are planning a bathroom renovation, you have to consider the ventilation. Adding exhaust fans to your bathroom is a must. This will keep the bathroom free of moisture and will also keep the smell away.
5. Adding the lights
Lightings can greatly impact the final look of the bathroom. You can add LED lights or lighting strips to create a magnificent impact. Also, the right amount of light will prevent any accidents in the bathroom and you can save your power consumption cost by choosing LED lights for your bathroom.
6. Painting it right
In addition to all the above-mentioned aspects, you have to choose the right colour of paint to make your bathroom look bigger. Even if you have a smaller bathroom adding shades of white and off-white can create a huge impact on the final look of the bathroom.
7. Add organizers
Don't miss adding cabinets and storage organizers in your bathroom. A well-organized bathroom not only looks beautiful but also adds to the functionality of the bathroom. You can invest in ready-made cabinets or opt for customized bathroom cabinets.
The Bottom Line
These very basic steps of bathroom renovation will eventually create a beautiful-looking bathroom. Today bathrooms have become a focal point of the house. Whether you are buying a house or selling it, you will look at the bathroom before making a final call. Bathroom renovation is not just about changing the bathroom's look, but it also incorporates ensuring seamless functioning of the bathroom's plumbing system.
house
I am Anna Wrench, a knowledgeable and qualified blogger. Here you can see my skills which give you brief ideas on understanding all the concepts with different themes. I adore writing a blog on many topics, like Home, Health, Lifestyle