How to Visit Singapore for Free
Your next destination after quarantine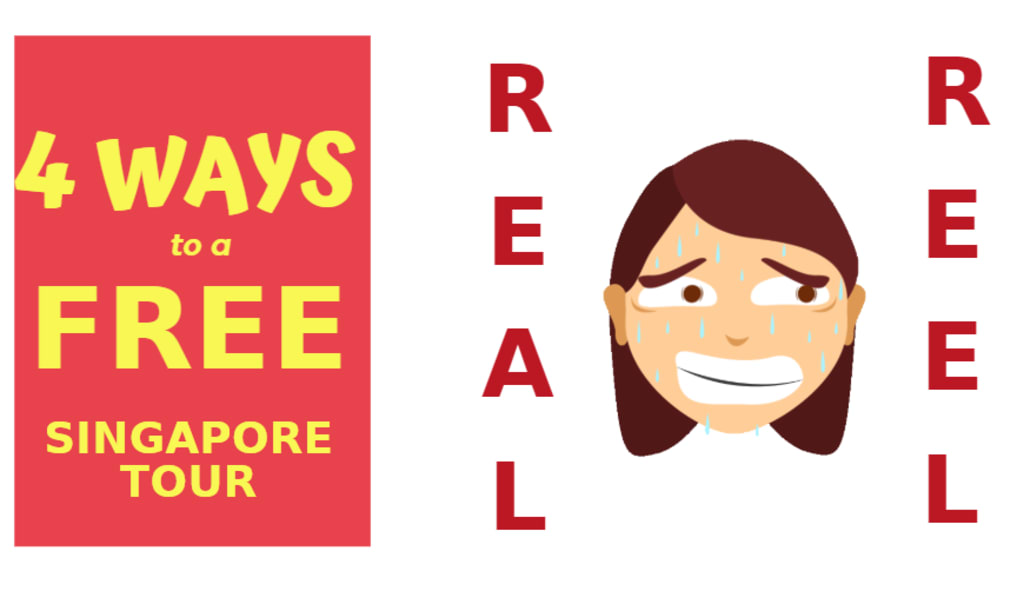 4 Ways to Visit Singapore for FREE
They say that there is no such thing as FREE nowadays. However, I believe that free things are just like precious gems, they are hard to find. We could really see in our surroundings, even in the online word, subscription equates to money. However, like Vocal, this experience I had in the past is 100% FREE. I have not paid any cent for this Tour. I still do believe that giving products or services for free is essential in this word. That is why some companies use the term Free Trial. Free goods and services are part of marketing strategy. I am glad to impart to you that Singapore has strong Tourism Campaign in promoting their country so they are giving three different kinds of free tours.
I strongly believe that this is the best time to share to you as the we all know that the pandemic has gone so far in our lives. It affects us physically, emotionally, and most of all mentally. Hence, by imparting this experience to you, it will help you to revive the energy, enthusiasm, and optimism in you.
Looking forward to getting used to our new normal, let me share you how to keep and hold on to your travel goals.
The following are ways to avail the Free Singapore Tour.
1. Meet the Eligibility Requirements
a. You must be a transiting passenger of Changi Airport. This is the best way to entertain yourself while waiting for your next flight. Just a tip, on your next trip, even if you are not going to Singapore, make this country as your layover point so you can avail. Just like mine, I took a chance while on the way to Goa, India.
b. Your layover period is at least 5.5 hours but less than 24 hours, and your flight schedule fits with their tour timings. Thus, make sure that your layover time is between morning till evening so you will be able to join the free tour.
2. Register before the Reporting Time
a. You have the option to book directly by meeting them at the counter. Upon arrival at Changi Airport, just remain in the transit area and do not clear Arrival immigration as the Free Singapore Tour service counters are located within the transit area. These areas are in Terminal 2 (T2) and Terminal 3 (T3).
b. You can avail the tour by Pre-booking through their website.
There are three types of tours that you can choose from: The Jewel Tour, Heritage Tour and City Tour. These tours have different timings on which Jewel and Heritage Tours are mostly done during the day and the City Tour is extended at night. Their reporting time is an hour before the tour time so you must register before the reporting time. They have kept an hour difference to spend it to immigration clearing and Tour Guide briefing.
3. Submit the Required Documents
a. Passport and boarding passes; they may require valid entry visa and tour booking confirmation in some cases but these two are the most important.
b. If you have bulky or wheeled cabin baggage, you must leave them at a Left Baggage counter before joining the tour. They might require payment on this one so prepare yourself so my clever idea on this is just ask your friends/family to look out for your baggage so you won't have to pay anything and do the same for them. Therefore, I suggest that you need to join by batch.
4. Remember the Important Notes
a. The availability of seats is on a first-come, first-served basis.
b. Tour itinerary may change, depending on weather and traffic conditions.
c. Always wear smile, kindness, and respect everyone in the tour.
d. All ears to the Tour Guide.
You are always free to check Changi Airport website for any update as we are aware of the travel restrictions, they have suspended the Free Tour. Nevertheless, I am pretty sure that they will resume in no time. For now, just learn more about this and put in on your bucket list.
Once you avail this free tour, you will feel accomplished. It is as if you have outsmarted life. In a world where travel is one of the expensive gifts to someone or yourself, you have it without any money taken out from your pocket.
Please watch the video on my Youtube Channel for detailed information.
YouTube Channel: Mary Grace Estrocio

Mary Grace Estrocio
Hi, I am a new active vlogger on YouTube, please subscribe to my channel: Mary Grace Estrocio, I have been uploading life hack videos, my travels and my song covers.
I am new novel writer on wattpad and here in Vocal.
Hoping to write more,
See all posts by Mary Grace Estrocio →