How To Make Money As A Stay At Home Mom
There are many ways to make money as a stay-at-home mom.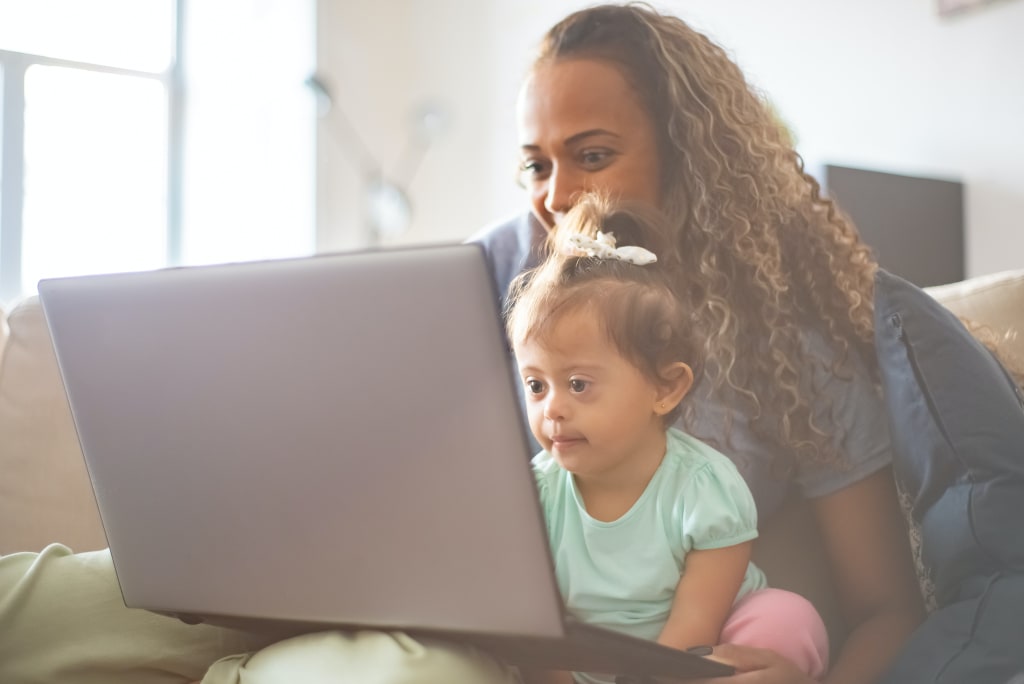 There are many ways to make money as a stay-at-home mom. One option is to start a home-based company. This can be a wonderful means to earn income while taking care of kids and also various other household obligations. There are several online companies that can be started with little or no cash.
Being a stay-at-home mom with a home business takes a lot of dedication, patience, and, most of all, determination. You will probably want to start out small and, time and interest permitting (we all know free time is a hoax) work your way up to a larger business in the future. Because you will need to take frequent breaks throughout the day, it's a good idea to select a business that is not completely demanding or time-consuming. If possible, search for a business opportunity that offers part-time hours. Look for relevant social media posts. This will give you plenty of time to spend with your children, but also give you the opportunity to do something for yourself and earn extra cash in the process.
At first, it may be very challenging to balance home life with being a stay-at-home mom with a home business. It will be difficult to separate business from pleasure and your children may not understand why mommy is not available all the time. It's a good idea to approach the transition slowly and take into consideration that your children will miss having you available 24/7. Every home business requires a computer so, if you are a stay-at-home mom with a home business, make sure that the computer is placed in the same room that your children are in. If they spend most of their time in the family room, place a desk in the corner and set up your office there. This will allow you to be near your children, keep a close eye on them and work at the same time. This may be challenging at first because the children will want your constant attention, but try to explain that their mom has some very important work to finish and assure them that you will spend time with them very shortly. Begin with 30 minutes of work at different times throughout the day, then plan an activity with your little ones. Gradually work your way up to longer periods of work throughout the day as the children adjust and this will allow you a flexible schedule and the time to finish your work.
Stay at home moms deal with a myriad of responsibilities around your home while caring for their children. Many mommies are excellent multitaskers as well as desire the chance to work in enhancement to raising their kids. There are lots of possibilities for moms to earn money from the house while still taking care of their parenting tasks. In this article, we offer a substantial listing of ways to generate a good living with kids at home.
If you have actually got some visual design abilities, start searching for small tasks on Fiverr as well as you can add a little extra padding to your spending plan. There's a significant selection of opportunities on this application, but the bargain is that they are mainly low-paying one-off jobs (payment begins at a modest $5 per task, but some pay much more). Hence, it's a good idea to seek a job you can produce quickly so your ability isn't made use of. However, if you recognize exactly how to whip up a design for a logo design or calling card fast, after that you can pick up a number of these projects as you can press right into your leisure time as well as see the $5 expenses start to multiply right into something ... well, bigger.
If you have an Instagram or Facebook account, you likely currently know a thing or two concerning making your enjoyable times look tempting.
Got some old duds you'll never ever use again? Post them available for sale on online consignment shops like Poshmark or The Real Actual. These applications permit you to market practically every little thing-- vintage, developer, even youngsters' clothing-- as well as most make delivering a wind with easy-to-print tags. While you can definitely make some dough for upmarket items (hi, Chanel wallet), beware to price your rewards competitively. Besides, offered and out of your wardrobe is the number one objective.
Another choice for making a salary from the house is to sell products and services online. There are several internet sites that enable individuals to market items, such as eBay and also Amazon.com. These websites offer a platform for sellers to advertise their products and connect with customers. One more alternative is to sell handcrafted crafts or goods online through internet sites like Etsy.
Ultimately, there are numerous methods to generate income by doing online jobs such as data entry, freelance writing, using free blogging platforms, creating an email newsletter, transcription, and creating. There are lots of on the internet task boards that detail these kinds of tasks.
***Discover how to make money online as stay at home mom***
Here are some things to keep in mind when searching mom blogs or blog posts for ways to make money as a stay home mom.
• The first thing you want to do is find a company that offers a product that you can promote. This will ensure that you get paid commissions for every sale that you make. It is also important that you find a company that has a high-quality product because you will be promoting it to your friends and family.
• You should also find a company that pays you well. You don't want to end up working hard only to find out that you aren't getting paid enough for your efforts.
• The last thing you want to look for is a company that requires too much work. This is especially true if you have small children. You will want to make sure that you find a company that offers an opportunity that allows you to make moolah without having to work very hard.
In conclusion, there are many ways for stay-at-home moms to make some cash. It may take some effort to find the right opportunity, but there are many options available. Moms can start their own businesses, look for freelance work, or find a job that allows them to work from home. No matter what route they choose, it is important to be organized and stay focused on their goals. With a little hard work and determination, stay-at-home moms can make money and still take care of their families.
About the Creator
I am dedicated to helping people learn how to make money online and start their own businesses. I share tips and advice on e-commerce, content creation, and using social media to grow your business.
Reader insights
Be the first to share your insights about this piece.
Add your insights