How to make candles in 5 steps
with old candle wax and supplies found at home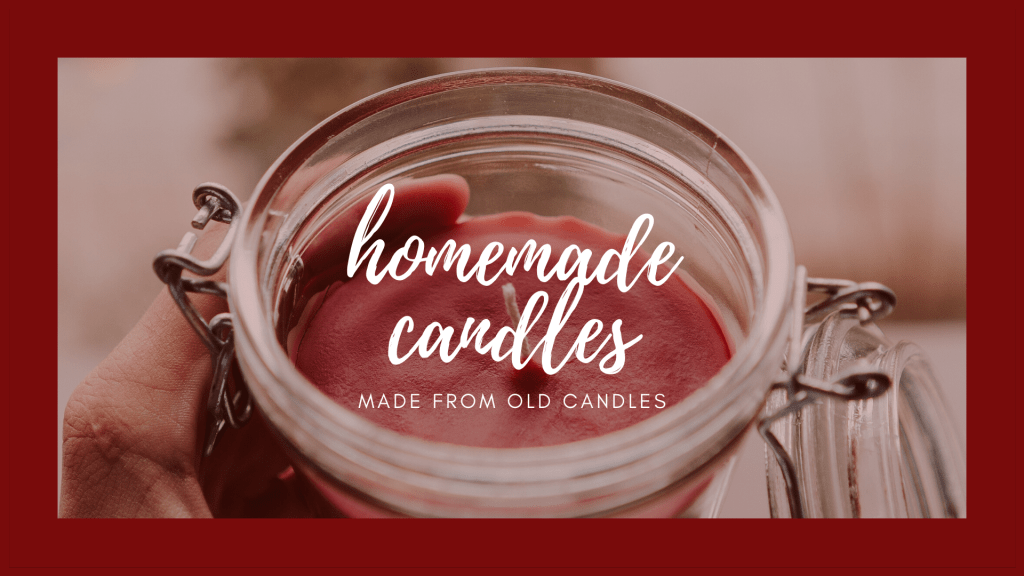 ALL PHOTOS | made by me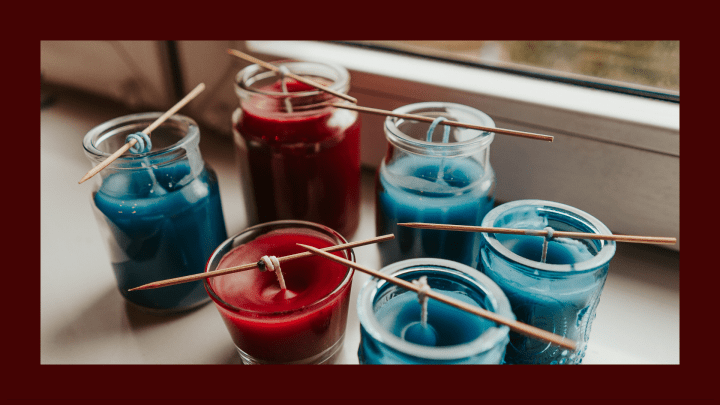 You are probably wondering, why would you make candles out of old candles? Why can't you just buy a new one? What's the point?
Well, nowadays the subject of sustainability comes across many areas, even as irrelevant as home decorations. Giving certain items their second life is yet another way to produce less waste. Besides...it's fun!
Sometimes old candles just don't look pretty, some of them burn out the wick and are not useful anymore, even if there is a lot of o wax left.
I'm here to save you from old, ugly candles!
Today we'll learn how to make beautiful candles out of old wax and supplies found at home.
Let's get started!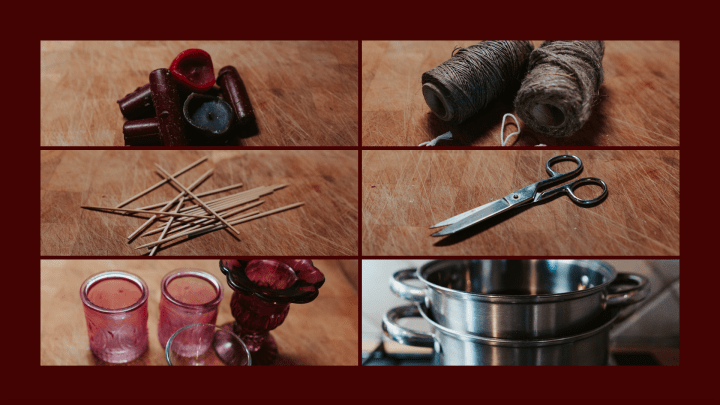 YOU WILL NEED:
old candles
natural string for a wick
toothpicks
scissors
glass containers
two pots - bigger and smaller
essential oils (optional)
tiny decorations like glitter, dried flowers, etc. (optional)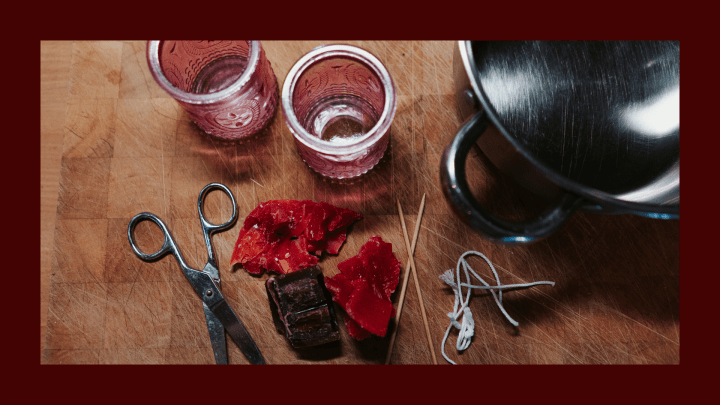 STEP 1 - CRUSH THE WAX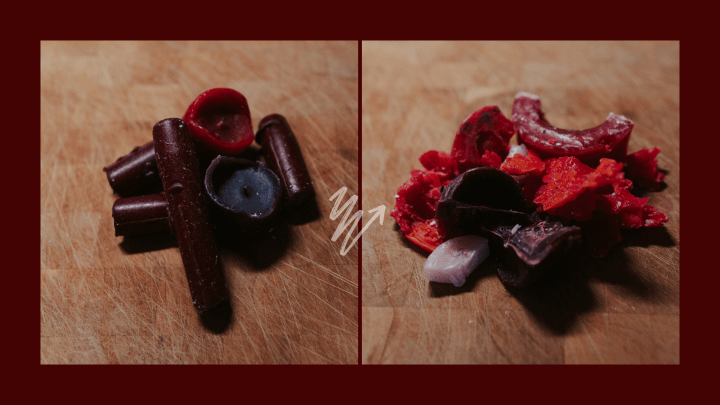 It will be easier to melt it later.
STEP 2 - MELT THE WAX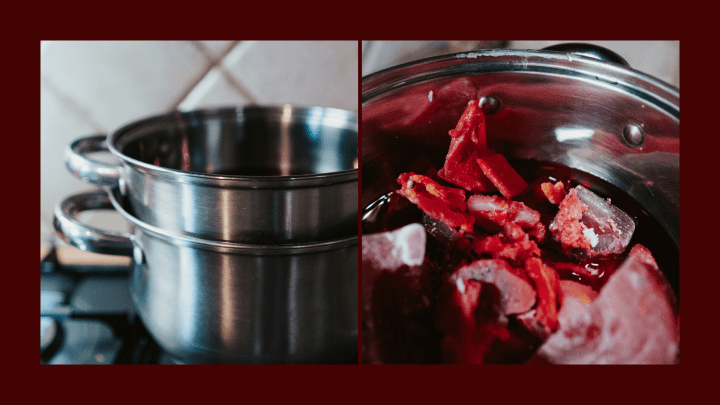 Prepare the pots. Fill the bigger pot with water and stack the smaller one above. The amount of water should be enough to touch the bottom of the smaller pot. (This way you can melt the wax, without burning it.)
Fill the smaller pot with crushed wax. Let the water boil and the wax melt. Once the wax melts, take out old wicks, so you can use them later.
After that add a few drops of essential oil, if you like - it's optional.
STEP 3 - PREPARE THE CONTAINERS WITH WICKS AND FILL THEM WITH HOT WAX
For the wick, you can use a new piece of a natural string (it should be pretty thick) or use the old wick from melted candles.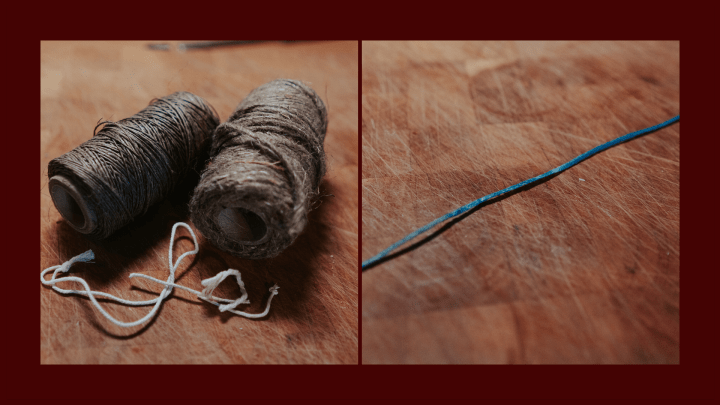 For the containers, you can use any glass or jar. Whatever you choose.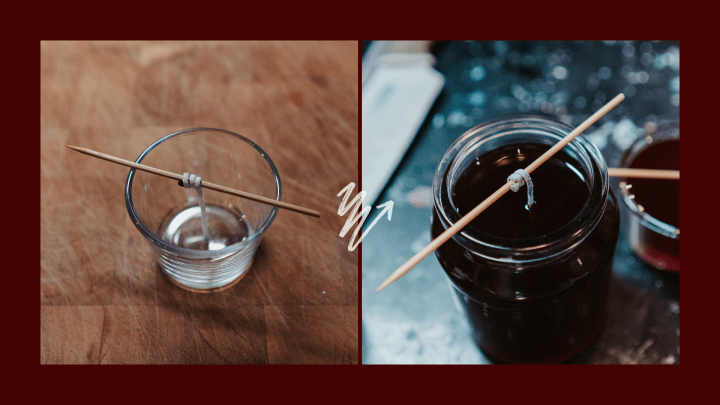 Prepare the glass containers. Take the toothpick and tie the wick around it, so that it doesn't fall. The wick should have just the perfect length - so that it touches the bottom of the container and doesn't bend.
Once the wax is melted, pour it into the container. Try not to spill wax on the top of the wick and try to keep the top sides of the container clean.
You can decorate your candles with gold or copper flakes, glitter, dried flowers or small shells. These are just a few ideas. This is also optional and as you can see I didn't use this option.
Let the candles cool down.
STEP 4 - FILL THE CONTAINERS AGAIN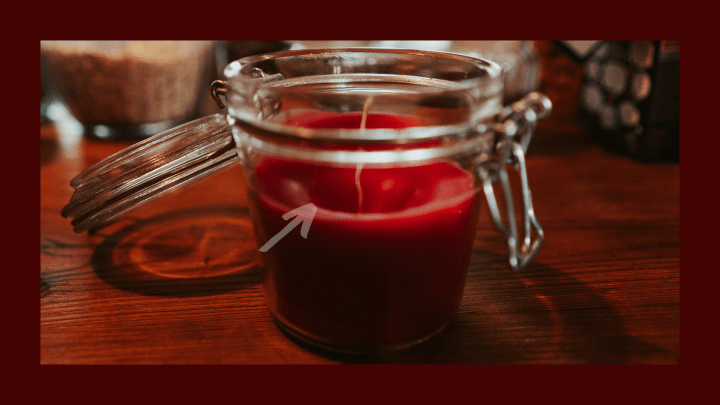 Yes, again. But just a little bit to fill the hole, that will emerge in the middle. It happens because the wick soaks in some of the wax.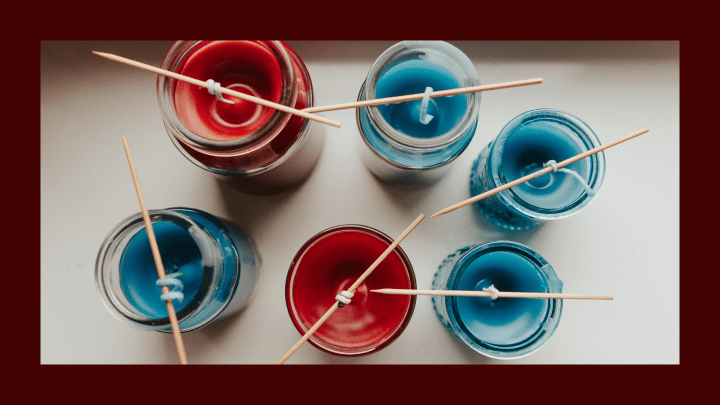 Let the candles cool down again.
STEP 5 - ENJOY YOUR CANDLES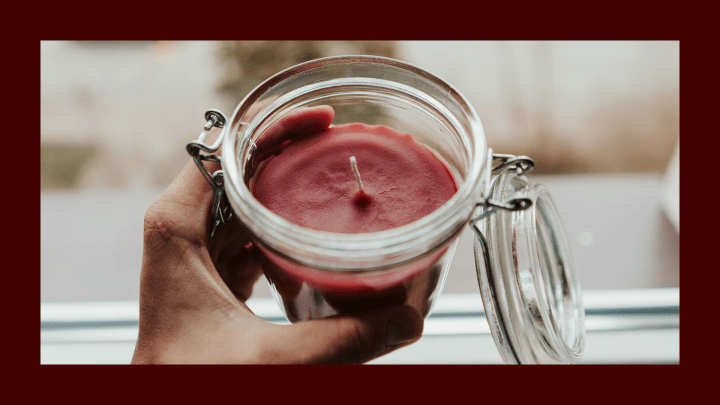 That's how your candle should look after the second wax filling and cooling down.
Ready to light it up?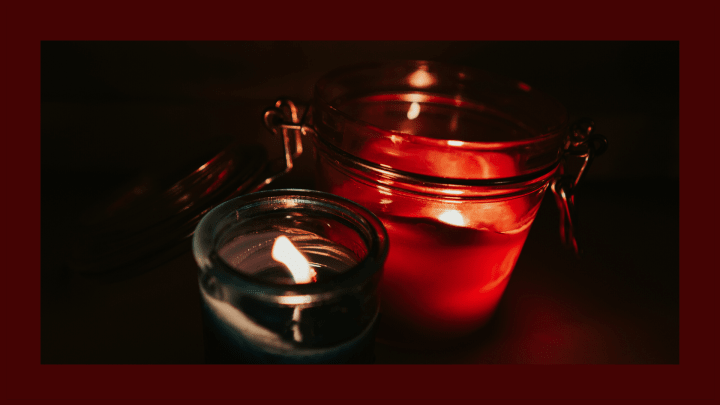 I hope you enjoyed this little tutorial.
I hope you will give your old candles their second life and you will make them look beautiful again - your way. Crafting stuff like that might be a very fun way to use your free time at home (with kids or without them). DIY crafts are a great way to boost your creativity and turn on the imagination. Maybe try a funny looking container or some crazy decorations? How about adding some extras to make them smell different? There are many ways to make your candle look and feel unique. You just gotta think! Also, homemade candles are a fantastic gift idea (one day...for now stay home)!
And while staying home...enjoy your homemade candles.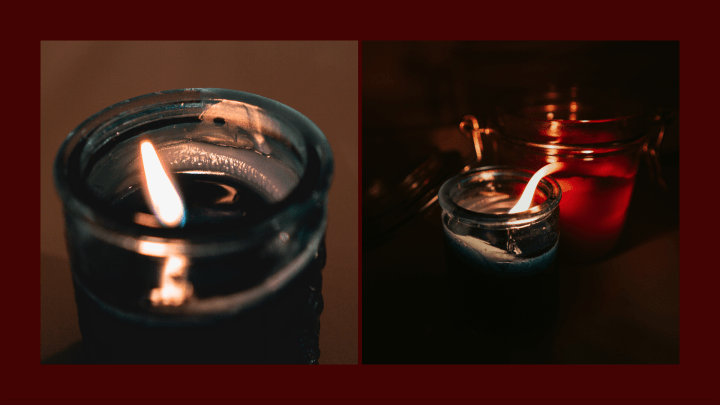 Don't forget to check my Instagram @gosiakkk
Until the next time, cheers!
GK

Gosia Kowalewska
Hey You!
My name is Gosia and I'm Polish. I do a lot of things: I travel, photograph, cook, dance and sew! I also like to write stories, so welcome to my profile - I'll share some of my life with you, with my imperfect english. Enjoy!
See all posts by Gosia Kowalewska →