How to Make BIG Money on Vocal with AI!
Things it seems NO ONE knows!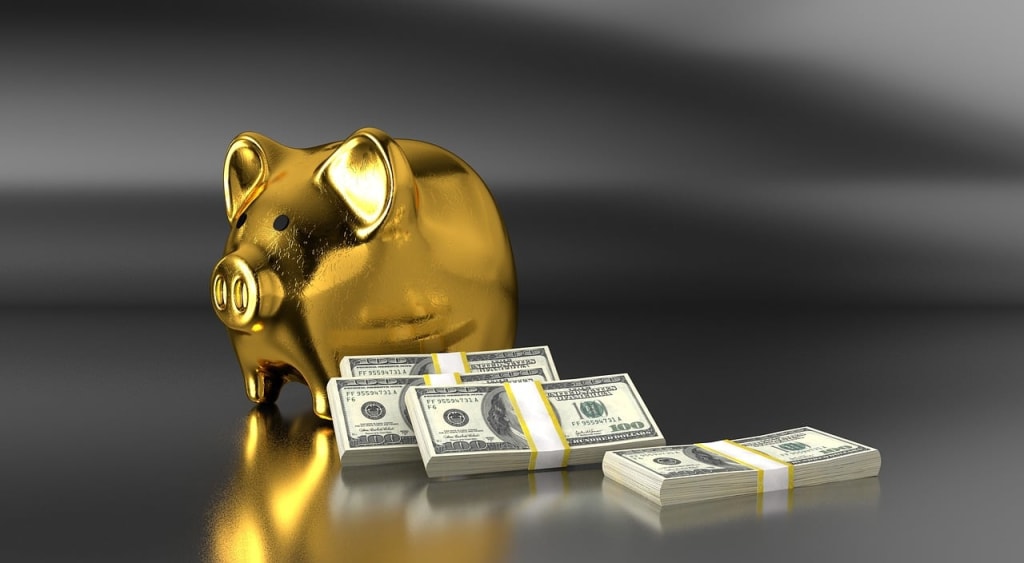 https://pixabay.com/users/quincecreative-1031690/?utm_source=link-attribution&utm_medium=referral&utm_campaign=image&utm_content=3612928
Vocal is a platform that can be used by creators to share the content they create AND be compensated monetarily when that content is read.
Benefits to posting content on Vocal:
There are NO Paywalls to get in the way of having a creator's content read! That means anyone and everyone can read a creator's content on Vocal and increase the earnings for the creator.
ALL reads create earnings! This is unlike the popular platform Medium, where only Medium premium members generate income. (Although, there are still many reasons to write on Medium; check out this article I wrote that explains why you should add Medium to your creator tools.)
The creator maintains ownership of the content they create!
Both free and Vocal+ members can earn from their content! However, Vocal+ members earn more, have lower fees for requesting a payout, retain more money when tips are given, and have access to Quick Edit. You should consider upgrading, if you haven't yet.
How to make BIG Money on Vocal With AI!
I know this is why you opened this article, so here is the secret: You WON'T make big money on Vocal with AI.
That's right: AI is, when you get right down to it, just another tool for writers. It is NOT a get-rich-tool. And it can be used on Vocal only when certain conditions are met. This Resource from Vocal explains them in great detail, if you haven't read it yet you should. I will go so far as to say : You MUST read it.
Did You Read It?
My guess is that at least 47% of you did not read the article. Here are the highpoints that you missed. It's important that you know them because, although AI WON'T bring in BIG MONEY on Vocal, not knowing how AI content can be used on Vocal could COST you money, and perhaps find you escorted off the platform.
AI Content IS allowed on Vocal.
"Any content that utilizes AI to support its creation must contain a disclaimer." (direct from the linked article above)
"AI-generated content on Vocal should be labeled clearly as such. This labeling should be included at the beginning of the content itself as well as in any accompanying materials, whether it be links to AI-generated content or AI-generated images within the story." (also direct from the linked article above)
"All AI-generated content should also be clearly attributed to the AI software that generated it. " (also direct from the linked article above)
"If you dabble with AI-generated content on Vocal, it is important to also be aware of the potential for copyright infringement." (yup, also direct from the linked article above)
The Real Life Consequences of Posting AI Content and Link Bombing
Let's say that some people (surely not YOU, dear reader), disregard the Vocal standards and, say, copy the first chapter of a Stephen King novel and instruct the AI platform they use to rewrite in the style of, say, Donald Trump.
Let's say that the 'creator' of the result of that experiment posts the result on Vocal without a disclaimer. And let's have fun and say they title it 'Vocal Word Hunt Challenge Winners!', because they KNOW people will look for those winners to be posted soon, and they hope the title comes up in searches.
These are the things most likely to happen next. I feel confident that one or all of these things will happen rapidly, as - although the specifics of this little flight of fancy are particular to this example- I have seen these consequences happen often.
Possibility ONE: A Vocal creator will see the title, and knowing that the Challenge is still open will be tipped off that something isn't right. They will then do one or more of the following:
Leave a message on your AI-generated content saying that this is wrong
Report your article as 'intentionally inaccurate' to Vocal using the 'Report' option on your story
Share a link to your story in the Discord group, asking people if it is plagiarism
Report your story in the channel on the Discord group, asking Vocal to investigate
Share a link to your story on one to 20 Vocal Facebook groups asking if 'anyone has seen this, what do you think it is, should it be reported to Vocal, how do you report it to Vocal?'
Possibility TWO: A Creator will recognize the CONTENT as a badly-rewritten Stephen King chapter. They will then do one or more of the following.
Look within the story for an AI disclaimer.
Leave you a comment saying that you stole this from Stephen King.
Report your story to Vocal as plagiarism, using the 'Report' option on your story.
One or all of the actions shown in Possibility ONE
Then, do you know what? All heck breaks lose and (and least some of) the other creators on Vocal lose. their. cool. and things get bad for you to the extent that, were I you, I would just leave the platform for good. They start this:
They check the date you joined Vocal and the number of stories you have on your profile. YOU may think it's a good thing to post five to 10 stories a day on Vocal, because (up to now) you thought you were going to earn BIG MONEY with AI! But other Vocal creators that post their own authentic work know that, unless you are cross-posting your own work here, stuff you previously created (which IS legal), it is unlikely that amount of 'product' could truly be original and is, in fact, AI-written.
They check the titles and images of your stories against recent Top Stories. A disappointingly large number of inauthentic 'creators' capitalize on the work of authentic creators and use these recognized and elevated story titles as click bait. This, understandably to this author, peeves them to no end. So they will not only report you to Vocal, they will expand the posse of creators on your tail by spreading the news on social media, Discord, and DMs- letting the Top Story creator know what you have done. And maybe they will leave you a comment, and maybe they will report you. It varies.
In short- up to 30 or so creators will drop everything, hunt down what you have posted, warn other creators not to read you, report you to Vocal, and ostracize you from the island. (OK, maybe that was from Survivor, but you get my drift here, I'm sure.)
What WON'T Happen if You Try to Make BIG Money on Vocal With AI!
If you disregard Vocal's standards and post gobs of unattributed and self-identified AI-Generated content on Vocal, you won't make BIG MONEY. And, in fact, you WILL miss some of the biggest benefits of writing on Vocal.
Parden another bulleted list, but...
Building a supportive community with other creators, those that would actually share your work on weekly Lift Your Voices chats with the Vocal team, and/or on the Discord channel.
Creating subscribers that will read your content.
Tips and pledges from readers that want to support you as a creator, and reward you for your authentic work.
Contributing and interacting honestly with creators as Vocal continuously updates and refines the platform.
Getting reads from other creators. You will find yourself shunned, as word-of-mouth spreads, and you will NOT get reads from any other creators. Any money you may have spent on a Vocal+ membership will have been wasted. You will become a digital outcast among the creator community.
Conclusions
AI content, either text or images, IS permitted on Vocal AND must be properly identified and labeled as such.
AI can be a useful tool (read the linked article above for some legit ideas of ways to use AI as such), but AI generated content on Vocal will NOT make you BIG MONEY.
The best way to increase your earnings on Vocal is by creating quality work, consistently, and actively sharing it through a multiple of channels, such as (but not limited to) social media.
It IS possible to build an authentic community of mentors, supporters, fellow creators, and ambassadors of your work. Here is an article of mine that gives more details on that. (Spoiler alert: AI is NOT one of those details.)
Now, just what WOULD a Stephen King chapter written in the style of Donald Trump be.......?
```
I appreciate you reading my non-AI-generated thoughts! While you're here, please choose one or more of the ways below to interact with me and the other writers on Vocal.
FIVE ways to interact with writers on Vocal:
1. Leave a comment and share your thoughts. What did I miss?
2. Click on the little heart to let me know that this clicked with you.
3. Click on the subscribe button and get a FREE notification when my next post goes live.
4. Feel free to share a link to anything I write on your social media.
5. A one-time tip or even a monthly pledge to support my writing is always appreciated if you are so moved!
Reader insights
Nice work
Very well written. Keep up the good work!
Top insights
Expert insights and opinions

Arguments were carefully researched and presented

Easy to read and follow

Well-structured & engaging content

On-point and relevant

Writing reflected the title & theme
Eye opening

Niche topic & fresh perspectives

Masterful proofreading

Zero grammar & spelling mistakes

Heartfelt and relatable

The story invoked strong personal emotions

Excellent storytelling

Original narrative & well developed characters

Compelling and original writing

Creative use of language & vocab
Add your insights