How to Keep Your Home Clean Without Harsh Chemicals
Giving up chemicals doesn't have to mean giving up quality when it comes to house keeping.

Created withCleancult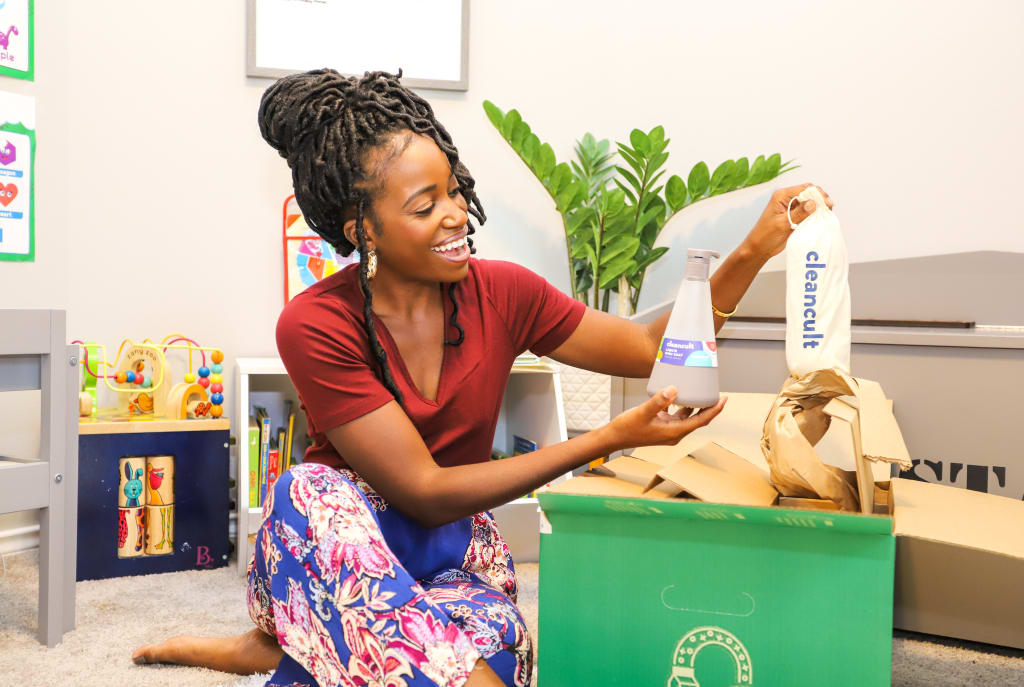 Hey, y'all! So I don't know about you but ever since the beginning of quarantine, does it seem like we're cleaning more than ever all of the sudden? Like it feels like we're constantly cleaning a lot more than before the worldwide lockdown? Well, that has been the case for me. It seems like every day I am cleaning our home -- especially since I have two young kiddos. Our house is a lot messier than before and to be honest, it drives me insane!! So to avoid unnecessary clutter and dirt building up in our home, I make it a mission of mine to clean up my home daily as well as using products that are effective AND safe.
As a wife and mom of two, I am very particular about the things we eat, drink, and use in our home on a daily basis. My kids are pretty sensitive, especially since we live in a new state and climate, so I am particular about the household products that I use to keep our home clean and free of toxic products. That is why I am so thankful for my products from Cleancult and am excited to share with you all today all about it.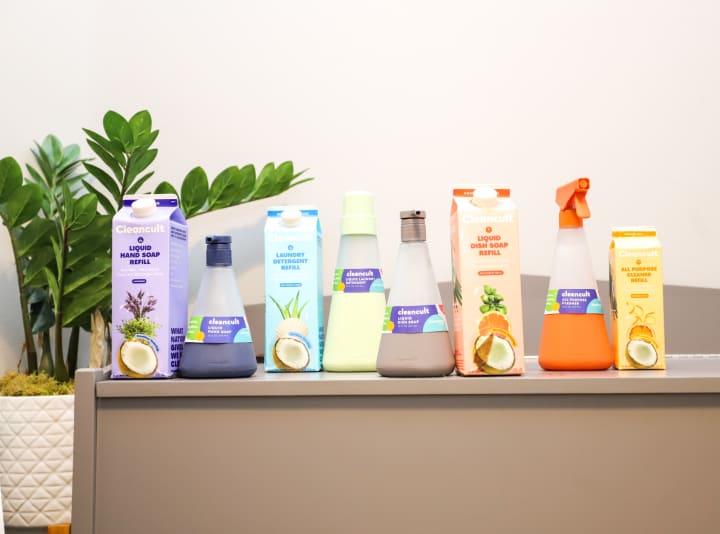 Cleancult has a variety of products that contain natural ingredients and are free of toxins and chemicals making it safe to use in our home on a daily basis. As I mentioned, my kids have sensitive skin and minor allergies. When it comes to the products they use, I refuse to let them touch products that I know contain harsh chemicals and could cause potential harm to their gentle skin. Since we are washing our hands more than ever before due to everything going on in the world, using the Liquid Hand Soap from Cleancult gives me a peace of mind to know that my kiddos can wash their little hands safely and effectively.
Now when it comes to cleaning around the house, I am also very particular about the products that I use especially in our kitchen and living room, the two rooms that we are in the most when it comes to family gathering time. In the past, I would use other cleaning products, and my goodness the scent was so strong and would linger in the air for days! It was very uncomfortable. From that moment, I became very conscious about what I would use to clean and vowed to stick with products that were free of harsh chemicals and any other toxins.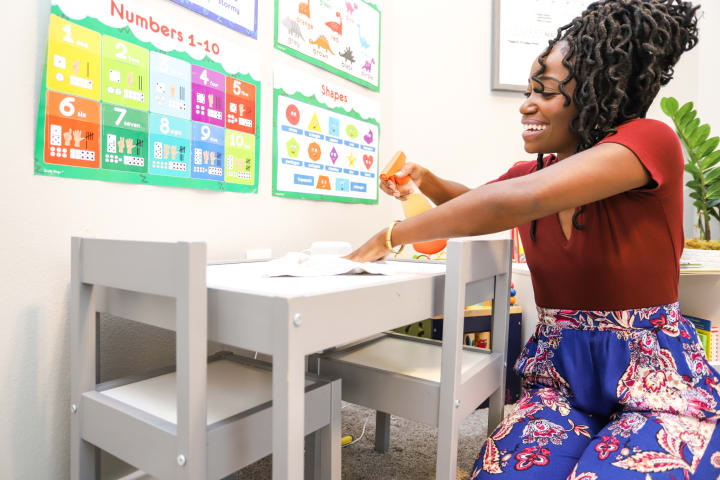 With Cleancult's All Purpose Cleaner, I am able to confidently clean the surfaces in my kitchen, living room, bathroom, and all over knowing that it literally leaves our surfaces squeaky clean. Not to mention, there isn't a foul smell lingering for days. Better yet, the smell from the natural ingredients leaves our rooms smelling fresh and feeling like we're breathing in fresh air!
With Cleancult, not only are you using safe and effective products for your home, but there are refills available! Yes, refills y'all! And what's cool about the refills is that they are made from milk cartons that are 100% recyclable (they do contain a thin layer of HDPE, an easily recycled plastic to prevent leaks and keep the cartons fresh)! If milk cartons aren't recyclable in your area, Cleancult even has a free recycle back program for members. So, not only are the products safe to use but they are safe to have because of the materials that they are made out of.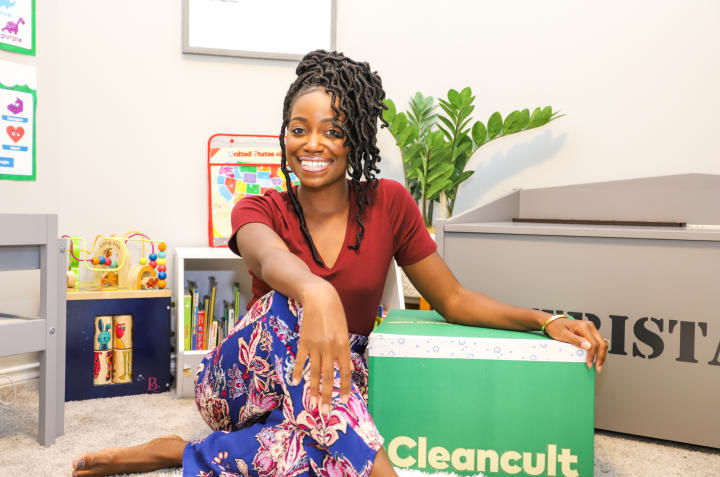 Purchasing a brand that is environmental and health-conscious is very important to me because it shows that they value the well-being of not only their consumers but also the world as well. When it comes to the health and well-being of my little family, there are no cutting corners, from the foods they eat, all the way down to the laundry detergent that I use on laundry days. I don't know if it's because I am a wife and mom, but I really look into things like this because we don't realize that these minor things make a huge difference when it comes to your overall well-being. To know that I am able to use a laundry detergent that cleans our clothes very well and not have to worry about chemicals possibly irritating our skin is very reassuring to me. I know moms out there can agree that when it comes to kids' clothing, they are typically messy and stained. So using the laundry detergent from Cleancult gives me peace of mind knowing that it will fight through those tough stains and will not cause any irritation to my little ones' skin.
Not only are Cleancult's products extremely effective, and safe for you and the environment, ordering them is pretty simple as well. All you have to do is go to their website and create an account. You can either order your products in bundles or individually depending on your needs at that moment. FYI, if you order in bundles, you can save up to 25% off of your order *hint hint*.
Once your order is processed, you will receive it at your front door in a couple of days, so you don't have to go out to the stores and come in contact with anyone. Need I say more?
About the Creator
I am Chris C. Wise, an astonishing Life, Style and Mom Blogger, and Content Creator in Texas that enjoys sharing my life, my style, and my journey through motherhood to my highly engaged audience across all of my platforms!
Reader insights
Be the first to share your insights about this piece.
Add your insights