How to Hashtag on Instagram Like a Pro
Whats in a word?
You can barely go a day now without hearing the term Hashtag, its impacts on any aspect of social media, none more so however than on Instagram. For many, the term Hashtag fills them with dread, but it's not as difficult as it seems. The secret in the words of an old British TV Show Host, Roy Walker for the show Catchphrase "Say what you see!" and this is the strength of Hashtagging its about saying what you see.
So what is a Hashtag? "#Hashtag" it's a word that puts an almost geographic point to whatever you're doing, it allows certain words to be searched and for Hashtags to be found. Unless someone is following you already, it's highly unlikely you will ever be found unless you use those magic words that are proceeded by #.
While not exactly an exhaustive study, below are three random posts that triggered with both my following and those not following me, as a result of my hashtags. I should explain that in my 40s I became an Instagram Influencer, here is my story. But before we proceed, I need to add that my growth was down to my Hashtags, certainly nothing to do with my talent.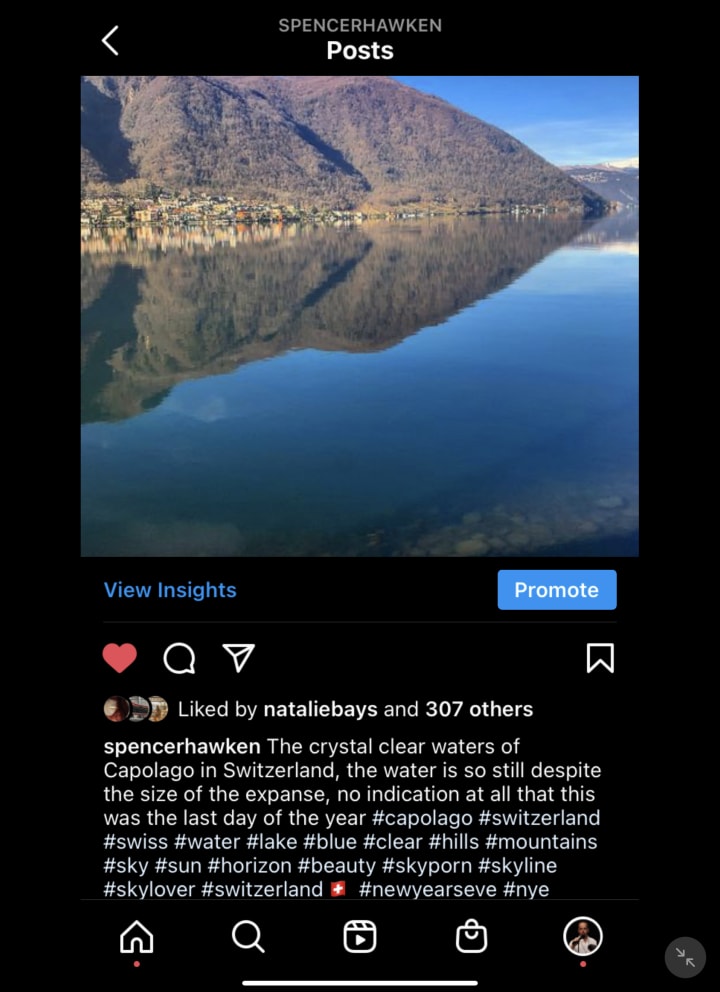 The above image I took through the window of a train on my way to Lugano in Switzerland, the area of Capolago had incredibly blue water and I knew it would strike a chord with those that saw it. As you can see my Hashtags go from being elaborate highlighting that it was New Years Eve, to basic, noting the location. I pinpoint things like hills, sky, water, and then Instagram favourites like skyporn and skylover. At the time I posted this, it hit 307 likes in 24 hours, 65% were not followers.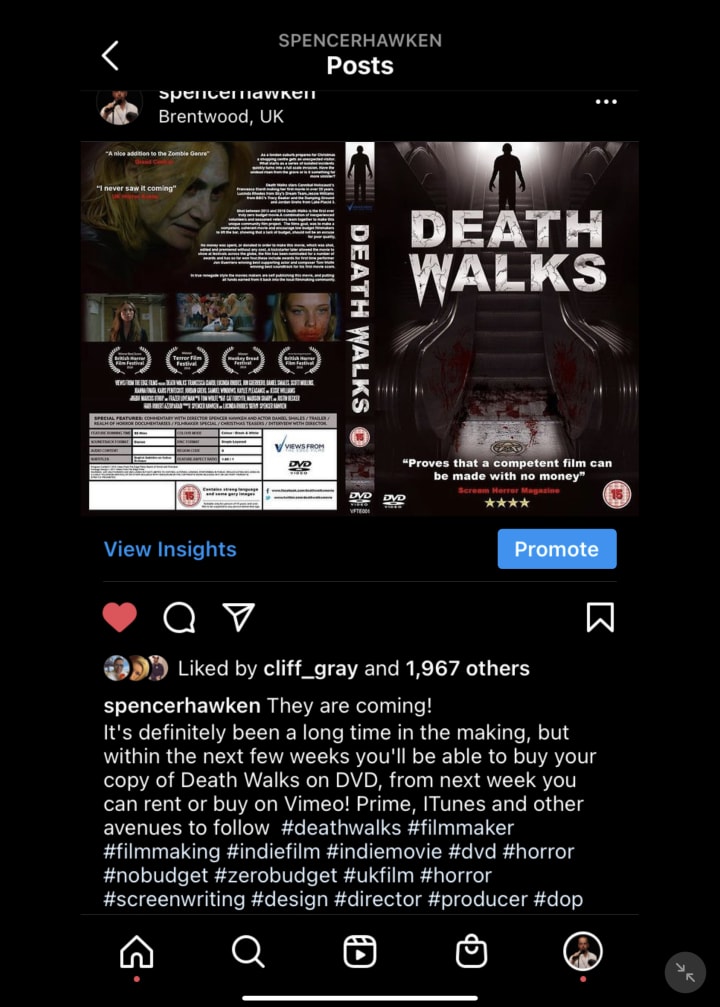 So as well as a passion for travel I'm also a filmmaker. When I received the artwork for my DVD cover I could not wait to post it on my Instagram. It received a smidgeon under 2000 likes and because my Hashtags were film related almost 90% of the people who liked this post were not followers. #filmmaking is one of the most used Hashtags for those who make or are into film. Other important tags include DOP (Director of Photography), Producer, Screenwriting these are all really good tags to use when it comes to anything film. But you'll see I even used the term design, which obviously could lead almost anywhere and this is the wonder of Hashtagging, those that see this might be artists, or architects.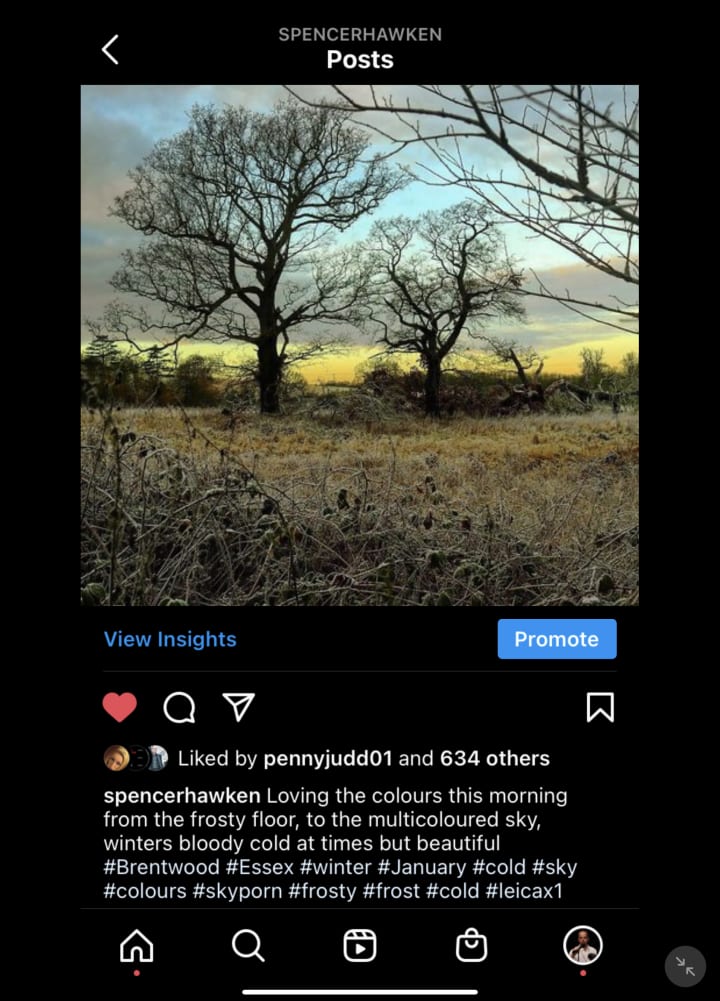 Here is a basic 12 tag post, taken and posted at around 6.30am one morning. As you can see I tagged my location, in this case Brentwood, which is in Esssex. I have highlighted the time of year, drew attention to the temperature. Colours was the most vivid thing to me, as was that frosty haze. I hashtagged cold twice, which was a mistake, I later learned that an occasion double tag can do your profile "a solid" it temporarily overides the Instagram algorthm and for whatever reason raises its profile, don't make a habit of this as if Instagram figure out what you are up to, they will lower your exposure. Finally you see LeicaX1 which was the camera I took it with, tagging tech can get you a lot of hits. When I looked at the breakdown of likes, I received over 500 likes from people who did not follow me, while over 100 people had used the Leica hashtag on their posts.
Thats it, your crash course in Hashtagging obviously its not that detailed, but it gives you a brief ideas as to what will work and an understanding of what Tags might work for you. Remember you can be as specific or vague as you want to attract the best audience.
If your interested in how to grow your following check out these tips, my Instagram following grew to over 30,000 in six months following and sticking to simple rules.
About the Creator
I'm a fiftysomething guy with a passion for films, travel and gluten free food. I work in property management, have a history in television presentation and am a multi award wining filmmaker, even though my films are/were all trash.
Reader insights
Be the first to share your insights about this piece.
Add your insights