How to Get Rid of Toxic Particles From Your Home!
Anything toxic needs to be thrown away. Have you ever thought about using this rule in your homes?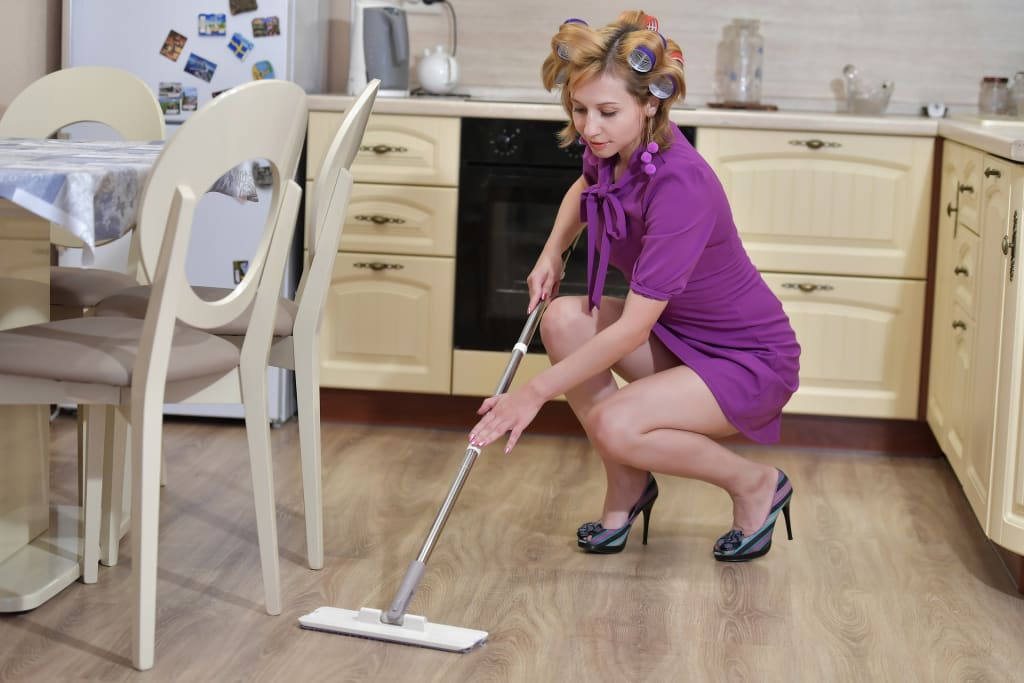 Anything toxic needs to be thrown away. Have you ever thought about using this rule in your homes? You may have your particular set of pillows and may sleep on your mattress thinking that it's all clean, but what you can't see is the problem that is right there and you might be taking it in, affecting your health adversely. Dust, Mites, Pollen and all the other counterparts are the toxicity that resides in your home. Here is how you can make it less toxic for yourself to live in.
The clutter
The more the things, the more the accumulation of the dust. If you have a lot of clutter kept around your room, in an unorganised mess, then you need to get it cleaned and properly. Get rid of the things that are reducing the space around, and clean it up properly. Pay attention and move out all the things that you feel are unnecessary, such as those in newspapers and magazines. Make sure that you dust off the things with a duster so that it doesn't settle down for good.
Your Mattress, Pillows, Cushions and Blankets
The essentials for a nice goodnight's sleep, But you need to make sure that they are good and not affecting you in any way possible. Starting with the blankets, If they are lightweight blankets, make sure you beat them properly, It can get rid of the dust that is already established into your blanket comfortably. For the heavy weighted blankets, make sure that you make them bask in the sun. The same goes for your mattresses, as they accumulate a lot of dust on themselves, and it could harm you in unimaginable ways. Give a regular beating to your mattress and get rid of the settled particles of dust and flip the mattress occasionally. You can also give an occasional sunbathe to your mattress. Fluffing up your pillows and cushions occasionally would make it better for you to have a good and safe life. Change your covers, and clean up your sheets, and live a happy life.
Vacuum
For a safe and happy home, the vacuum will be your best friend. It will suck all the dust into itself and provide you with a safer environment and home to live in. The home's end gets very messy, and the dust is so minute that they enter through the small pores or openings of the house. To get rid of them is quite a task, especially since you cannot see them properly, and vacuuming turns your best friend, getting rid of every single particle and making the air breathable for you.
The carpets
These deserved to be mentioned separately, since these accumulate the most of the dust within themselves, you need to give it some separate attention.
Carpets are the home for the dirt, dust and allergies, and the dust gets securely trapped in the carpets, it can start allergic fits, affecting your health adversely. do vacuum the carpets regularly. Much as we love carpets, dust mites love them too. Try getting your carpet professionally cleaned twice a year to ensure that all the dust and pollen is removed. Carpet cleaning in North Adelaide provides a lot of services that could add up to your benefit and help you pursue a healthy life. Getting them cleaned professionally is the best option that can help you in the long run.
Conclusion
There are millions of ways in which the dust enters our homes, and it is very hard to get rid of them, but it's not something that you can let happen, so make sure that you clean them regularly. Also take care of your furry pets, as their fur contains loads of pollen and dust, Give them a proper cleanse now and then to avoid the dust to the max.
Reader insights
Be the first to share your insights about this piece.
Add your insights