How To Find the Right Sport for You
To get the most out of sports, you need to pick the activity that is best for you. Below are some things to consider when choosing which sport to try.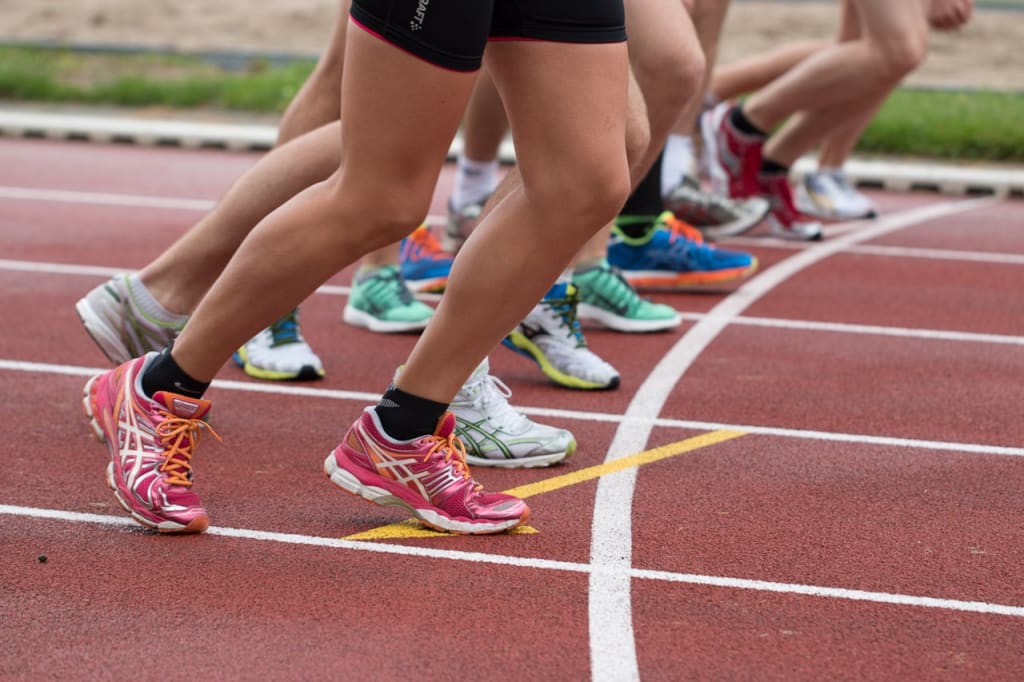 There are many benefits of playing sports. Sports help keep you in shape and can improve your self-esteem. They can even reduce stress and depression. They are tons of fun, as well.
Equipment or No Equipment?
Different sports require different types of equipment. To play football, for instance, you should buy a helmet and plenty of pads. Baseball players, meanwhile, need bats and Rawlings gloves.
You do not want to purchase expensive cleats or golf clubs and then never use them. Seeing the equipment in your home every day could remind you of the investment you made, giving you the extra motivation to continue playing your chosen sport.
Still, there are plenty of activities that do not require tons of equipment. If you would prefer an equipment-free sport, try Nordic walking or running.
Individual or Group Activities?
Next, you should decide whether you want to play an individual sport. Team and club sports are best for those who enjoy the camaraderie of group activities. Team sports can also help you learn how to work with others to achieve a common goal.
Yet team activities are not for everyone. Many club sports require you to follow certain rules and schedules. Those who prefer practicing on their own time should look at solo activities such as wrestling and tennis.
If all of your friends are on a certain team, you may want to join that squad. However, this could test your friendship. After all, you may have to compete with your pals for starting positions on the team. Your competitive friends may also get mad at you if you make a mistake during a game. Opting for an individual sport can eliminate some of these tensions and help keep your friendships intact.
Fun, Fitness or Relaxation?
You also need to think about the reason you want to start playing sports. Many activities, such as Zumba, cycling and racket sports, are fun ways to stay in shape. If your primary goals are to get out of your house and hang with friends, then low-key sports such as bowling and billiards are good choices.
Those who really want to improve their fitness should consider more intense and active sports. Your doctor may even be able to recommend activities that are suitable for your health condition and fitness goals.
Those looking to build muscle, for instance, should try running, swimming or weight-lifting. Playing rugby can also help strengthen muscles throughout your body. If you want to improve your coordination as part of your fitness plan, try equestrian or archery.
You may instead want to choose sports that let you relax after a long day. Yoga and Pilates help your body and mind reset as you improve your physique.
Busy or Unbusy Lifestyle?
The sports you choose need to fit into your daily routine. If you have a busy work schedule, avoid sports with strict practice regimens. Similarly, those who enjoy spending time with family on the weekends should avoid sports with games on Saturdays and Sundays.
Active or Calm Temper?
Certain activities require different temperaments. If you have an active temper, try faster sports such as basketball, running, fencing, tennis and football.
Those with more even-tempered personas may not like these types of sports. Calmer people should instead opt for slower activities such as rock climbing.
Before you decide which sport to pursue, consider your own temperament and needs. You should also think about why you want to play sports in the first place. You can then choose sports that will help you achieve your goal.
Most importantly, pick a sport or sports that you enjoy. After all, sports should feel like play, not work. Do not be afraid to try a sport that you have never attempted before. It could end up becoming your new favorite activity.