How to Design the Perfect Bedroom
We give you these tips on how to design your perfect bedroom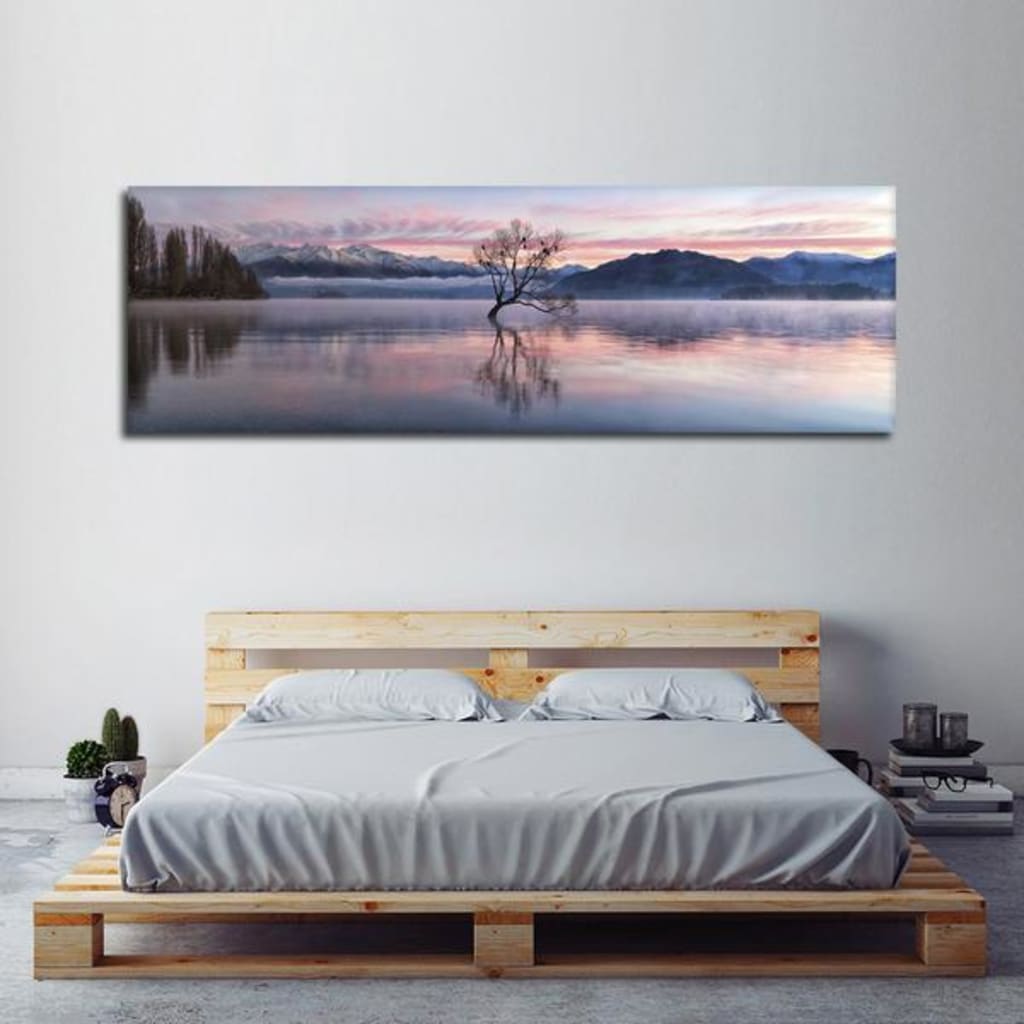 The bedroom is probably the room where we spend the most time in a day—sleeping for eight hours a day, hanging with our lovers, and sometimes chilling during a rainy day. But how well have you designed this very important room? A beautiful, functional bedroom will definitely make your sweet time even sweeter. That is why we give you these tips on how to design your perfect bedroom.
1. The Bed
Where you sleep is the most important part of the bedroom. For the perfect bed, follow the following design tips:
This goes without saying: Invest in a good, modern bed and mattress. Ensure that both of them are of the right size. You can add a mattress topper in order to make it even more comfortable.
Acquire bed sheets, pillows, and duvets that match the wall décor and the curtains. That beautifies the room and makes it look lively and modern. The color patterns will depend on your gender but as much as possible, don't let them wander too far from the other colors in the room.
Designs involves more than appearance. It has a touch of smell as well. You can add an air freshener to your bedroom and some little fragrance on your bed sheets.
2. Lighting
A modern bedroom needs to have proper lighting. Have as many light sources in your bedroom as possible. Wall sconces are perfect because you can dim them or rotate them whenever and however you feel like. A couple of nightstands will also improve the lighting in your bedroom, provided that you place them strategically. Place one on your dresser and one on your study desk—if you have one.
A bedside lamp keeps the bed shiny all night long while a floor lamp can be dimmed to give you the perfect stare at night.
During the day, your best lighting bet is your window. As much as possible, ensure that the windows are letting in sufficient light during the day. It is also good to open them during the day so that they can let in fresh air from the outside and let out any harmful air particles.
3. Bedroom wall art
Don't let your walls look basic; brighten them up by investing in a good bedroom wall art. Having a bedroom wall art that is associated with nature or is composed of bright colors can have a really calming and relaxing effect after a stressful day at work. We highly recommend that you use light blue and green colors as they tend to bring down blood pressure and slow down the heart rate, making you feel more relaxed and serene. Also, if you combine green, blue, and yellow, they will provide warmth, comfort, and relaxation not only for your bedroom but for every room in the house. Nevertheless, these colors not necessarily, need to be wall paints. They can also be represented through bedroom wall art, and still, have the same relaxation effect on your mood.
4. The dresser
Hang a large mirror on your dresser in order to reflect light from the window all over the bedroom, making it brighter. The mirror also makes your dresser more functional and contemporary. You can even add an extra mirror on the wall opposite the dresser.
5. Inject some privacy
The last thing you want is a bedroom that everyone can see everything from the corridor. When choosing your layout, ensure that the bed, dresser, and anything else that carry your privacy is hidden from nosy guests.
6. Plants
Add some green in your bedroom to improve your dreams. Plants have a unique ability to turn a dull room into an inviting beauty. Plus, adding living plants to your bedroom helps clean up the indoor air. Research shows that people who breathe fresh air often tend to sleep better, more productive, and less likely to suffer depression. And speaking of air quality, ensure that the bedroom is well ventilated.
7. Add a door leading to the exterior
If your bedroom is on the ground floor or on upper floors with terraces, connecting it with the exteriors would be great in that it will improve the intake of sunlight and make the room more functional. It also makes the room appear bigger than it actually is. However, if you live in regions with deplorable weather conditions, this idea might not work well with you.