How to Decorate Your Outdoor Space
DIY/Design for Your Outdoor Space.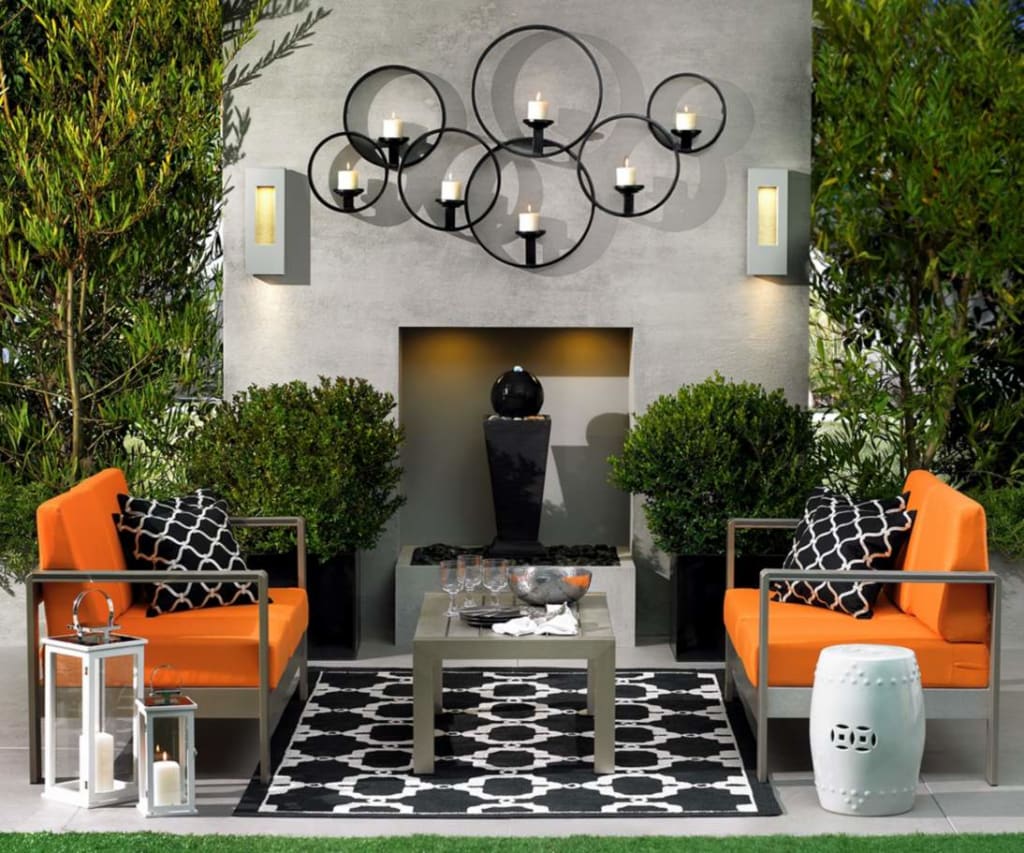 A backyard could probably be the most valuable asset of modern homes. While living in a spacious flat is quite nice, owning a house with lots of outdoor space is even better. The best thing about outdoor space isn't the fact that it elevates the entire look of your home, but the opportunities that come with it — you can use it as an outdoor cinema, a place to prepare your barbecue, a spot where you can drink your coffee or your safe haven where you can relax after a long day. No matter what you do, your outdoor space needs to be decorated properly, so here are a few ideas you might want to explore.
Design Your Space
Determining where to locate your outdoor hangout area is an important first step in the entire outdoor renovation project. Everyone with a deck or a patio has no problem designing this space, because all the work's already been done for them! The only thing left is deciding where to place their outdoor furniture and how to decorate it. However, homeowners with no decks or patios need to utilize the green surface behind their house and set up a picnic spot on the ground. Using a simple blanket might do the trick as people have been doing so in lots of public places — like the Central Park in New York, for instance — for ages now.
Choose the Right Furniture
When furnishing your outdoor area, keep in mind that you really don't have to do much — a sofa, a couple of armchairs and a coffee table is definitely enough. Adding too much furniture will make everything crammed and you'll feel uncomfortable in a matter of minutes. So, opt for a smaller number of pieces made from high-quality materials — stainless steel, aluminum, and teak are considered to be the best options that can endure various weather conditions and different temperatures. Finally, don't forget to figure out a way to cover your furniture in case of rain and find a spot for it in the garage — preserving outdoor furniture over winter is essential if you want it to last longer.
Add a Touch of Elegance
Now that you've picked the right furniture and placed it in a way that suits you the most, it's time to add a touch of elegance. Again, you don't have to do too much if you pick your décor beforehand and try to keep it simple and classy — after all, it's going to be the most effective that way, which is something we all need, don't we?
Adding a decorative rug is certainly among the best ideas out there and picking a nice pattern will make your outside space more elegant, cozy and homely. After that, think about classy storage options — why don't you add a nice little bookshelf and prepare yourself for all those long afternoons ahead of you? In the end, think about DIY decorations: a picture frame or two might be more effective than you could've imagined.
What About Plants?
The point of an outdoor space is to make you reconnect with nature, and what better way to do that than by adding a few plants and flowers into the mix? No matter how big your outdoor area is, you'll surely be able to find lots of options that will work just fine, even in the smallest of spaces. Alternatively, you can simply repaint a recycled wooden pallet and attach a dozen clay pots onto it, ultimately creating a unique flower setup everyone will love.
Fresh Air, All Year Long
Modern people often seem to forget how important fresh air is — yes, there are amazing ways to keep your home ventilated and fresh, but spending time outside is an even better alternative. That's why you should make the most of your outside space, furnish and decorate it, and spend as much time there as you can.