How to Clean Sneakers
Don't you just love the way your sneakers look when they're brand new?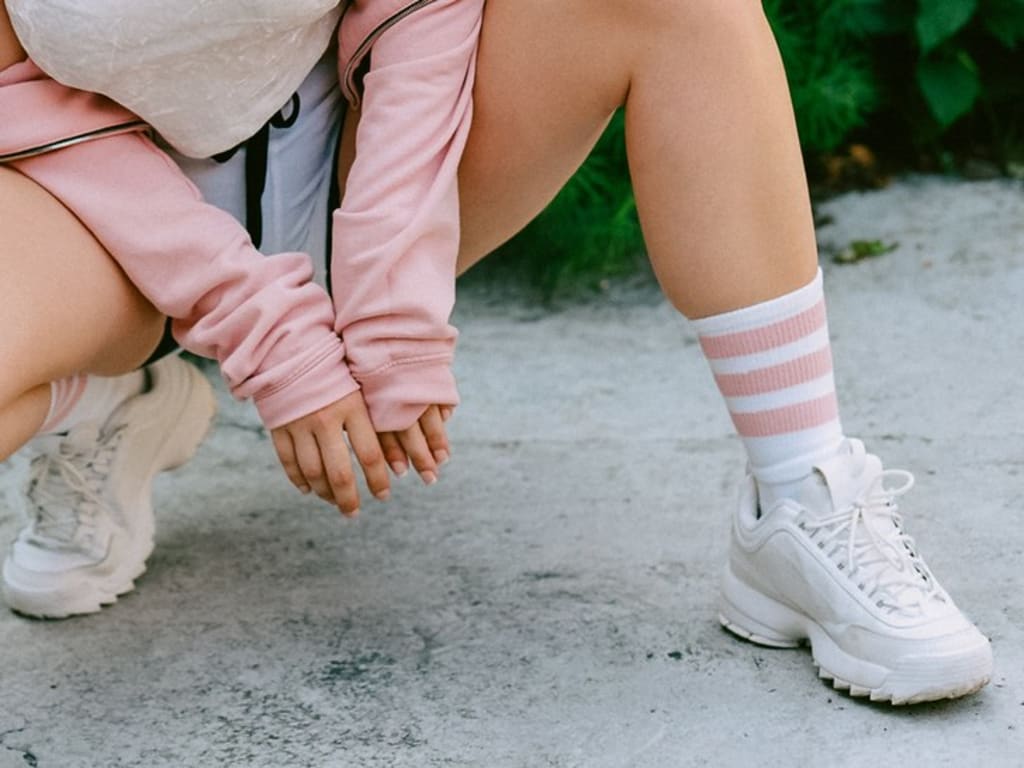 But then you wear them for a few times, and without even realizing, your previously spotless kicks get a completely different shade of brown or grey. Fear not, because we've come up with a few suggestions that'll make your running shoes or any other sneakers look brand new, with easy and quick cleaning tips. Depending on the fabric, every pair of kicks will require a different cleaning process, so get ready to brush up on your cleaning knowledge.
Knit
Knit shoes are very delicate, so you'll need to be very gentle with them. The fact that they are pliable and soft requires them to be cleaned with something softer than a brush. A soft cloth will be enough to clean knit running shoes, for example. You will need more strength and patience to get out stains, but you will leave the sneakers damage-free. The chemicals from the detergent can be too harsh on the fabric, so it would be best if you used very little of the product. A mild bath soap would be a much better alternative. Take a cloth and soak it in cold water, gently rub on the soap and start getting out stains.
Canvas
While canvas sneakers will last for a long time, they will require often cleaning. To get out all the stains from your favourite women's sneakers, get a cleaning paste made out of baking soda and warm water. Put the paste on a toothbrush and starts scrubbing the canvas until it's spotless. After you're done scrubbing, leave the sneakers to dry without removing the paste mixture. Use a damp cloth later to remove hardened baking soda pieces. Even though it's not recommended to wash the sneakers in the washing machine because of the delicacy of the fabric, canvas is sturdy enough to withstand a run through the machine. Just make sure you run the machine on the delicate cycle, otherwise, even the sturdiest of fabric may be ruined.
Mesh
Breathable fabric such as nylon mesh is one of the best fabrics for runners. However, the netting will store plenty of dirt and dust you gather while working out. First, it's essential that you brush away all the dirt with a bristle brush before you use a wet cloth or a sponge to wipe them clean. To clean all the smudges, mix one part vinegar, and one part baking soda, apply on the dirty spot and leave it for 15 minutes. Scrub it gently for a couple of minutes, and use a soft wet rag to wipe it clean and leave the sneakers to air dry. Always have a bristle brush nearby, because you'll clean them the most efficiently with that, thanks to the gentle bristles that are sturdy enough to clean all the dirt without damaging the fabric.
Synthetic leather
Synthetic leather is easier to clean than mesh, for example, because the dirt does not soak into synthetics as it does in nylon mesh. That's why you'll clean leather more quickly, and without much fuss. All you need is warm water, mild laundry detergent, and a rag. Use the detergent to wipe down the dirty areas and scrub the area with a brush afterwards. If you notice detergent remains, use a wet cloth to wipe it off. Look for products such as magic erasers for shoes, if you have white sneakers and harder parts of the shoes become more difficult to clean.
Do not use the washing machine
Sneakers should only be hand washed because the washing machine is likely to cause damage to the structure and integrity of the foam. This can have negative effects on the sneakers' ability to provide you with quality cushioning, and may even make your sneakers uncomfortable. Various types of foam react differently to water and the influences of the washing machine, and the result can often be a shorter life of your sneakers.
Final thoughts
Your sneakers should always be hand washed if you want them to last for a long time. All you need is a little bit of detergent, soap, and water to keep them spotless all the time. Avoid washing them in the washing machine so you don't compromise the integrity of the foam, but hand wash them regularly to avoid dirt buildup.