How to Choose the Right Hotel for Your Business Trip
What to Look for in the Ideal Business Accommodation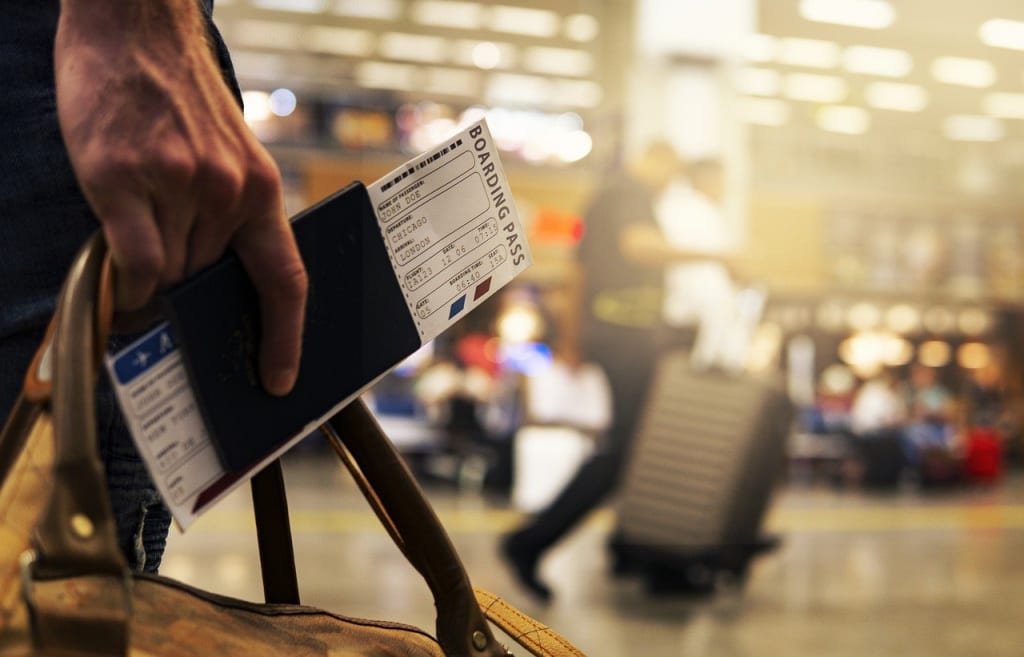 Picking the right hotel for your business trip is essential for your outstanding work performance. You would want to be well-rested and energized when you head out to meet your potential clients, partners, or investors. But how to choose the right accommodation, and what traits the ideal place needs to have? Here is what you need to look for.
Decide on the Type of Hotel You Need - Chain or Family-owned
This is the first thing you need to think about when choosing where to stay for your business trip. Both options have their good and bad sides so decide depending on how long you are going to be there, what you need, and your travel budget. Hotel chains usually have a lot of bookings, and the atmosphere is far from calm and relaxing. Family-owned establishments are quieter, but they may not be able to offer you as many amenities as the big chains. Spend some time researching chain and family-owned hotels, and don't rush your decision.
What to Look for in the Ideal Business Accommodation
To help you get a better grasp of what you need from your ideal business hotel, check the list below. You will see the top 5 things your sleeping establishment should have:
Good Location - It is essential to pick a place conveniently situated either near a major station or to the location you will do your business. For example, if you are traveling to attend a major trade fair, your accommodation must be as close as possible to the exhibition grounds to save you time.
Extra Amenities - Things like room WiFi, on-site restaurant, laundry, or dry services are especially important for business travelers. These services can help you immensely by lowering the stress from searching where to eat, how to work, or where to clean your stained shirt. According to recent statistics, 83% of all business travelers work out when on a work trip. So having a well-equipped gym on-site is also a big plus.
Business Amenities - Think about meeting rooms, projectors, lecture halls, etc. They are not essential for every type of business trip, but it is preferable that your accommodation can offer them to you.
24/7 checking desk - This one is extremely important, especially if you traveling from abroad. You need to be able to check in to your room even your flight has been delayed by a couple of hours.
Shuttle service - Goog business accommodations can offer their guest at least a shuttle that can take them from and to the airport. It's even better if your hotel can provide you with taxi service or a rent-a-car option.
COVID Policy - Traveling in the post-pandemic era, it is a must your hotel can provide you with n adequate COVID policy. This includes protocols in case of booking cancellations, quarantine, etc.
Red Flags When Choosing a Business Accommodation
Lack of photos on their page. This is an advertising trick many low-cost places use - they post only pictures of the scenery and not the specific rooms. Many times the conditions in the actual living spaces are bad, and there are no extra amenities at the establishment.
Bad reviews. Check on Trustpilot, Tripadvisor, and Yelp for customer reviews. Avoid places that have a significant amount of unhappy clients.
No information for the hotel on the internet. If the hotel doesn't have a webpage, and you can only communicate with its staff through platforms like Booking, you should avoid this place. Reputable establishments have at least a site with a couple of reviews on different platforms.
Unfriendly and difficult staff. If the employees sound rude and unaccommodating on the phone, they will most definitely act the same way in person. You don't need additional stress factors during your business trip, so make sure to avoid these hotels.
Pro Tip On Picking the Right Hotel for Your Business Trip
Searching on the internet for a hotel that will fulfill all of your requirements is time-consuming and frankly counterproductive. Instead, what you should do is seek a business accommodation agency. This is a company that specializes in finding the most suitable establishments in accordance with their customers' desires. Create a list of requirements and send them to your agent. The accommodation agencies have a tight net of hotels and hostels they work with all around the globe and can easily find a great room at a reasonable price. Using these types of services is great when traveling in a group or when you will be needing special hotel amenities like meeting or lecture halls. And finally, most business travel agencies have a COVID Policy that can protect the customer in case of cancellations or rebookings.
So now that you know how to choose the ideal business accommodation, it's time to grab your phone and make a few calls. And remember, don't overwork yourself and leave some room for a good rest and a great meal while on your work trip.
Reader insights
Be the first to share your insights about this piece.
Add your insights