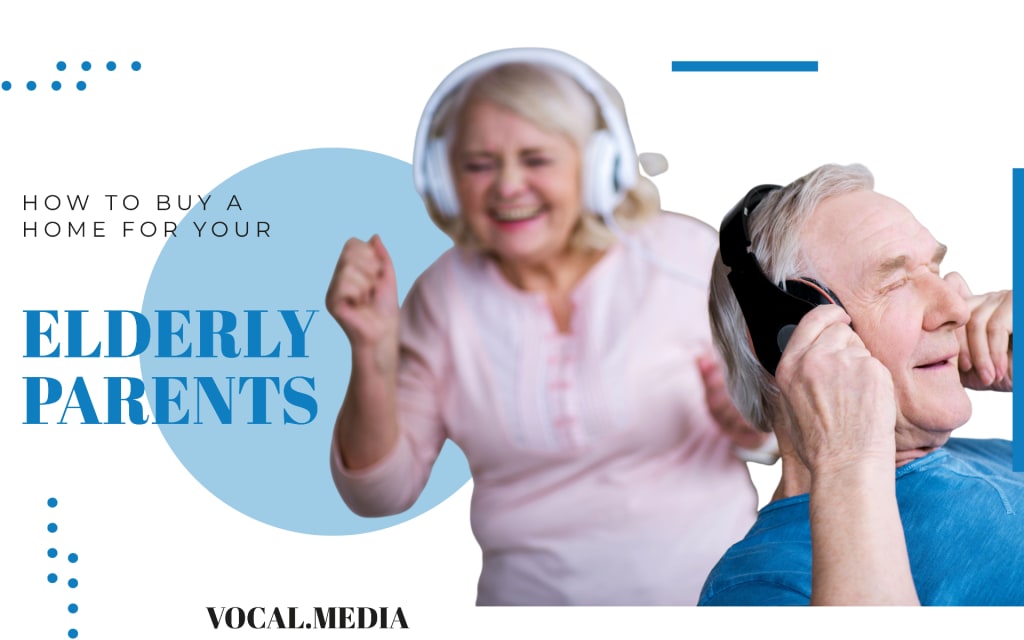 How to Buy A Home for Your Elderly Parents
Some people have reached a major milestone in their life. They are in a place, financially speaking, where they could help their aging parents by purchasing them a newer & better home close by.
There are some financial questions to consider should you choose to go down this path. We will discuss below 3 different options of how to buy a home for your elderly parents and explain how they work.
Down Payment Gift
This is likely the easiest method of the 3 options that we will discuss.
If your parents have enough income to qualify for the home loan but are short on funds for the down payment, then you can provide the down payment as a gift.
Most likely, this type of loan will be an FHA loan. Although, it is possible to use gift money for the down payment with some conventional loans.
The lender will require that the gift be properly documented. This will mean that you, the giver, along with your parents, will need to sign a gift letter. The gift letter will need to contain very specific information, such as the amount, date when money is given, donor's information like address and phone number, and declaration of the relationship between you and the recipient.
Your lender can provide you with a sample gift letter to make sure you get the correct details.
Before proceeding with the gift, make sure to talk to your tax accountant. The IRS has rules for gifts to family members. You want to be aware of any tax implications for both you and your parents if the gift exceeds the annual allowed amount.
Also, you need to consider the future consequences of the gift. Money that is given away now is money that you will not have in the future for other needs such as vacations, home renovations, or your children's college education.
Co-signing the Home Loan
Another option is for you to be a cosigner on the mortgage loan.
This would mean that your parents' income and credit are used to qualify for the loan and your income and credit are used to strengthen the overall loan application. This is common when elderly parents are on a fixed income and need a little boost to qualify for a new mortgage.
Being a cosigner means that you are equally responsible for paying back the mortgage with your parents. This means that if your parent misses a payment, the lender can contact you and expect payment for the loan.
It will also impact your overall credit and debt to income ratios for future purchases. If you are considering a future major purchase, such as a new car, or a boat, or a 2nd home, those plans might be altered or canceled when you co-sign on your parents' mortgage.
Different types of loans, as well as varying lenders, will have their own specific requirements (also known as mortgage overlays) for allowing you as a cosigner. For example, one lender may require that you and both your parents have a maximum debt to income ratio of 42% while another loan may allow debt to income ratios up to 47%. It is important to discuss your credit score and your debt-to-income ratios with your mortgage lender to decide which loan is best suited to your needs.
Getting a New Home Loan All by Yourself
The previous two methods discussed ways in which you could assist your parents with a loan. This option does not involve your parents at all in any financial way.
In the past, buying a 2nd home was considered an investment property since you as the owner would not be living in the home as your main residence. The interest rates for investment property mortgages are normally higher than a mortgage for your main residence and the down payment requirement is typically 20% of the purchase price. These two obstacles made it difficult for most people to take out a new mortgage on behalf of their parents.
Thankfully, Fannie Mae guidelines have cropped up in recent years designed for this specific situation. Larger lenders used to call it the Family Opportunity, but really it's just a conventional loan using Fannie Mae's existing owner-occupied guidelines.
With this type of loan, people can purchase a home for their elderly parents using the same conventional rate they would use to buy their own home.
The down payment requirement is as little as 5% of the purchase price because of the owner-occupied status.
And your parents are not required to sign on the loan.
The lender will need to see the documentation for multiple items. For instance, there will need to be an explanation of the relationship between you and your parents. You will need to provide your sources of income such as W-2 forms, pay stubs, and personal tax returns. And your parents will need to explain that they are not able to make the home payments on their own. In some circumstances, your parents may also need to provide proof of their income not being sufficient.
For people with a strong credit history and above-average income, this is usually a good way to secure a low-interest rate with fixed terms for a new loan.
Less Popular Option: Rent the New Home to Your Parents
This is another option, but it is not as popular as the other items, thus we save it for last.
If your parents are strong-willed and feel that they cannot accept any type of charity, whether it is in the form of a down payment gift or asking you to sign on the mortgage with them, perhaps they will be open to the idea of renting a home from you.
If you can qualify for either an investment property loan or the previously mentioned Fannie Mae guidelines, then you can simply buy the home and then allow your parents to rent the property from you.
However, just like the IRS will oversee the gift mentioned earlier in this article, the IRS will also oversee the amount you charge in rent.
If you are charging rent on a property, you are allowed to take certain deductions for depreciation and expenses that lower your overall tax bill. However, if the amount that you are charging for rent is much lower than comparable rental rates in the area, IRS will nullify your expenses.
If you can afford the expenses and don't plan to use the business deductions, then this will not be a major consequence. However, you should be aware of all tax implications if you choose to pursue this option.
Summing Up How To Buy A Home For Your Elderly Parents
Without a doubt, this is one of the greatest gifts a child can give to their parents in their golden years. Knowing that mom, or dad, or both, are safe and living in a good home nearby can give you and your extended family peace of mind and make these years more enjoyable in many ways.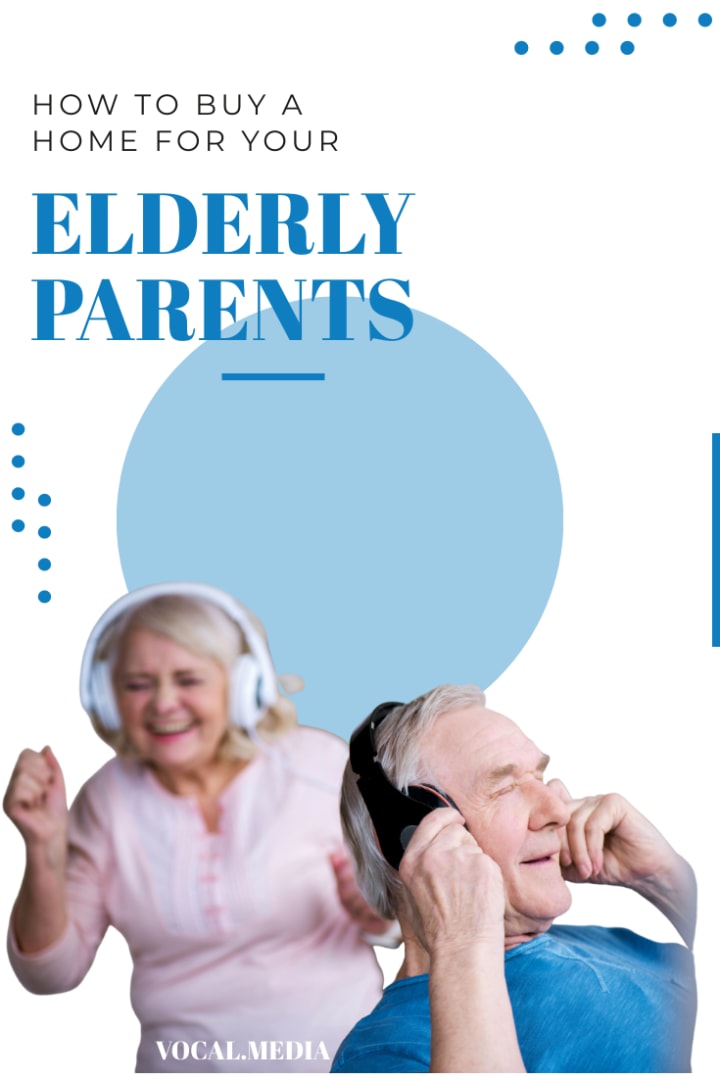 About the author: This article on "How to Buy A Home for Your Elderly Parents" was written by Luke Skar of MadisonMortgageGuys.com. As the Social Media Strategist, his role is to provide original content for all of their social media profiles as well as generating new leads from his website.
We provide award-winning customer service to clients who need to purchase a home or refinance an existing mortgage.
Doing business in Alaska, Alabama, Arkansas, Arizona, California, Colorado, Connecticut, District of Columbia, Delaware, Florida, Georgia, Iowa, Idaho, Illinois, Indiana, Kansas, Kentucky, Louisiana, Massachusetts, Maryland, Maine, Michigan, Minnesota, Missouri, Mississippi, Montana, North Carolina, North Dakota, Nebraska, New Hampshire, New Jersey, New Mexico, Nevada, Ohio, Oklahoma, Oregon, Pennsylvania, Rhode Island, South Carolina, South Dakota, Tennessee, Texas, Virginia, Vermont, Washington, Wisconsin, West Virginia, and Wyoming!
About the Creator
17+ year veteran to the mortgage industry. Through my blogs, websites and social media accounts, my goal is to help the community with as much factual knowledge as possible that helps all parties in real estate transactions.
Reader insights
Be the first to share your insights about this piece.
Add your insights