How My Birthday Present Revolutionized My Reading
How the Amazon Kindle is the best present I've been given.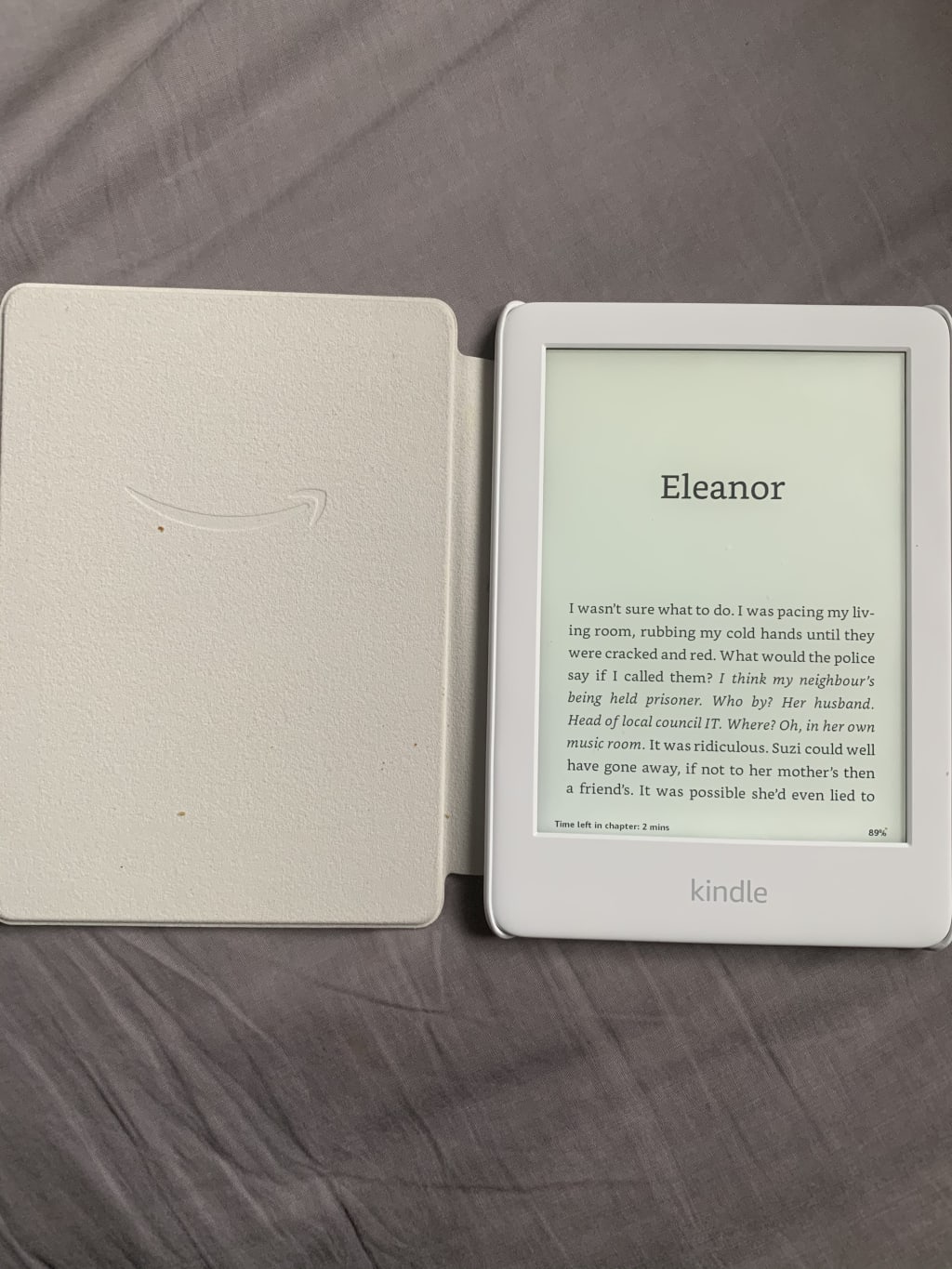 Photo by author.
I turned 24 this time last month. I should be saying I turned 23 considering the entire of 2020 was wasted in lockdown and melted away in lost dreams and false hope.
As I've gotten older I realize I can no longer ask for kids toys or have big birthday bashes, so I decided to ask for something I was completely against when it was first released. An Amazon Kindle.
I didn't like the Kindle at first as it takes away the pleasures of being able to touch, feel and be at one with a book. I love the smell of walking into a bookstore and being able to pick literally anything. Being able to touch them, smell them, feel them and just be around them are the best feelings that only real writers and book readers can relate to.
However, since last year my reading had dropped massively. I can only recall reading potentially two books in 2020 and the second one I never even completed. As a writer, this isn't on! So, I decided that in 2021 I would read more books again to help me naturally improve my writing.
With the Kindle being around, you would think the price of physical books would have dropped in order to keep them in demand. Of course, I was wrong. One book is still £10 on average and in comparison to the Kindle price, that's around double. In addition, all the bookshops are shut as England is in lockdown and I refuse to pay delivery fees for them to take a week to get to my doorstep.
I would say the best thing about having a Kindle is that you can read books for free through Kindle Unlimited which is only £7.99 a month. A lot of books on Amazon are also discounted if you buy the Kindle version and not the physical version. Another positive of owning a Kindle is that I no longer need to worry about book storage. My room is small so I cannot fit much in it, let alone a stack of books.
The Kindle is also light and small (although you can buy fairly large ones). Not small enough so it can be easily misplaced and not light enough that you notice something is missing from your bag. Perfect.
I've had my Kindle for nearly three weeks and I've managed to get two books completed so far. Both are by an author called Claire McGowan who writes fiction books.
For those of you academics, doctors or lawyers who have the stacks of books in your Zoom background for meetings, then I'm still jealous of you! But you can't carry your stacks of books around on the train with you without creasing a page and it being too heavy for your bag. I'm afraid the Kindle wins here.
Side note: If anyone is wondering, this is the Kindle I have and the price including three free months of Kindle Unlimited.
Originally published on Medium: https://medium.com/writers-blokke/my-birthday-present-revolutionized-my-reading-e22c517743cc