How Much Does It Cost to Renovate a Bathroom
All details that you should know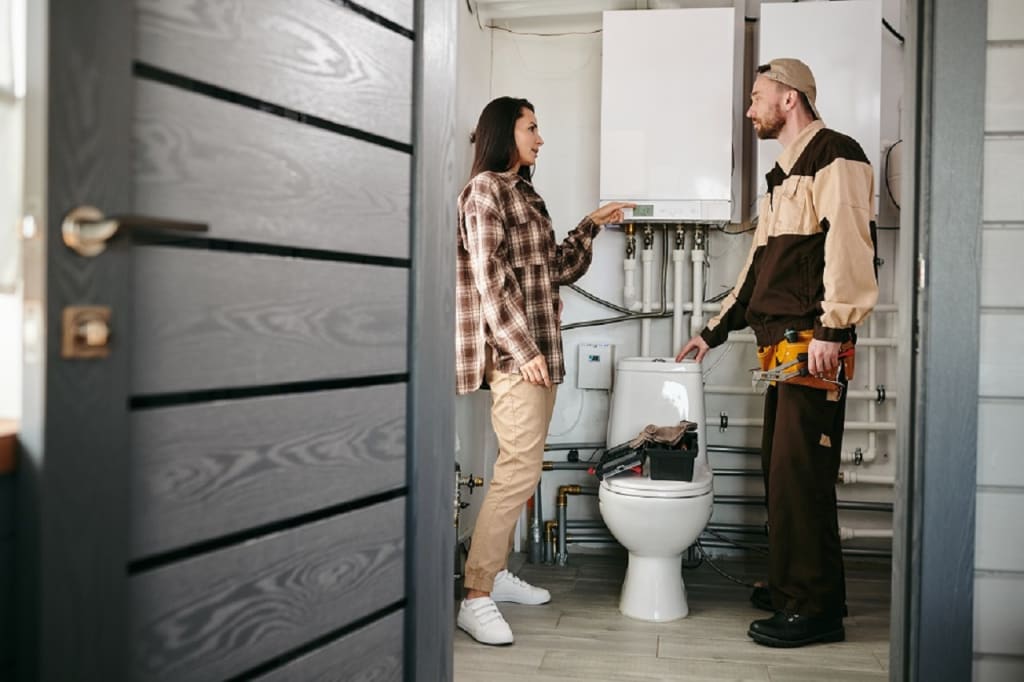 Did you know that a bathroom remodeling project is the sort of project that has a high ROI? According to Remax, the typical budget for a bathroom remodeling project is between $5,000 and $15,000, and bathroom renovations can result in average ROIs of 62%. You might be wondering how can you figure out what it will cost for the bathroom renovation you want for your home? The cost will depend on various factors. Some projects are less expensive than are others. Do you want to get a new toilet? If so, the toilet installation price will also be quite reasonable. You can expect to pay more, however, for a bigger renovation project.
Read on to learn about the sorts of renovations you can get done and what it could cost you.
Relocating Pipes
If you're going with a simple remodel project, you might not have to concern yourself with rerouting the pipes in your bathroom.
However, if you're getting a comprehensive renovation, it might be necessary to relocate pipes in order to accommodate any changes to where your bathtub, shower, toilet, or sink will be. You'll want to get a reputable and experienced plumber who can do rough-in work. A professional plumber will be able to tackle the plumbing renovation for any bathroom remodel project. You'll also want to consider the plumbing cost before deciding what project to pursue.
As for the average cost for relocating plumbing fixtures, you can expect to pay in the neighborhood of between $500 and $1,000 per item. So, if you need to relocate plumbing to accommodate a new shower and tub, the range for both items would be between $1,000 and $2,000. A plumber will let you know what it costs to make adjustments needed to connect to water lines or drains.
Waterproofing Floors and Walls
When it comes to bathroom renovations, you need to remember the importance of waterproofing. This is why such projects are not normally suitable as DIY undertakings. You'll need to properly waterproof the walls and the floor in your bathroom to avoid damage.
Depending on the square footage and the configuration of your bathroom, it can cost between $500 and $1,000 for waterproofing. Another factor that will impact the cost is the waterproofing material used. The associated costs of hiring a plumber will be minimal compared to what you'll end up paying if you do it yourself and end up with water damage that leads to mould.
Installing a Toilet: Toilet Installation Price
It is true that installing a toilet isn't as complicated as are some other bathroom remodeling projects. That doesn't mean, however, that you shouldn't hire a professional plumber. This is all the more the case when you consider how reasonable the toilet installation price is.
If you take on this task yourself, you'll run the risk of leaks that can lead to costly damage. The average cost to install a toilet in Ontario ranges from $145 to $320. That's a bargain when you consider having to foot the bill for any damage stemming from a botched DIY project.
Installing a Tub
It can cost between $1,000 and $4,500 to install a bathtub in your bathroom. But the average expense for such an undertaking is about $2,500. The actual expense will depend on the type of tub you purchase and the sort of modifications required to install it properly.
The plumber will remove the old bathtub, connect the plumbing needed for the new bathtub, and then install the new bathtub.
Installing a Shower
The average cost to install a shower is between $1,600 and $2,700. Various things will factor into what you'll have to pay. You'll need to consider the type of shower you buy, where you want it installed in the bathroom, any modifications that may need to be made, and how much time the job takes. The plumber will take the right measurements, set up the proper foundation, make the proper connections, and then install the shower.
Installing a Sink and Faucet
So, how much will it cost to install a sink and a faucet in your bathroom? On average, the cost to install a sink can range from around $420 to $630 for materials and labour. It can cost between $160 and $350 to install a faucet.
The Average Total Cost of Bathroom Remodel
The ranges mentioned above are just that -- ranges. So, the price you end up paying might be lower or even higher. This includes the toilet installation price and other bathroom projet prices. It's best to take the ranges as general guidelines that can help you decide what sort of bathroom renovation projects you want to get done.