How Do Log out from Facebook Messenger in Different Ways?
Log out from Facebook messenger in multiple ways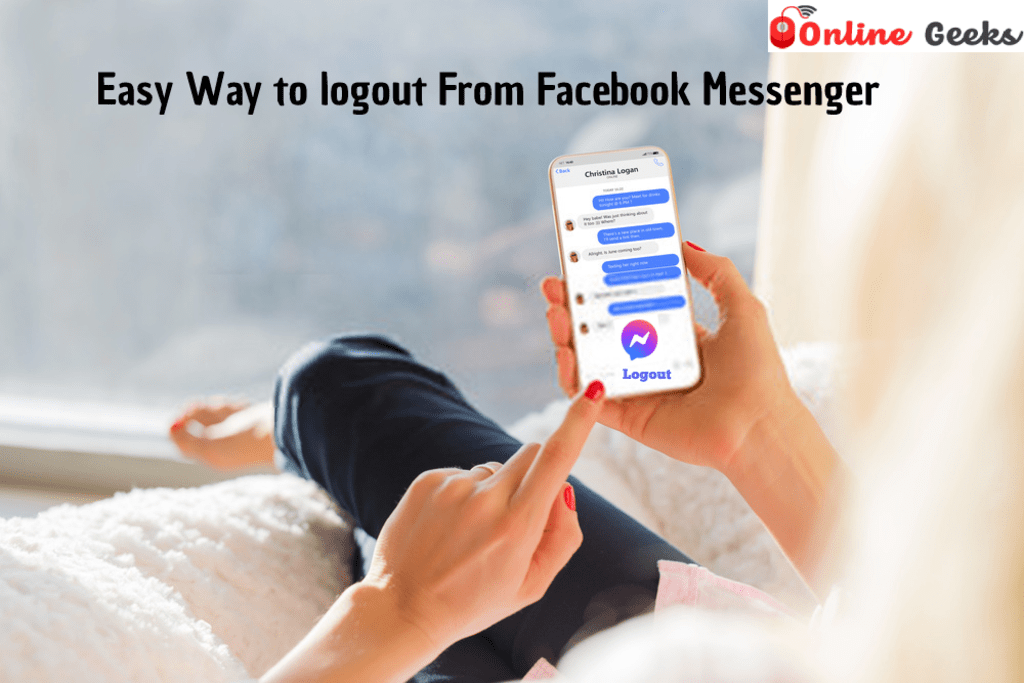 Facebook is the best way to escape these days, teens all around the world are connected to each other via Facebook. Now everyone is trying to connect with each other on this social media platform. This social media portal has taken over everyone completely and during this lockdown, everyone is locked inside homes, so it's the only way to connect with the dear ones.
Facebook messenger is one such way to chat with friends, it's a service that was started by Facebook itself. Now, this service has a lot of interesting features and advancement alongside that makes me different from the Facebook chatbox service. It allows the user to use a different set of emoticons while playing videos and sharing photos alongside. Now let's suppose you hold an account the same and you got this information that there has been multiple account login from different devices, at that point in time it is advisable to log out of Facebook messenger. Now, this is done so as to keep the account secured from hackers or any kind of spam. Having said that there are few people who know how to out of messenger, so I will be listing the basic set of guidelines that you are supposed to follow in order to make certain changes:
1. Start by opening the Facebook homepage and sign into your Facebook handle after that.
2. Having done that you will be automatically disconnected from Facebook messenger.
3. Hit on the "down arrow " which is placed on the topmost corner in the right end and choose the "select" option further.
4. Hit on the "security and login" option afterwards.
5. Check on the section labelled which would let you know where you are logged into, search for the device name by that I mean iPhone/android/iOS.
6. Click on the three dots and select the "log out option".
Whereas if you wish to do so from a Facebook app then there are basic steps, follow these steps to "log out of messenger app". Repeat the steps after us and make sure you don't miss out on any one of those so as to avoid any further problem in near future.
1. Start by simply trying to open the Facebook application on whichever device you are using by that time.
2. Visit the main menu which is at the top right corner of your homepage.
3. Click on the "settings and privacy options".
4.Then hit on the settings option which is under "Settings and privacy".
5.Click on the "settings option" afterwards.
6.Having done that scroll down to the "security option".
7. Hit on the option that reads as "security and login" and simply moves on to the next step.
8. Visit the place wherever you have logged in and click on the messenger section.
9. And having done all the steps hit on the "log out option" and with this you are all good to go.
You may also log out of the service by switching to this method. Clearing the storage data which is in the settings would help. Repeat the steps after us and make sure you don't miss out on any one of those so as to avoid any further problem in near future.
1. You are advised to close your Facebook messenger application in first hand.
2. Then you are supposed to remove the "recent application list or else the fix will not work".
3. Hit on your android settings.
4. Visit the "application manager or another option that reads as apps and notifications.
5. Simply scroll down and hit on the option which says "Facebook messenger application".
6. Click on the storage button.
7. Having done that you would notice an option of "clear storage and clear cache besides ".
8. Hit on that clear storage option which is placed on the upper right corner of your screen.
9. Select ok as soon as the window pops up so as to delete the application data.
10. Visit Facebook messenger again and you would notice that you are successfully logged out of the service.
Also, to mention this blog will simply give you the ways to log out from Facebook messenger. Besides, there is another alternative too wherein you may log out of the Facebook messenger service by simply clearing the cache and cookies and the unwanted data which is automatically downloaded from the ad blocker. It is advisable to log out of messenger on all devices and don't log in to your account on any other device from a security point of view. Apart from that this blog is a clear insight in the reference of the topic so don't miss out on any information. Feel free to reach us anytime and make sure you enjoy this lockdown by making new friends via Facebook service.
For more Read - https://onlinegeeks-60.webselfsite.net/blog/2021/04/28/how-do-i-turn-off-facebook-messenger-on-my-ipad