Helpful Tips Before Buying A Wall Art
Before choosing the right wall art for your home, these tips will help you know what is perfect for your place.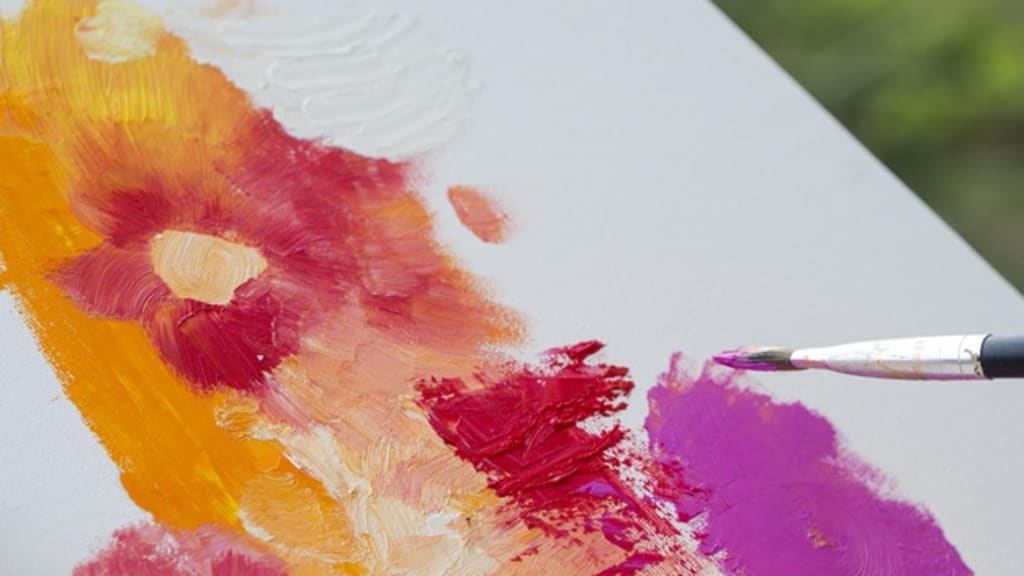 When your home is looking dull, and you need a little color for your place, wall art can add spice to look at your home lively and bright. Buy a wall art that you think sits right unto your style. Canvas wall art is the best example of an art piece where you can explore many designs. 
In addition, wall art can also add a fresh look for your home's interior, so it is wise to choose wall art that could match your style. 
It may be intimidating at first, and you do not know what wall art designs you will choose, but we put the list of guides you can follow when selecting wall art for your home.
Let Your Personality Shine
Choosing wall art for yourself is essential as it shows who you are. You need to pick your own designs that match your personality and likes. If you want to pick a design that you want on the canvas, you can always customize it by choosing your favorite photo with your family, friends, or from your travel.
Do not be afraid to explore a different style and always choose a design that somehow represents you. Be bold in the mix and match styling as you may find a perfect interior for your place. At the end of the day, your wall will bring happiness and satisfaction to you.
Theme To Match
When finding the perfect wall art for your place, you first need to consider what type of design you will use. If you want your wall art to belong in the place, ask this question to yourself. Does your room has a theme that you can match to your wall art?
If your room has a minimalist design, you can select botanical, abstract, typography, and body figures prints. But, if your room is open for various designs, then you can choose from this wall art such as beach and ocean, forest and trees, botanical, skyscapes, cityscapes, and many more. 
Before buying wall art, think of where you will hang it, and what theme of that room you will have your wall art on. By setting your options narrow, you can easily find the right one for your home.
Size Matters
Yes, this one might be confusing and challenging, but let's get it done. 
Before choosing the masterpiece you want to hang on your wall, you must know what size would be perfect for your place. Estimate the size you need, because a wrong size would feel awkward or off to look at. You do not want to have an interior that will look distracting to you or your visitors. That is why it is crucial to learn these tips before buying your desired wall art:
Your wall art should fill 60% to 70% of your available wall space. 
If large space to fill, go for large wall art.
When you are hesitant to buy only one wall art, try to purchase small wall art and put them together.
Hang your wall art on top of the furniture with 6 to 12 inches space.
Choosing The Right Color
Mix and match would be easy if you know what wall art color to use in your place. You do not want to give an "off" vibe to your home by selecting a color that does not match your room well. 
It is difficult, but you need to learn it to give your place an edgier and chic look. Before buying your wall art, understand the colors you want to style in your home. 
Here are some tips you can follow to play with different colors:
You can go for a simple color that matches your wall. When your wall has a single color, let's say beige, you can go for neutral colors that would complement well.
Go for color with different shade from your wall. For example, your wall is orange; you can match it with a lighter shade of orange for your wall art. 
You can always go for a color wheel to know which wall art color would look right to your wall.
If you still find it difficult, the color of black and white would be perfect for every color of the room or wall.
Overall, wall art makes the place look pleasing and whole. If you are an art lover or just someone who wants to buy wall art for home decor, a guide to help you choose your perfect art piece is vital. Do not be anxious. When you follow these tips, the burden on your shoulder will feel lighter, knowing you are on the right track. 
If you are looking for canvas wall art that would look beautiful in your place, you can always check the art designs made by professional and skilled artists from Panel Wall Art. 
house
About the author
Call me Jen, a writer and blogger of LifeStyleConvo & UrbanHouses, who worked as a full-time content creator. A writer by day and reader by night.
Reader insights
Be the first to share your insights about this piece.
Add your insights