Gifts for the Earth
Second Place in Mindful Gifting Challenge
How to practice your Eco Ethical values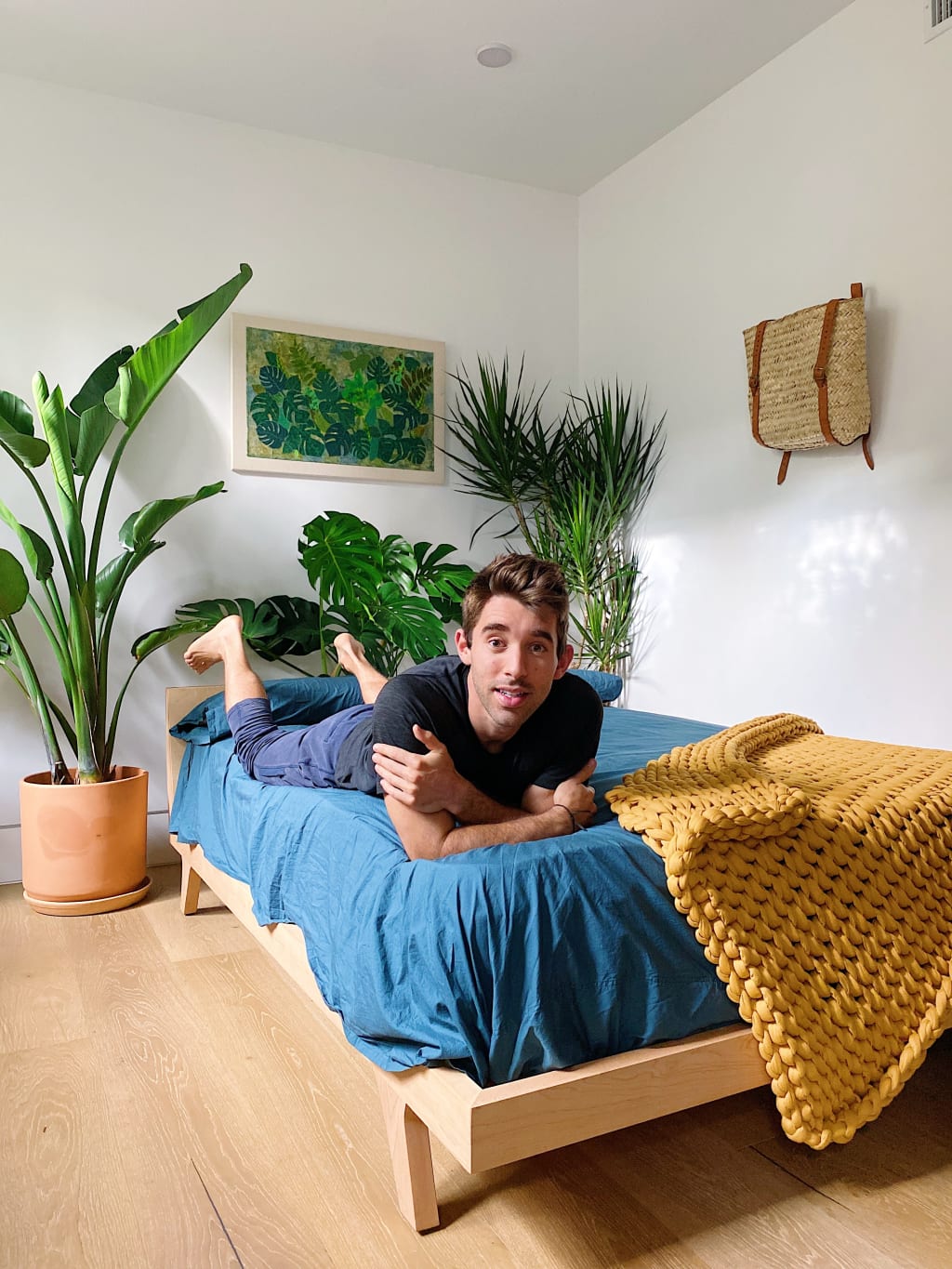 The Eco Ethical Bedroom Jungle
Living a plant-based life involves more than just your diet. Every consumer decision we make can put plants (and the health of our planet) first, but it takes time, diligent research and sometimes a few sacrifices in order to make responsible, eco-conscious decisions. That's why I created this gift guide. I wanted to share the companies that are doing their part to promote environmentalism, protect human rights and create products ANYONE would love.
Here we go again… another "influencer" wants to push products on me that he is probably paid to promote despite the fact that he preaches about low waste living and excessive consumerism…*eye roll
WRONG!
For one, this is not strictly a holiday gift guide. This is a guide you can use at all times of year to embody your new #EcoEthical resolutions.
Secondly, even though I rarely shop for new things, I recognize that you have to meet people where they are. People love new gifts, and if I can convince them to make a purchase that is better for the environment and the people who made it, I'm going to do it.
Lastly, these are products that I ACTUALLY use each day and it encompasses multiple aspects of life from clothing, to travel, to home goods. If you've been following me and my plant adventures, then you've probably seen these products make cameos in my stories and posts, and each fits into a particular facet of my day-to-day. So take this gift guide, do your research and happy (sustainable) shopping.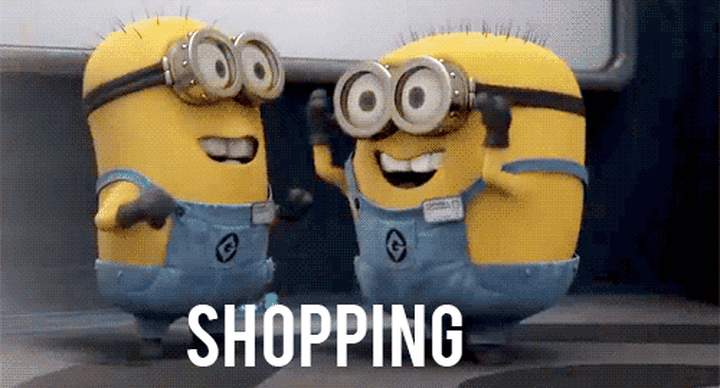 PLANTS
Did you know I was obsessed with plants? For the love of mother nature I hope so, but the world of houseplants can be tremendously wasteful. Plastic nursery pots and huge bags of soil wrapped in plastic make the work challenging, but I am always looking for new ways to cut down on the waste and make my growing more efficient, especially when it comes to plant accessories.
Seeds
There is nothing more satisfying than growing plants from seed. It takes a new level of patience, but the plants are stronger, there is no plastic nursery pot and you have a much wider selection. My top three providers are:
Johnny's Seeds - for the bulk of my spring and summer crops. Always reliable with a ton of selection
Row 7 Seeds - for wild experimental varieties that are adored by chefs (Dan Barber is a co-founder)
Sustainable Sprout - their microgreens kill on my windowsill!
Grow Lights
There is nothing less sustainable than seeing your plants die and having to buy replacements. That's why grow lights are so important in the winter months to keep your green friends alive and happy. There are tons of grow lights out there but I have had success with CANAGROW and SOLTECH. The LED technology is super energy efficient and the bulbs come in a cardboard box without any plastic.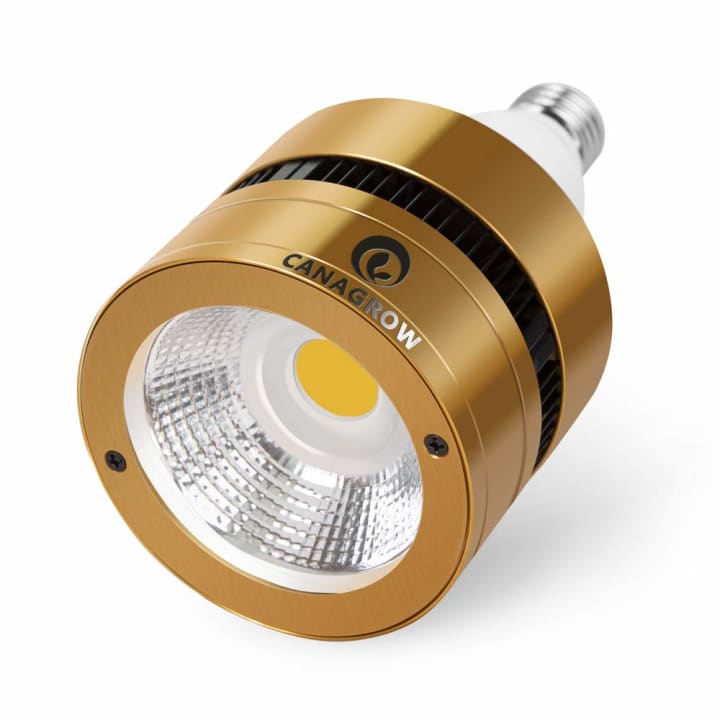 Have more questions on grow lights? Be sure to visit check out my friend @mrhouseplant's grow light guide here.
Avoid the plastic planters from Home Depot and find yourself a local ceramicist. It is definitely going to be a bit pricier but you are A) supporting a local artist B) Supporting the environment and C) Getting a hand-crafted and customizable home for your plant family - and don't they deserve the best? I've purchased some absolutely beautiful pots from my friend Lauren (@les.bk) and you should too #treatyourself
Plant Vessels
S-Crafted Baskets is weaving up some of the most sustainable and ethical baskets in the plant game. Made of hemp, recycled polyester and salvaged leather, these baskets make a great cache option for your potted plants. If you want to get vertical, you can go with Wallygro Eco Planters or some beautiful rings from Braid and Wood. If you're into something totally new, check out Terra Planter's new design. They crushed their crowdfunding campaign and I need to get my hands on one soon.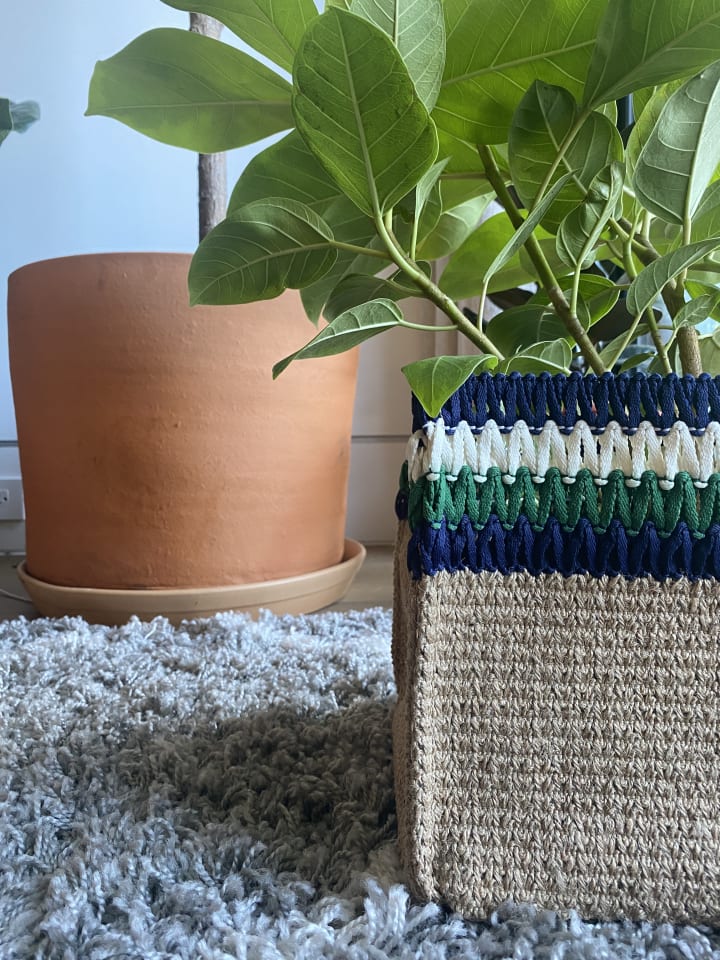 COOKING
The Vegan Instant Pot Cookbook
Nisha is a friend from NYC who also moved to the west coast during the pandemic. She is an absolute delight of a human being and her vegan recipes are on point every single time. Her vegan Instant Pot recipes kept me going through the early stages of my plant-based life and it is a great starter for anyone looking to make the jump or just add some new recipes to the repertoire.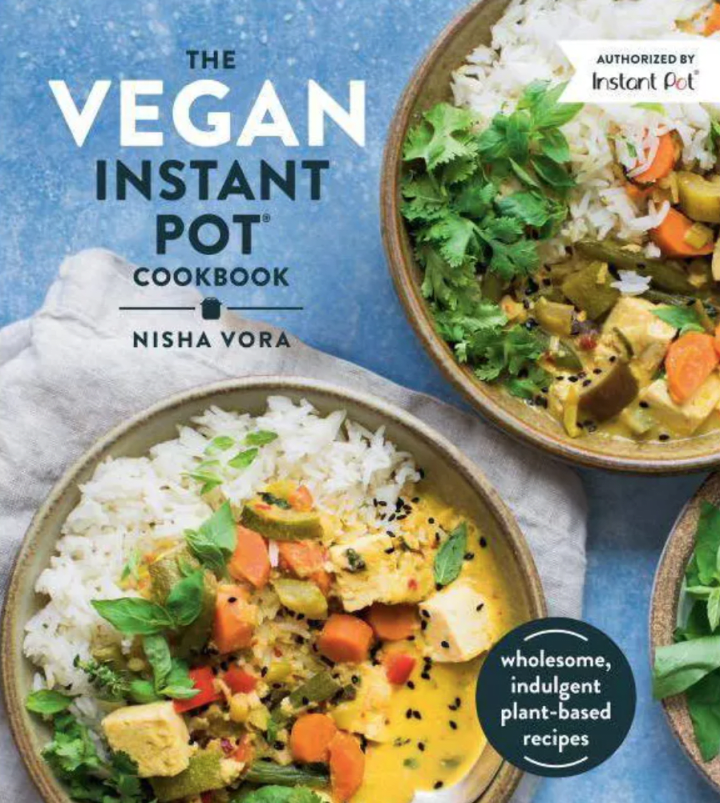 Max La Manna is my food sustainability role model / man crush and his book has it all. Not only is the book itself produced from all sustainably-sourced materials and dyes, but it is filled with zero-waste recipes, food hacks and life tips to live a more eco-friendly lifestyle. You don't have to be a vegan to get value from this book, so give it a shot and eat more plants!
Countertop Compost Bin
For NYC living, I fill my freezer with brown bags full of food scraps, but I really should take my own advice and get a compost bin for my outdoor garden. There is so much organic waste that I could turn into fresh compost, and it would save me a trip down to recycling yard each spring. I'm not going to make a recommendation here since I don't use the product myself I'm sure there are a ton of options out there for outdoor and indoor setups. Helen Milan has a cool countertop bin!
CSA Share or Grocery Subscriptions
I'm a huge proponent of supporting local farmers, and if you don't have a local farmers market nearby, opt for a weekly CSA (Community-Supported Agriculture) share. The food is incredibly fresh and you're avoiding all of the plastic from normal grocery delivery services. You can also opt for sustainable food delivery services. CropSwap is a great option in LA and delivers local produce boxes with food picked within 24 hrs.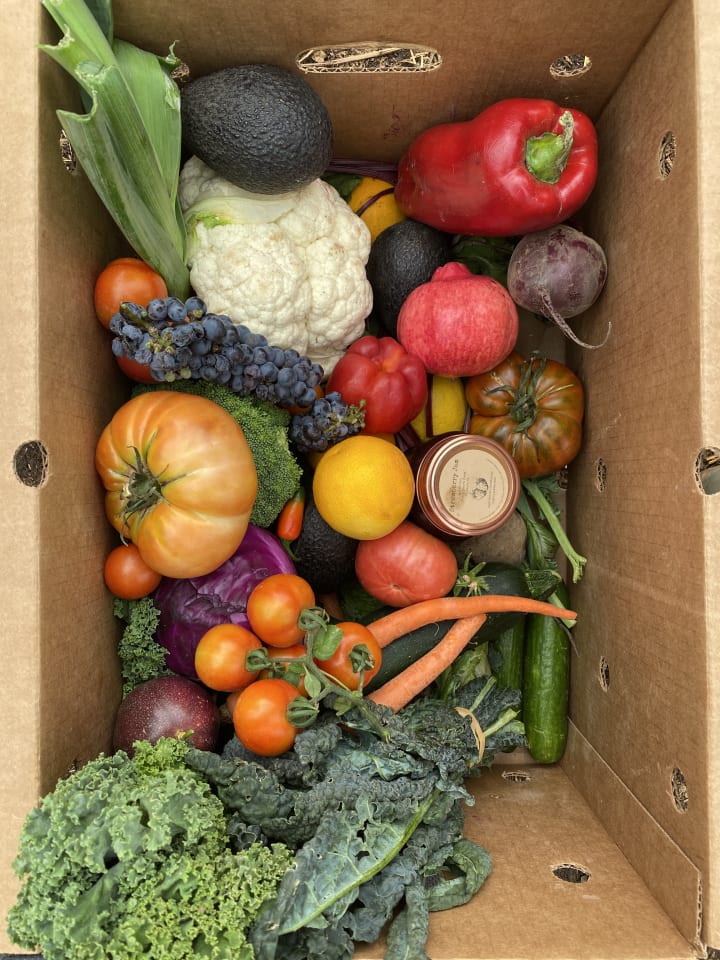 TRAVEL
Patagonia is the #GOAT (Greenest Of All Time) of sustainable retailers and if you're a frequent, nature-focused traveler like myself, having a sturdy backpack to accompany you on hikes and planty adventures is key. I take my bright green backpack everywhere and Patagonia has an amazing program where you can have your old gear repaired and recycled. They just launched a new line of recycled wool clothing too!
Airports, hotels, food fairs and even some restaurants can be breeding grounds for plastic cutlery. These places may not even have a reusable silverware option, so avoid the issue altogether with a handy dandy bamboo set. It's easy to clean, lightweight and will keep you full at all times.
Anyone who still uses plastic bottles is simply making a poor financial decision. The average American spends over $200 a year on plastic bottles, while high quality reusable bottles like S'well cost around $30. Over ten years, that's $2,000 v. $30 so let's stop being dumb with our money (and our planet) and get yourself a reusable. Your water will never be colder.
SELF-CARE
Best. Lotion. Ever! Stevie is a sustainability queen (more on her below) and her homemade, all natural lotion is a do-it-all lifesaver. It has saved my sorry skin on many occasions and I use it nearly everyday. Order a jar (or five) ASAP and give her extra earth props for the compostable packaging peanuts she uses #yayforearth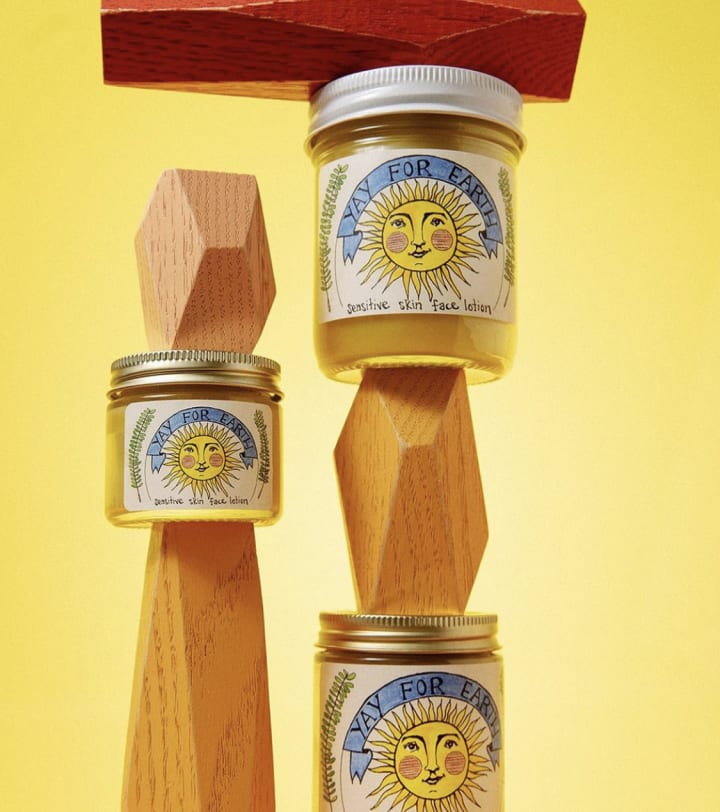 Lush is a vegan skin care company that is nice to animals and their products are effective for all types of skin. I get absolutely filthy during my planting work but their coffee scrubs and package-free shampoos keep me squeaky clean. For the products that come in packaged containers, you can bring the container back to the store and they will refill it for you #zerowaste
You cannot recycle plastic toothbrushes but by the time I turned 26, I had amassed approximately 5,334 standard toothbrushes from my dentist (ok maybe not that many but you get the jist). I finally made the switch to bamboo the last few years and now I derive an unusual amount of satisfaction when I turn down my poor dentist each time she offers up a new brush. My friend Manju's company Brush with Bamboo is an awesome option.
TECH
A phone case that is made out of plants? Sign me up. I've used my Pela case for two years and in addition to being 100% compostable and free of lead, cadmium, BPA and phthalates, it has protected my iPhone valiantly. I just found out they make sunglasses too so I will be rocking those compostable shades soon.
B Corp certified tech company? Yup. Nimble has saved me on numerous occasions with their portable chargers, and the hardware itself is made from ethically sourced and environmentally-responsible materials. Sleek design with even sleeker plastic-free packaging? Bravo Nimble.
One of the coolest products I've come across to date. Originally developed for people in areas without electricity, the jar harvests energy from the sun and turns into a portable lamp. Not only is the lamp super stylish and functional, but the company has created jobs for over 50 previously unemployed men and women in South Africa.
CLOTHING + SHOES
Allbirds
This is my go to casual + running shoe for literally everything. My flock of birds is growing by the day but their wool and tree-based sneaks are super reliable and comfy on the go. The company has sound sustainable values and even open-sourced their sustainable tech so other companies could copy them (who does that!?!?). Allbirds is a model of what modern companies should be, and the product speaks for itself #plantoverprofit. Oh and they also just came out with apparel… =D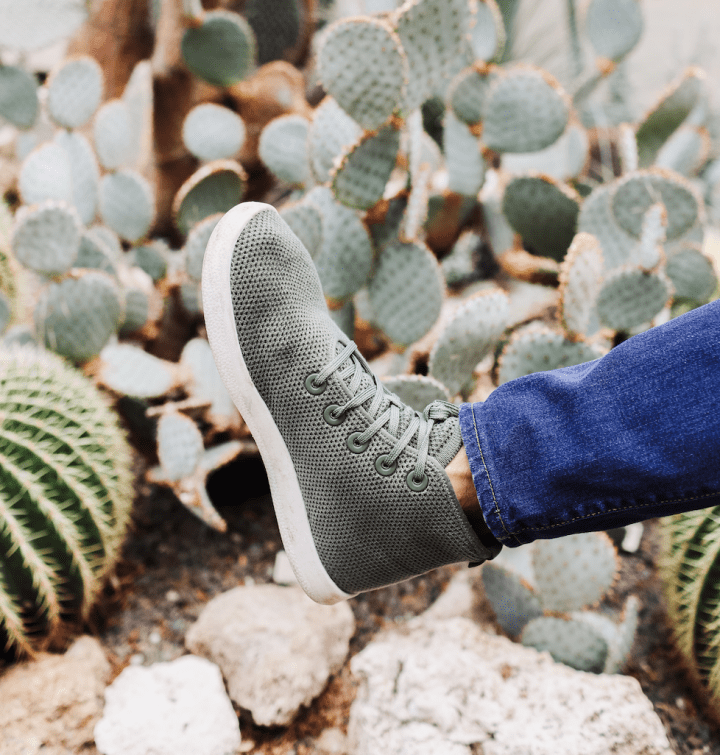 There are a lot of "sustainable" clothing companies out there, but Tact & Stone really takes their eco mission seriously. They are super transparent about their supply chain, ethical treatment of workers and material usage, and I had the opportunity to not only test out their clothes, but sit down with their CEO in LA to talk about their commitment to the environment. Needless to say, I was super impressed with their standards and super comfy clothes.
If you don't want to add anything new into the fashion ecosystem, opt for thrifting. Nearly a third of my wardrobe comes from thrifted items and Buffalo Exchange is my go to thrift shop. There are locations all over the country so be sure to find one nearby and get your secondhand shopping on. Believe me, the thrill is the same ;)
A super small startup company that is 3D printing high class loafers. The tech is water resistant (can be thrown in the washing machine), stronger than leather and can be recycled once they have reached their end. The company was built on the premise of reducing the amount of shoes that end up in landfills, and you can send back your shoes to be recycled after you're done with them.
HOME
I had no idea about responsibly-forested wood before I connected with the team at Medley. Their handmade furniture pieces are as high quality as you can get, and they are made without the hidden toxins and chemicals that you might find in other furniture. I have a dresser and bed frame from them but can't wait to expand the collection when I have a bigger space.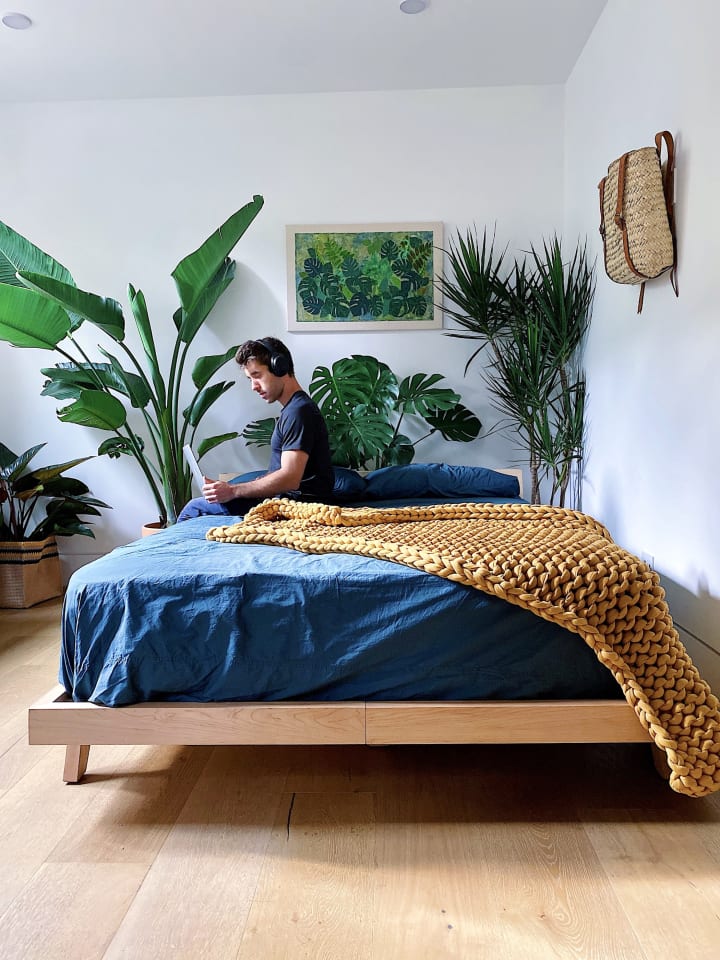 Who knew mattresses created so much waste in landfills? I had never purchased a mattress before, and Avocado made things incredibly easy. 100% vegan, handmade in LA and all of the materials are organic certified. The Avocado Mattress + Medley bed combo is pretty epic, but the pillows are what really do it for me. It's easy to sleep well when you know your mattress is good for mama earth.
You can't have a bed and mattress without quality sheets (see the theme here?). Coyuchi sheets are made from 100% organic cotton and they have a take back program for old goods, but more importantly they put their workers first. Their material is Fair Trade Certified and they are part of the 1% For the Planet network.
Probably the most asked about item on my IG, the Bearaby weighted blanket is the real deal. Perfect for napping on the couch or as an addition to your comforter, the knitted design is breathable and keeps me cool. Oh and you can compost it too… mind. blown.
A lamp shade made from mycelium?!?! Sign me up. The Brooklyn-based small business is growing lamp shades and making them look classy as can be. I just got mine and need to set up my light stand for my standing desk. Maybe I'll throw a grow light bulb in there to make it extra meta haha