Equipment For Extreme Sport
Tactical Products Canada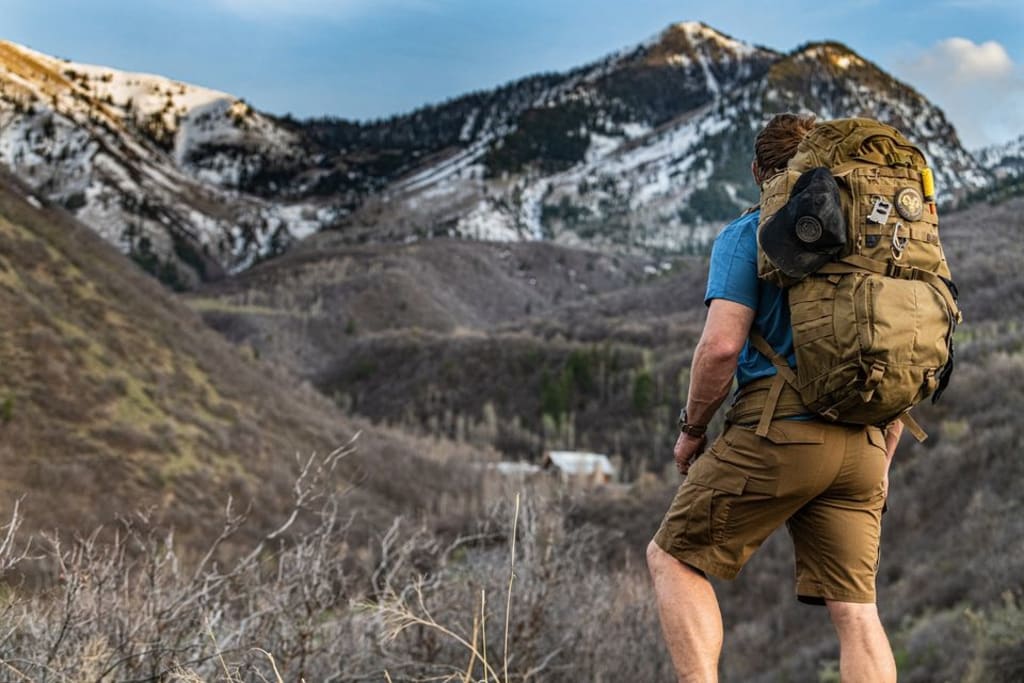 Extreme sport has gained wide popularity in this era. Because more teens and youngsters are continuously being attracted to this fun activity over the traditional sport. Although, extreme sport can be dangerous. But proper training and safety gear can reduce the risks.
Other than being risky, extreme sports have various benefits including maintaining balance, focus, and fear management skills, strengthening various muscles, and boosting self-esteem.
Sometimes, people can't properly manage the extreme sport and make mistakes. As a result, they might get injured. Therefore, to protect yourself from injury, you should know the following equipment for extreme sport:
1. Climbing Shoes
If you are indulged in some extreme sport that includes climbing, then you must get a pair of climbing shoes. Climbing is a dangerous yet interesting activity that requires perfect balance and focus.
Climbing Shoes are designed to protect your feet and ensure that you are comfortable while climbing. If you are a beginner, then you can get any climbing shoes that satisfy your requirements and budget. It not only boosts your confidence but can also save you from feet injuries at the end of the day.
2. Belay Device
Belay Device is a perfect help for rock climbing. It provides friction against falling and also helps in lowering the climbers from a huge height. In extreme sports, being safe is more important than being sorry afterward. Therefore, if you are a beginner then only practice under the guidance of your instructor.
Don't go out practicing on your own. And consider using belay devices in a controlled environment to avoid any danger.
3. Chalk
Chalk is the most crucial equipment for climbing, powerlifting, and gymnastics. Chalk is used by climbers to tighten their grip. It also helps in increasing friction in their hands as it dries moisture or sweat.
If you are allergic to dry chalk, you can consider using liquid chalk. Thus, climbing without chalk is out of the question and can be massively dangerous.
4. Protective Eyewear
Protecting your eyes is the first thing to do while participating in any extreme sport. Almost 90% of eyes injuries in sports occur because of not wearing safety gear. Therefore, you must have protective eyewear.
Protective Eyewear comes in various brands, shapes, styles, and colors that could match any face. So, get your protective eye care to protect your eyes from any injury during extreme sport.
5. Clothing
Clothing has a crucial role in every extreme sport. Some sports require simple but specific types of clothing to ensure the safety and comfort of players. Thus, whatever extreme sport you are participating in, ensure that you are wearing the right clothes. For instance, you can wear a jeans shirt for an extreme sport named "parkour".
Here, we have discussed the top five extreme sports equipment to ensure players' safety and comfort. Make sure to bring these equipments with you while going for any extreme sports activity. It will not only provide the protection you require. But you can also maintain your balance and focus in-game with the comfort these equipments provide. Contact Tactical Products Canada to get good equipment.
About Tactical Gear Experts
Tactical Gear Experts is a division of Unisync Corporation and one of the companies subsidiaries, Peerless Garments, has been producing the highest quality uniforms for the Canadian Armed Forces for over 50 years. Our relationship with the Department of Defence is longstanding and is built on the tradition of quality garments that meet the rigorous needs of our protectors, coupled with great service and on-time delivery.
Born from our passion for protecting those who protect us, we've developed a place that those who seek the highest quality tactical gear can come to acquire the very best tactical products from industry-leading brands.
Our mission is to serve those who serve us, with only the very best Tactical products with expert advice.
list
About the author
With an experience of 10 years into blogging I have realised that writing is not just stitching words. It's about connecting the dots of millions & millions of unspoken words in the most creative manner possible.
Reader insights
Be the first to share your insights about this piece.
Add your insights