Easy Zero Waste Swaps You Can Do Today
Here are some easy zero waste swaps that will help you save money and the environment.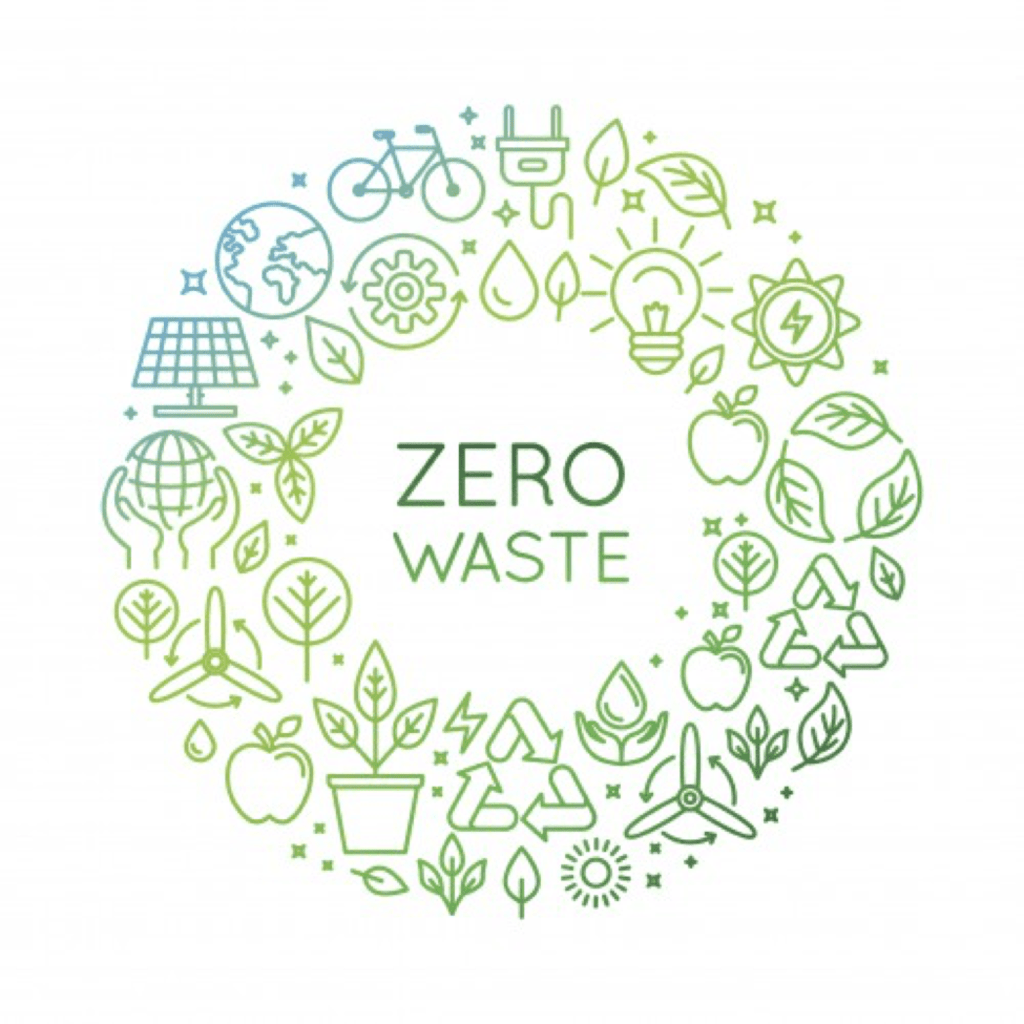 I know life is hard and you've probably got a million other things to worry about. But, trust me, I'm in the same boat. So I've compiled a list of easy zero waste swaps that will save you money in the long run. These items are either reusable or last longer than the plastic alternative. And all of these items I found (and purchased a few for myself) on Etsy. And, of course, I will leave links to these items in case you want to check them out.
Safety Razor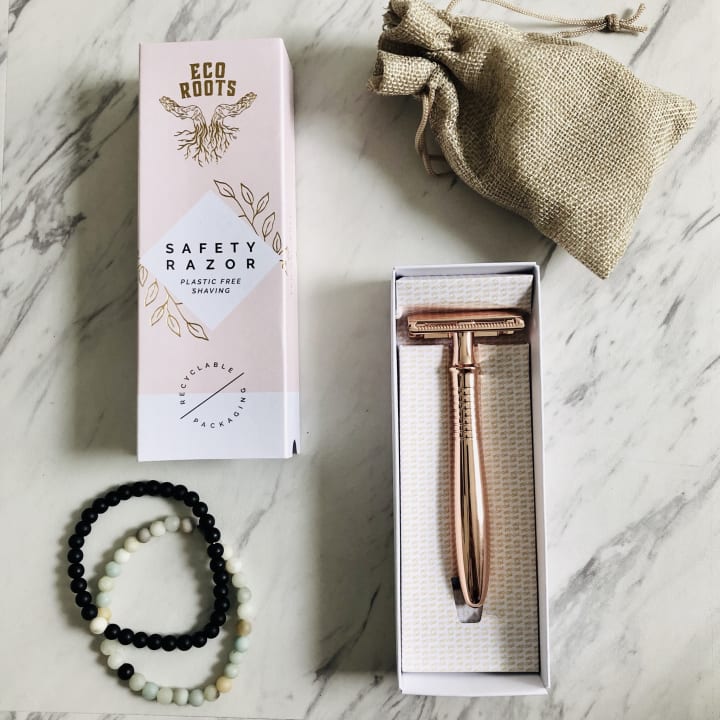 This safety razor set was about $50 and it came with the safety razor, shaving soap and ten blades. I really like using the safety razor because it is completely reusable. The blade comes out so all you have to do is buy new blades every now and then. It really saves you money if you think about how often and how expensive buying new razors can be. And it's super easy to use. I was nervous at first to use it because the head doesn't move like normal razors. It's locked in place, but you figure it out pretty quickly. Also different safety razor have different ways to change the blade. It took me like ten minutes to figure out how to take the head off. This one you twist like a bottle cap. This is one of my favorite zero waste swaps. Kinda expensive in the beginning, but definitely saves you money in the long run and it's great for the planet.
Shampoo/Conditioner Bar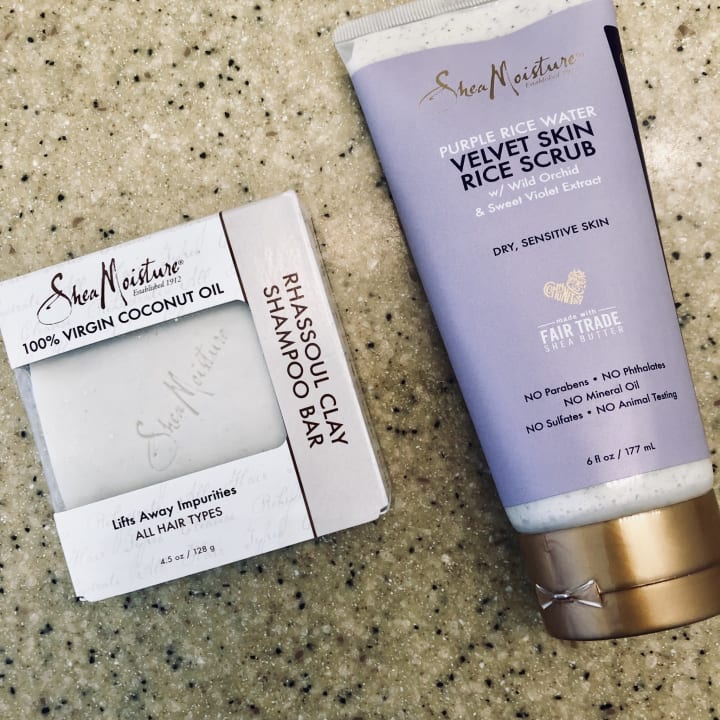 Shampoo and conditioner bars might be the best thing I've discovered. They are super easy to use and each bar replaces three liquid bottles. That reduces so much plastic waste. And they can be really cheap too. I've seen some as low as $5. It does take a while to find a shampoo bar that works for your hair though. I personally love this one I found at Ulta. It's from Shea Moisture, which is a brand I already love. I didn't know they made shampoo bars. They should advertise these products more.
Period Underwear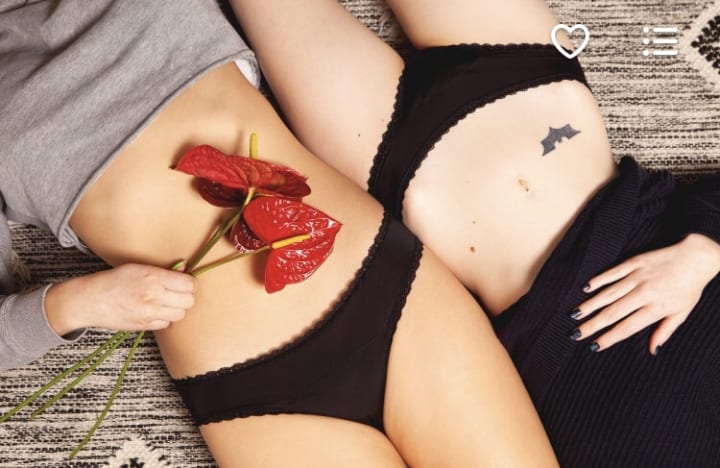 I also tried a period cup but that is so hard to insert. If you can figure it out, then I also recommend switching to a period cup. If not, period underwear is the solution for you. It's like regular underwear except it comes with a built-in pad. So when you're on your period you can just wear these and then wash them. No more spending money on pads and tampons. I found a pack of four for about $54 on Etsy. But there are other brands too. Just do some research. I've seen brands that offer different designs and colors and thickness (based on how heavy your flow is).
Unpaper Towels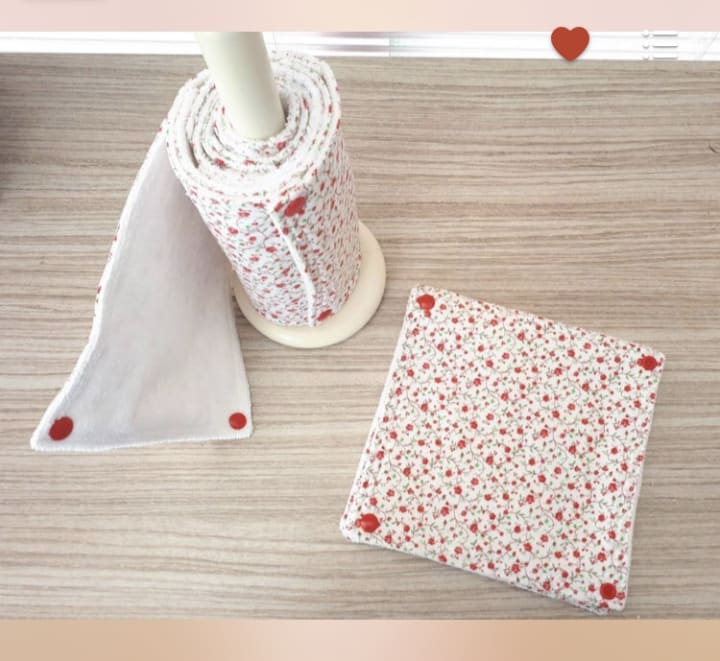 These can be from about $15-$30 USD. But they are reusable. Just throw them in the wash once you're done and it's like they are brand new. No more spending money on paper towels. They also make unpaper napkins, which is basically the same thing but smaller.
Reusable Sponge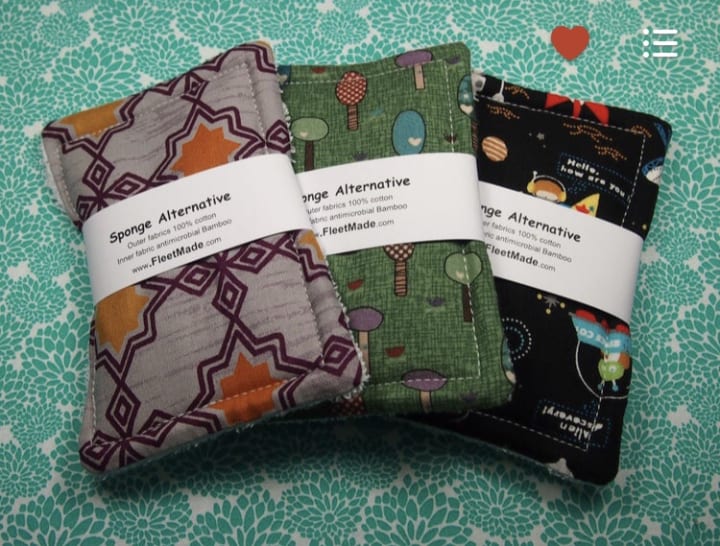 These are about $7, and it's the same concept as the unpaper towels. Just throw it in the wash when it gets a little dirty or stinky and it comes out brand new again.
So that's my short little list of easy and affordable zero waste swaps you can do today. I highly encourage you to try them out. They are super inexpensive and save you money in the long run. And it's like, what's the worst that could happen? You try it and don't like it? Just switch back to your old habits. It's worth a shot just to try it out. And these swaps are so convenient, you might not want to go back to your old lifestyle.