Easy Money-Saving Tricks
Ways to Have a Little Extra in Your Piggy Bank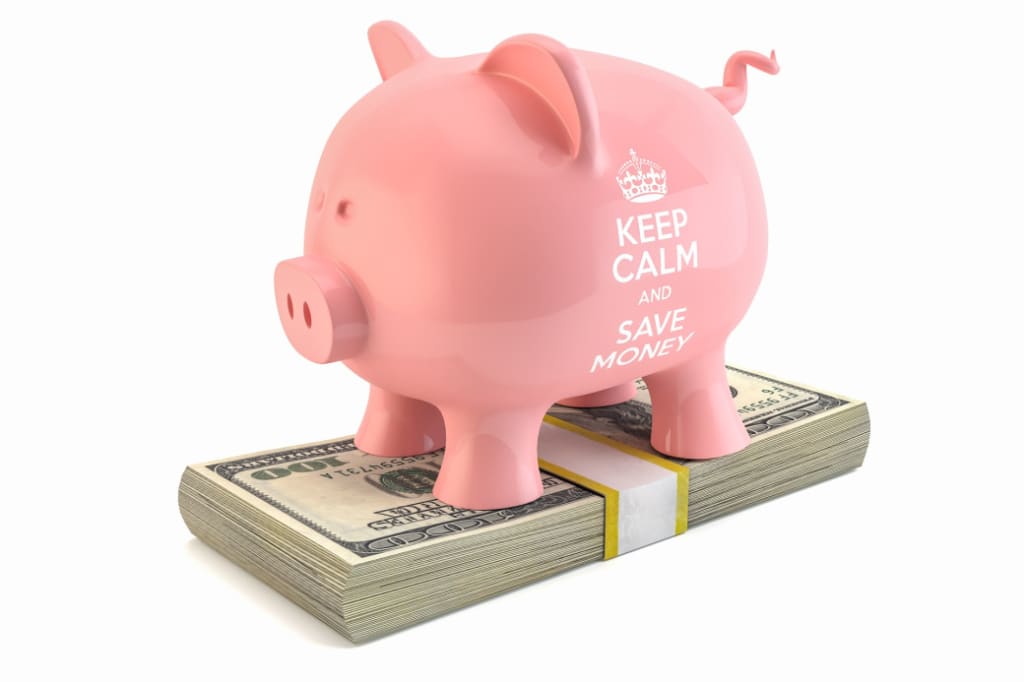 My parents raised me to be careful with my money. It's something that's always been important to me, and it has served me very well. I've learned that when it comes to savings the little things really can add up, and in this post I'll share with you some of the tricks I use to save money.
I'll give some specific ideas, but since I'm in Canada and the options we have here aren't going to be the same as in other countries, I'll try to focus more on general strategies. I won't cover it in this post, but if you have debt, always be on the lookout for ways to consolidate and make sure you're getting the lowest interest rates possible.
Rebate Sites for Online Shopping
If you are a fan of online shopping (like I am), you can get money back for the shopping you're doing anyway. Sounds pretty cool, right? Websites that offer you rebates for doing your shopping via their site are legit, and they're an easy way to save some money. The exact range of options will depend on what country you're in, but Ebates is a good example of this. If you sign in to their site and follow the link from there to your favourite shopping site, and then you make a purchase, Ebates will give you a rebate of whatever percentage they've specified. Let's use Amazon as an example, and let's say that Ebates tells you that you'll get a 2 percent rebate on books from Amazon. If you click through to Amazon from Ebates and buy a book, you'll get 2 percent back. Every quarter, Ebates adds up your rebates and pays you out.
If you go through a site like Ebates, you don't end up paying more for your purchase than you otherwise would. It's already built into the online shopping site's prices as an important part of their marketing strategy is paying people who drive traffic their way. Ebates is making money for bringing in a sale to the retail site, and as the shopper, you get a cut of that amount from Ebates. It's the same idea as affiliate marketing links you might see on some of the blogs you read.
Ebates will also pay you if a friend uses your link to sign up and make a purchase. If you use my link to sign up and make a purchase through the U.S. site Ebates.com, and Ebates will give you a $10 credit for yourself. Use my link for the Canadian site Ebates.ca and they'll credit you $5.
So far I've had a very positive experience with Ebates, which is owned by Rakuten, and they have a wide selection of retailers that you can shop at. It's worth noting that Ebates.com and Ebates.ca function as totally separate sites.
Coupons
The internet age has made couponing much easier than it used to be. There are a lot of coupons websites that allow you to print coupons at home, including Coupons.com and Retailmenot.com. Save.ca is my favourite Canadian site for this. There are also coupon sites, such as Checkout51.com and Ibotta.com, that allow you to redeem coupons after you've made your purchase by uploading a photo of your receipt. This is awesome because you don't have to worry about having coupons with you when you shop, and it's a nice option if you prefer using self-checkout, in which case handling coupons at the store can be a pain in the butt. With Checkout51, you can cash out once you hit $20 in savings.
Loyalty Programs
It seems like every retailer has a loyalty program these days. If you put a bit of effort into looking for promotions like bonus points offered, it can help you to maximize what you get out of them. My usual grocery store regularly has coupons on their app that give you bonus points if you spend a certain dollar amount. I have to actually remember to use them, but it does mean I rack up points much faster than I otherwise would. I generally prefer store loyalty programs that offer a selection of gift cards as rewards, and then with my redemptions, I feel like I can splurge on things I might not normally have wanted to spend the money on.
Online Surveys
This one is actually about making money rather than saving money. You won't make a ton of money this way, but it's a very easy way to bring in a little bit of extra cash. There are a number of different sites, but my favourite is Branded Surveys, which you can sign up for using my referral link. You can get paid via Paypal or in gift cards for major retailers like Amazon. I usually redeem my credits for Amazon gift cards, and it feels like basically free money to shop with.
Periodically Reevaluate Your Service Needs
Sometimes we continue monthly services out of habit even if we don't actually use them that much. Do you have home phone service that you don't actually need? Are you paying for cable TV but in reality watching all of your TV online? Are you paying for a higher priced monthly service package with your bank than you actually need? It's worth it to review these services every so often to make sure you're not paying more than you need to.
If you have automatic bill payments set up, it's worth going through these every now and then to make sure there are not automatic payments that you've forgotten about, like a regular charge for a smartphone app that you no longer use.
Be Alert
A big part of saving money comes down to mindset. If you've always got your radar alert on for money-saving opportunities, you'll be ready to take advantage of them when they come along. And even if a dollar or two here and there doesn't seem it's worth bothering over, it can actually make quite a difference in the long run.
how to