Dream Home Purchase Do's and Don'ts
Dream Home Purchase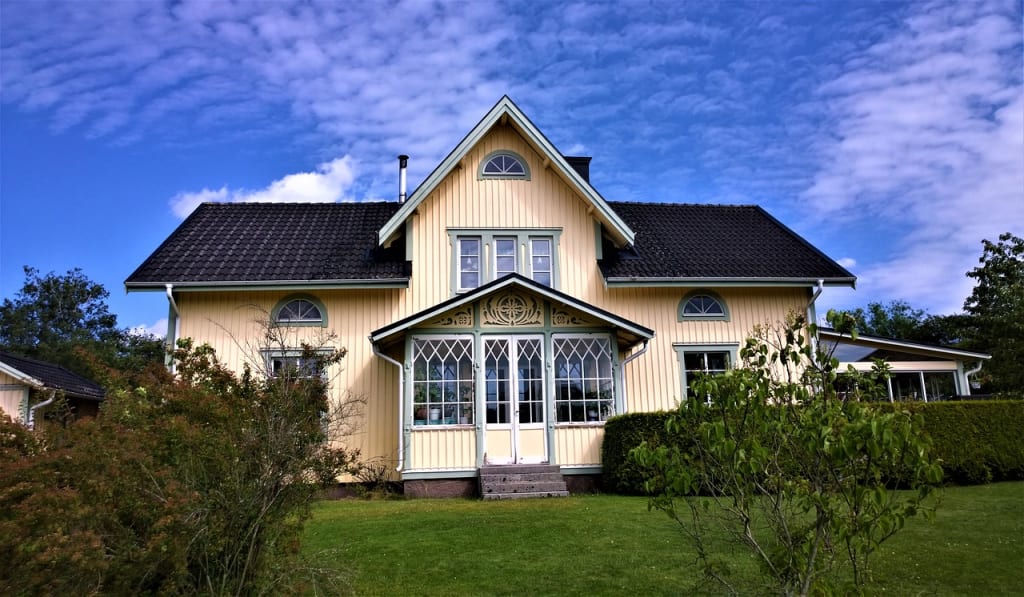 So you have made the firm decision of putting all matters aside, and investing in your dream house. However, buying a home is not an easy task, and it is quite a serious step in becoming a truly responsible adult. It is safe to say that in today's society, more and more people rush into this big decision just because it is thought of as the number one way of showing signs of being an adult, and being financially responsible.
Nevertheless, owning a home is a huge commitment, and no one can guarantee that it is a good investment. Not to mention that it is stressful, as it is when the need for renovations pops up. One must also take into consideration the reality of the situation: Things will not be just as perfect as the popular remodeling shows make them out to be. On the flip side, home ownership can be one of the best long-term moves to make when the person is prepared, and informed of everything that comes from getting a dream house. If you are considering purchasing your very own home, then take a look at the top do's and don'ts.
1. Do get pre-approved.
The number one thing you should definitely do when considering purchasing a new home is getting pre-approval. The biggest perk of pre-approval is that you are making sure to only shop for homes that are in the limits of your budget. So, what do you need to get pre-approved? First of all, assemble the information and documents that are needed for the pre-approval process. Due to the fact that no verification loans are invalid, one must have a W-2 statement prepared, as well as recent pay stubs that showcase income. Also, proof of any additional income such as alimony also needs to be handed over. Another thing that needs to be taken into consideration is the down payment, as well as the FICO (credit) score, and debt-to-income ratio. In addition, one must make sure to have the employment verification on hand. As it is, the lender will certainly call the employer in order to verify the salary.
2. Do not change jobs.
As previously mentioned, the lender will check whether you are truly employed, and there will be a need to verify the total salary income as well. With that in mind, some buyers will make the mistake of changing jobs. However, this decision will eventually lead to some problems, and extra headaches in the long run. As a matter of fact, most investors demand 30 full days of paystubs, so the decision of changing jobs will only delay closing until the correct paperwork is obtained. Sometimes, changing jobs can be a real deal killer. So, be aware, and think ahead of time.
3. Do pay all of your bills on time.
More than once, people take paying bills for granted. A lot of them do not even think about it too much, so what happens is that the stress of paying for everything at the end of the month pops up, eventually leading to more serious concerns. When planning to buy a new home, one must take into consideration the importance of paying all of the bills on time. As a matter of fact, the last thing you want to do when submitting all of the documents to the lender is remembering all of the unpaid bills you have left for the month. So, log all of your expenses, and make sure to not forget important financial tasks.
4. Do not get married or divorced.
When you are in the process of buying a new home, another thing you want to avoid is getting married or divorced. As a matter of fact, marriage or divorce will only push the process of closing by days, and maybe even weeks, up until the lender is able to recalculate all the new documents required. Not only that, but there are cases when the chances of obtaining credit approval are completely lost. To avoid this issue, make sure to stay smart, and eventually consult with your lawyer.
5. Do give your lender everything asked for as soon as you can.
As previously stated, one must hand over all the important documents to the lender such as the W-2 forms, current statements (such as bank statements), and complete copies of the tax returns, as soon as they are asked for. Not only that, but the lender might also want to see copies of driver's licenses, social security cards, and most recent diplomas. The decision of buying a new home can be especially daunting for younger individuals who do not have much experience in the field. In order to feel more reassured, experts recommend consulting with professionals, such as Curtis Associates, who will assist in searching for the perfect dream home. Remember to communicate in an open manner with the agents to get all of your needs and wants across.
6. Do not make any large purchases.
One thing is certain; one must not make any large purchases when considering buying a home. Why does this matter? Well, the fact is that buying a new car, or television will only lessen the chance of actually obtaining that perfect dream house. In addition, it is mandatory to avoid opening a new credit card, or making a purchase using high-interest store credit. In particular, one must avoid one which comes with a balloon payment.
In summary, when buying your dream home, one must take into consideration the importance of the "quiet period" in between loan pre-approval, and loan closing. Stay cautious, and ask a lot of questions. Most importantly, good luck!