Doormats: What's Your Personality Type?
Doormats Types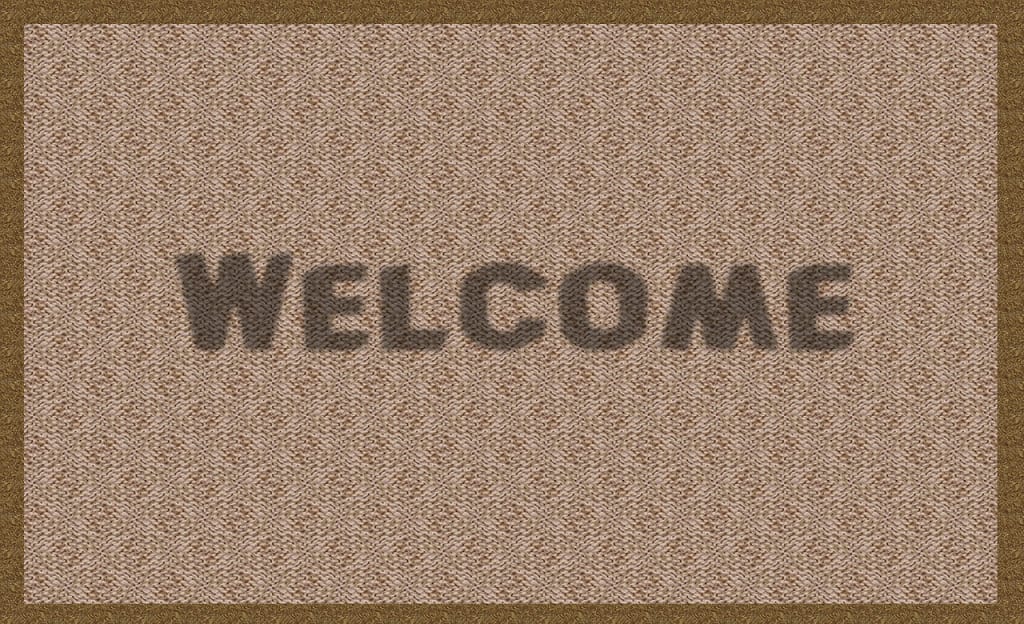 Decorative Doormat
God knows why 'being a doormat' is regarded as a negative connotation. The doormats of Garden House Flags are resilient, attractive, and offer a loyal and excellent service. Our doormats are the first to greet your visitors, each one of which has a proud, strong personality of its own. These are creative, stylish, and sophisticated mats that define and refine your home.
Why Superb Materials And Mat Designs Are A Positive Thing?
Proper use of clean graphics and color are always appealing. So in our on-going quest of upgrading the meaning of 'being a doormat' from negative to positive – what we think of when we see our amazing decorative doormats, we give you the invitation to witness what your own doormat personality might be, to enhance the entrance of your home visually.
Personality Types Of A Doormat
Classic border mat: A tasteful, classic choice. Your dinner parties are famous, and you love intelligent conversations. You may write your own biography soon, have a share in a small vineyard, and can find your way around Paris. A 1-3/4" thick mat of 100% all-natural, authentic coir, will stand up to the elements while keeping shoes brushed, clean of debris. To achieve vibrant color, the dyes saturate the mat.
Monogram mat: A characteristic nod to your gratified heritage. Your family is everything to you, and you take pleasure in your family tree. You keep meticulous photo albums, have a classic style, and have saved a piece of your wedding cake for your golden anniversary. Made of hand-tufted natural coco fibers, with a dense, thick surface beneath the stylish lettering.
Modern offset monogram mat: So each of your friends knows they got to the correct place for the party. Maybe the initial is from your dog's name, or maybe it's from your first name or last name, it's completely up to you. You like clean floors, updated design, and good quality. Also, you're an amazing runner. This is the mat to come home to. Made of dense, thick surface and hand-tufted natural coco fibers, to help your home stay cleaner.
Hello mat: You're friendly, social, and always positive and upbeat. Friends know they can drop in any hour of the day, and even people you met in the airport sense your invitation for a city tour is something sincere. Made with a dense, thick surface and hand-tufted natural coco fibers to help your home stay as a cleaner as each of your friends' troop in and out.
Home sweet home mat: You have perfectly preserved your wedding bouquet, and you can immediately make a great dinner when undue visitors drop in. You have several guest rooms, sun floods through the windows, and of course, your home smells amazing. The dense, thick surface of top-notch quality of hand-tufted natural coir fibers helps your sweet home cleaner by scrubbing mud, slush, and dirt from footwear. This whimsical look lasts due to fade-resistant dyes.
Solid weave doormat: Color is your thing, and you want the hue you want at your entrance because you bring into consideration every detail of the theme of your décor inside and out. Technology fascinates you, so you already know why durable, hardworking, easy-care polypropylene is great. Quality is something that you prioritize, so you like the fact that this mat is crafted by hand. Great for damp climates and summer because it's fade-resistant, mildew, and mold.
list
About the author
Reader insights
Be the first to share your insights about this piece.
Add your insights