Do Clothing-Selling Apps Really Work?
I tried my luck on four different apps and this is what I found.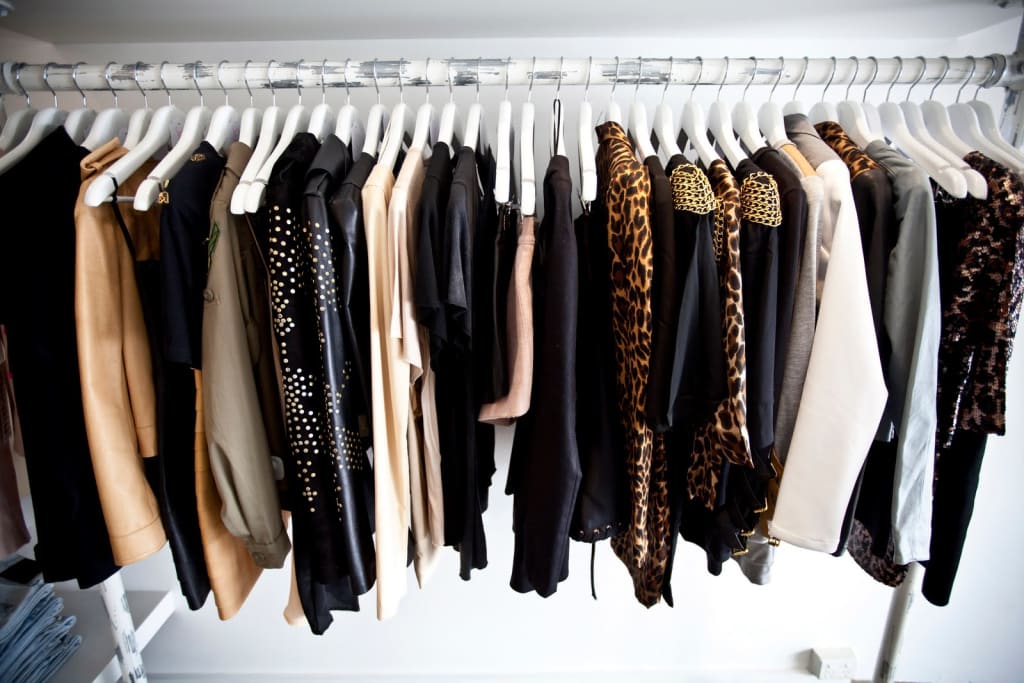 Moving out of my college dorm after the first year hit me with a huge reality check. I had way too many clothes. And half of them I didn't even wear. Shopaholic + lazy = disaster.
An old friend of mine that I followed on Instagram had posted about another Instagram account she had, selling clothes. I was intrigued, so I checked it out. She was selling on a site called Depop. I had never heard of it before, but it looked cool. She had sold probably 10+ items, which inspired me. If she could do it, why couldn't I?
So I downloaded Depop. And then I downloaded Vinted. Then Poshmark. Finally, Mercari. I was determined to list my items on each site.
Depop
As I first logged in, I realized it was pretty hipster-y. It's a place where people can sell handmade things, along with slightly used clothes. Honestly, I liked it a lot. The first thing I did was post a couple of listings. I made sure to take the pictures of my clothes against a white background, and to include some of me in them for reference. The next thing I did was follow a gazillion accounts, for exposure. I've only been on the site for a month and I've sold five things. Depop takes a 10 percent fee away from you so if you sell something for $10, you get $9. For shipping, you have the option to ship with Depop or to arrange your own shipping. If you ship with Depop, you have the option to pay for the shipping or your buyer pays. Payments are made through PayPal, so they're secure, which I like. Overall, I'd rate the app 8/10.
Vinted
Vinted was a little different than Depop, mainly because everything was priced significantly cheaper. For example, you could find a pair of Nike shorts that looked in brand new condition for $5-10, which I thought was crazy! So Vinted is great if you're a buyer, but it makes selling a bit more difficult. Another thing about Vinted is that the buyer always pays for shipping. And the app doesn't take a fee from you so if you sell an item worth $10, you make $10. As a seller you have the option to provide "Bundles," which is when the buyer can buy more than one item and they receive either a discount or different shipping. There's also the option to message your likers with an offer. They can accept, counter, or decline. I've been on Vinted for a month and I've sold seven things to three people. One person bundled four items, another bundled and, and the last just purchased one item. The app is easy to use and provides a lot of efficient bargaining tools, but since everything is priced so low, I would rate the app 7.5/10.
Poshmark
When I joined Poshmark, I was seriously overwhelmed. Not only did over 2,000 people follow me in less than two weeks, but there's always so many "parties" going on (I honestly still don't know what that's about). On Poshmark, prices are a lot higher than Depop and Vinted, so they're better for the seller. However, they take a large fee away from you. So if you sell something for $10, you make $7.05. In my opinion, that's why prices on this site are a lot higher. However, you are exposed to a lot more people on this site and have marketing opportunities. I've been on Poshmark for about a month, and I've only sold two things. Overall I'd rate this app 6/10 because it's overwhelming and I haven't had as much luck with it.
Mercari
This was the last app I downloaded. It has a very clean look and feel, which I liked. It's a lot harder to follow people on this site (I only have two followers and follow two people) BUT your items get shown to people that don't follow you, which is good. I've only been able to sell two items on this site as well. Mercari gives you the option of the buyer or seller paying for shipping, but it informs you that your item is twice as likely to sell if you pay for shipping. They take a 10 percent fee, so if you sell something for $10, you make $9. Overall, it's a good app that I just haven't had as much luck in. I would rate it a 7.5/10.
I also made an Instagram to promote my clothing items, but it hasn't brought me any sales yet. I almost got one, but it didn't work out. However, I keep trying and posting, which you have to be willing to do. Don't get discouraged if your clothes don't sell right away. It took me about two weeks to get my first sell, and once I started racking in reviews, people trusted my site more and I got even more sales. Just be patient!
So to wrap things up, I think that downloading these sites and putting in a little extra effort to sell your old clothes is worth it. I've made about $50 in one month, on clothes that I don't want anymore. They were just sitting in my closet! My only advice is you have to be willing to be flexible on prices. Think about it—why not go down $2 to sell something that's just wasting space anyways? These apps work, they don't take too much money away from you (depending on which app you use), and they make things much simpler.
DISCLAIMER:
This article was just my honest opinion about these apps. No one sponsored me, nor am I sponsoring any individual app over another in any way. Honestly, it's whatever works best for you and what you sell!
Check out my Instagram!